There's nothing like the excitement a dog generates when learning they are going for a car ride. If you are a dog owner, chances are you have experienced this joy many times over. At the same time, when it comes to buying your next vehicle, you'll want to keep your pooch's consideration in mind when selecting the right model.
An effective way to find the best SUV for dog owners is to consider all the needs during transport. For starters, if you have a larger breed of dog or have multiple dogs, then passenger space is going to be a focus point of your search as you need more room to accommodate your pets. In addition, cargo space is an important factor, especially if you plan to transport multiple items with your dogs. Another area to pay close attention to is seating textures and floor mats. To keep your new SUV in peak condition, you'll want to select one that has durable textures such as vinyl floor mats. In conjunction with floor and cargo mats, you should find a good seat protector such as the Plush Paws Quilted Hammock Car Seat Cover carried by Chewy.com. Together, both of these can keep your vehicle in top shape. The last consideration should be on keeping your dog comfortable at all times during your journey. A great way to do this is by finding an SUV with climate control, that way your dog(s) receive a steady flow of air to keep them cool in the warmer weather and warm in the cooler months. Using these considerations in mind, here is a look at some of the most suitable SUVs for dog owners.
2017 Chevrolet Traverse LS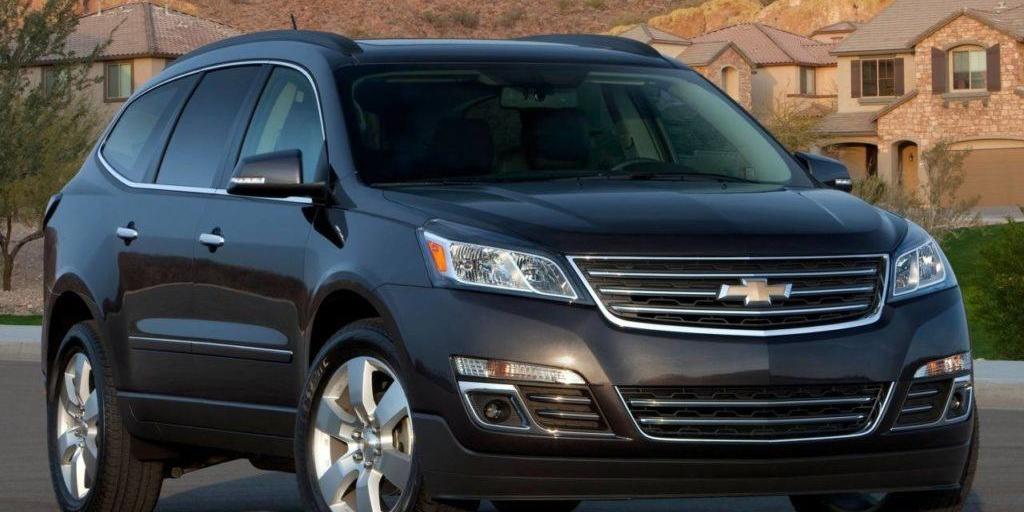 The 2017 Chevrolet Traverse LS makes the list on the strength of its spacious interior. With 116.3 cubic feet of cargo room available--accounting with the rear seats folded--it is among the most spacious interiors you will find for an SUV. If you have a larger dog breed and require more space, the Chevrolet Traverse LS is a great option in this regard.
It is also a great choice thanks to its affordability. Its starting price of $28,700 is $7,150 less expensive than the average cost of a 2017 midsize SUV/crossover, according to AxleGeeks.
2017 GMC Acadia SL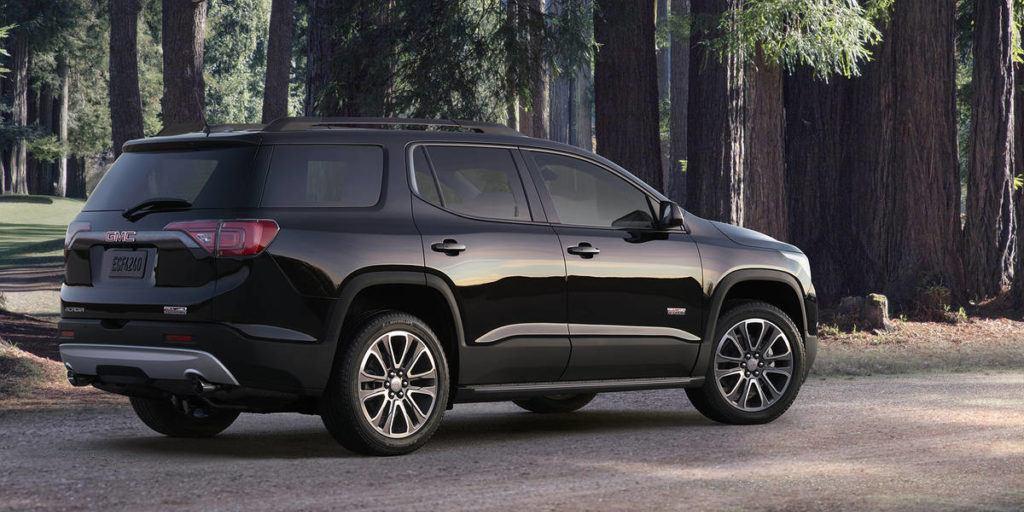 This stylish model has rear air conditioning to keep your pooch(es) comfortable on your trips. In addition, with cargo tie downs available, you have access to more versatility relative to other models in its class.
Along with comfort options, your dogs will love, the 2017 GMC Acadia SL delivers outstanding value. With a starting price of $29,070, it is $20,000 less expensive than the average cost of other full-size SUVs, representing exceptional savings for families looking to keep costs somewhat lower.
2017 Dodge Journey Crossroad Plus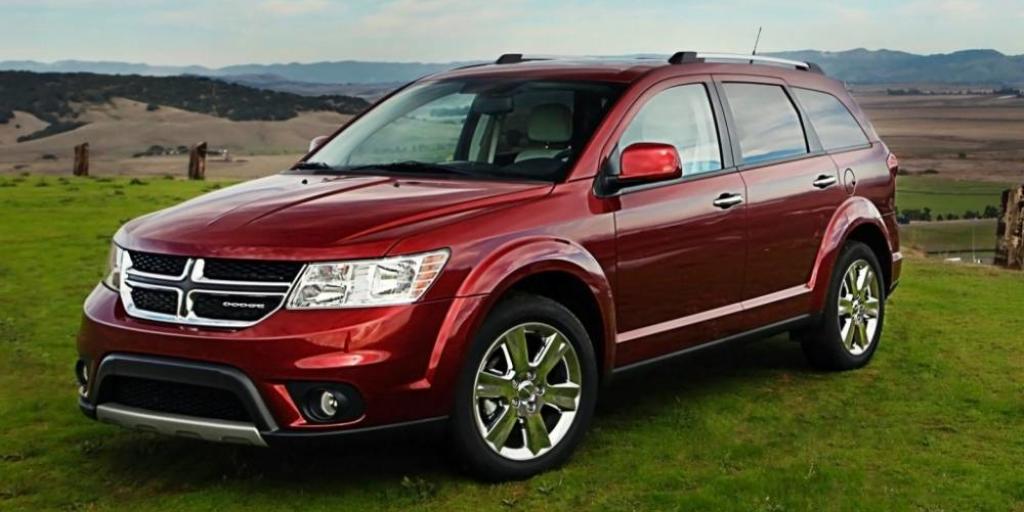 The 2017 Dodge Journey Crossroad Plus delivers in key areas many SUV buyers consider before buying. The first consideration is space, which the Journey has in spades with its 67.6 cubic feet of cargo room. Two, it is affordable, as its starting price of $31,145 is almost $5,000 less expensive than the average cost of its immediate peers.
This model also delivers convenience options perfect for pet owners. The second-row 40/60 tilt and slide seat make it easier for your pets to move into and out of the SUV. This model also features excellent rear climate control options to keep pets warm or cool depending on the weather. Overall, Dodge designed its Journey Crossroad Plus with pet owners in mind.
2017 Jeep Cherokee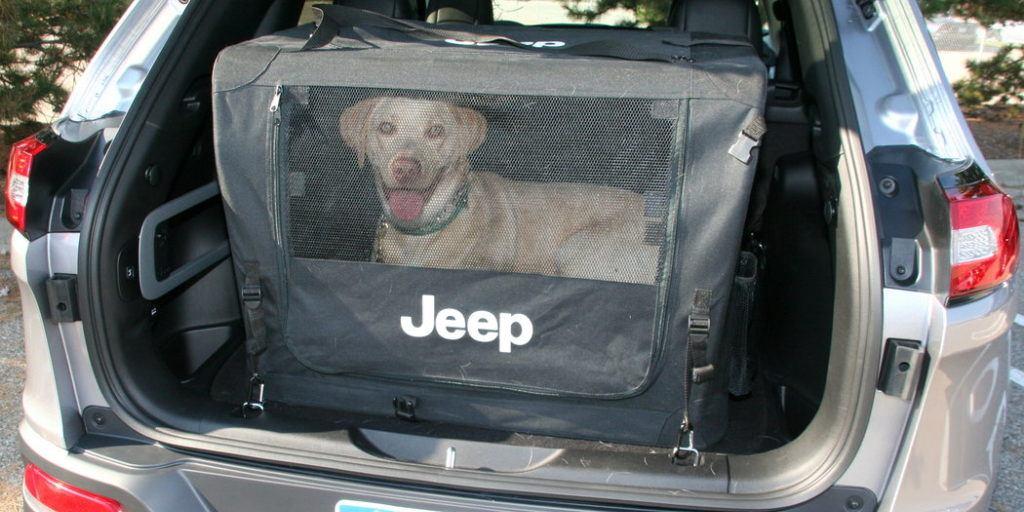 The versatile interior of the 2017 Jeep Cherokee makes it an appealing option for pet owners. This SUV features the fold-flat front passenger seat and 60/40 split-folding rear seats so you have easier access loading your pet into or out of the SUV.
Another way Jeep provides convenience is with its power liftgate feature. With this, you push the button on the key fob to activate the liftgate, resulting in a simple way to open your SUV when your hands are full, which for pet owners is most of the time. To make storage convenient, Jeep equipped the Cherokee with its cargo management system. This system consists of accessories such as a storage locker, a collapsible cooler, and more to make it easier to organize items during transport. This is essential if you plan to take your dogs with you on your trips. Overall, the 2017 Jeep Cherokee possesses a versatile interior with helpful storage solutions to make it a good find for pet owners.
Travel Safety Tips for Pet Owners
No matter which SUV you choose for you and your furry companions, it's important to exercise safe behaviors to prevent injuries from happening to your dog. Below are some tips to help you:
The ASPCA recommends keeping your dog in a well-ventilated crate. The crate should be large enough for them to maneuver in such as turning around and lying down. Further, you should secure the crate so it doesn't slide during your drives.

Next, if your trips are going to be longer, it's important to pack a kit for your pet. In this kit include bottled water, food, treats, any medication your dog is taking, and a toy you can place in the crate to provide added comfort. The ASPCA doesn't recommend feeding your dog while the vehicle is in motion.

Lastly, it's important to refrain from leaving your dog(s) in a vehicle unattended.
Our Take
SUVs are perfect vehicles for pet owners because they have the space you need. Moreover, with these models listed, you have easier access for your pet to get into your vehicle thanks to foldable seating. Overall, by taking your pet's considerations in mind when selecting a vehicle and preparing for road trips, it makes your job as a pet owner much easier. It will also make your pets more comfortable.
Useful SUV Links
---
Recommended SUV News & Reviews