SUVS will continue to dominate the automotive marketplace, as demand for them persists. To meet this demand, more vehicle manufacturers are eager to dive into this market, creating a more diverse set of offerings for you. While variety is excellent when it comes time to buy your next midsize SUVs, it also creates more work on your part, as you want to research each model to find the most appropriate one for your needs. To expedite this process, we examined the midsize market for 2016 SUVs and identified the underrated ones that offer the best all-around performance, value, and safety features. Here's a closer look at the most underrated, economical midsize SUVs of 2016.
2016 Dodge Journey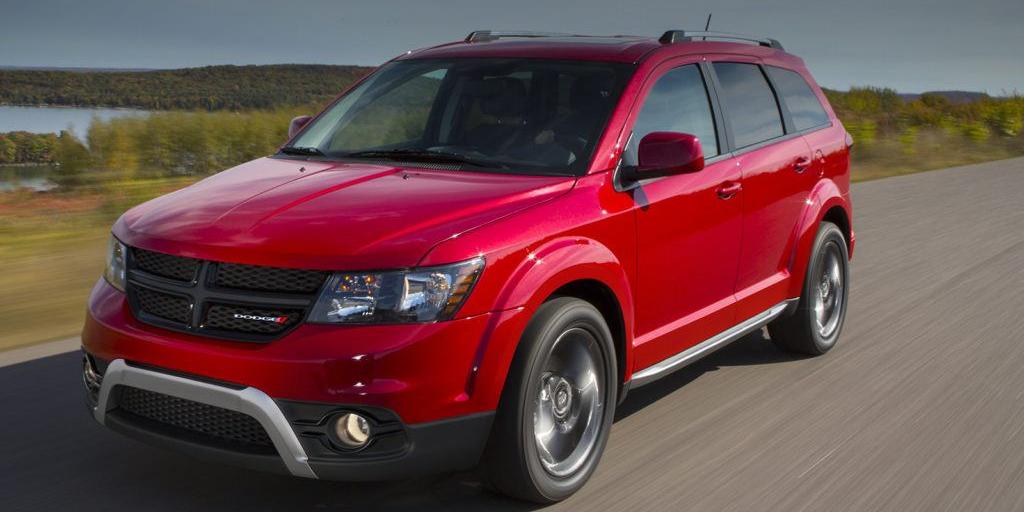 The style of the 2016 Dodge Journey befits its adventurous tone. Distinctive features such as its front fascia, muscular body lines, and sculpted fender flares provide the SUV with an aggressive stance. Style aside, its main selling points are efficiency and versatility. The Journey comes standard with the 2.4L 16-valve four-cylinder engine. This engine, when paired with the four-speed automatic transmission earns up to 26 highway mpg, creating a fuel range of 500 miles per tank. Meanwhile, the versatility of the Journey's interior allows you to seat up to seven passengers comfortably. Moreover, with the foldable rear seating, it opens up to 67 cubic feet of cargo space.
Pros:
The biggest advantage to choosing the 2016 Dodge Journey is its cost. Its base model starts out at $20,995, making it $14,395 less expensive than the average cost of 2016 midsize SUVs. Cost aside, its generous interior trunk space of 39.6 cubic feet, give it a roomier trunk than the Hyundai Sante Fe Sport or the Nissan Murano S.
Cons:
If you opt for the standard engine offering, you'll receive good efficiency but substandard power performance. The Journey delivers 173-horsepower, falling below par of the 270-horsepower average set by others in its class. Of course, you can upgrade your Journey to receive Dodge's 3.6L Pentastar V6 engine, which generates 283-horsepower. But this upgrade will cost you—the least expensive trim to offer this engine is the Dodge Journey Crossroad, beginning at $24,895.
Verdict:
The reasons why the Journey made this list are due to its excellent affordability and flexible interior. Power deficiencies aside, this dynamic SUV is fun to drive and won't break the bank.
2016 Ford Edge
The Ford Edge promotes fun. Its bold design, nimble handling, and excellent technological capabilities make it a desirable SUV for many. Performance is one area Ford placed heavy emphasis on when designing the Edge. This SUV features the twin-scroll 2.0L EcoBoost engine that boasts the power of a V6 engine with the efficiency of a V4—it earns up to 30 highway mpg. While Ford's SYNC system has received mixed reviews, its new generation SYNC 3 has been a massive improvement. The design makes it easier for you to use and it comes with added bonuses such as Siri seamless integration, enhanced voice recognition, and swipe capabilities.
Pros:
If you are looking to minimize costs, the Ford Edge is a smart and safe option to examine. Considering the average cost of 2016 midsize SUVs is $35,390, the Edge's starting price of $28,700 makes it a bargain. This cost effectiveness continues when you factor in it is more efficient than some of its immediate peers. Tying it all together is the fact the 2016 Ford Edge earned a five-star overall safety rating from the NHTSA.
Cons:
The only drawback we found with the Ford Edge concerned its power capabilities. Its standard engine offering—the turbocharged 2.0L Inline-4 engine generates 245-horsepower. When comparing this to other models in its class, the Edge fails to deliver as much as power as the Toyota 4Runner SR5 (270-horsepower) or the Honda Pilot LX (280-horsepower).
Verdict:
The Ford Edge has many things going for it from its sports car handling to its ample tech offerings. Next, factor in its affordability, high safety ratings, and good fuel economy, and you have an SUV that is sure to provide you with delight for years to come.
2016 Kia Sorento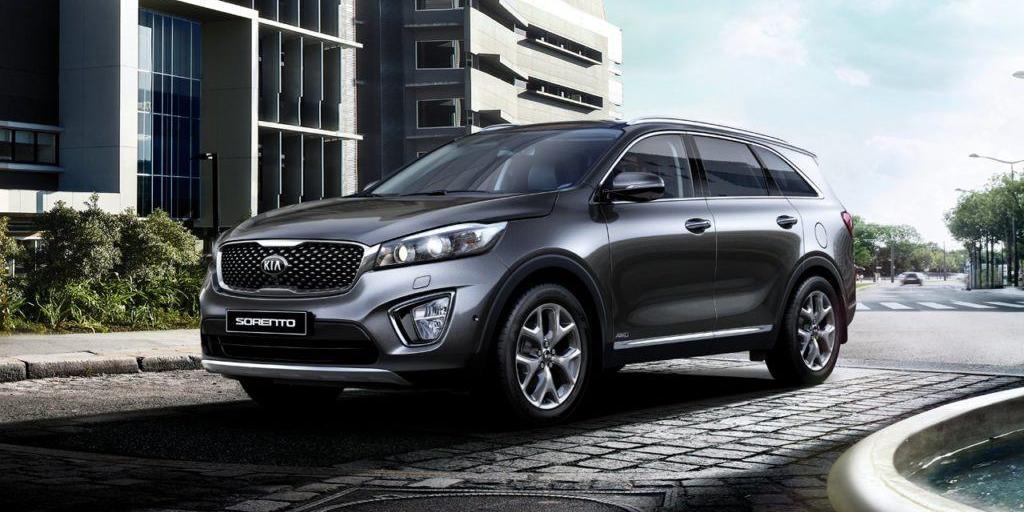 The 2016 Kia Sorento captures attention with its audacious stance. Exterior design aside, the Sorento comes with a compliment of enticing features. The interior is innovative, versatile and comfortable. Kia equipped the Sorento with features like the available 14-way driver's seat, a panoramic sunroof, and outlets for electrical devices. Kia also loaded this SUV with its accident avoidance technologies such as Blind Spot and Lane Drift detection. On the performance end, the Kia Sorento comes in your choice of three engine offerings and has all-wheel drive capabilities. It also comes available with the Drive Mode Select, where you can choose between three modes—ECO, NORMAL, and SPORT—to find the best match for you.
Pros:
Safety is where the Kia Sorento excels. Its safety capabilities and crash test performances earned it a five-star overall safety rating from the NHTSA and the Top Safety Pick honor from the IIHS. Along with exceptional safety, the Sorento is affordable. Its starting price of $25,100 is $10,290 less expensive than the average costs of comparable models. Lastly, it houses more trunk space than the Jeep Grand Cherokee Laredo or the Nissan Murano S.
Cons:
If you are interested in maximizing power, the Sorento isn't for you. While it offers good performance for its price and superior fuel economy, it is deficient when compared to class averages in horsepower, towing and payload capacity output.
Verdict:
The 2016 Kia Sorento possesses what most SUV buyers want: a spacious interior, excellent safety ratings, and an affordable price. As long as you don't need much power, the Sorento won't disappoint. If any of these three models appeal to you, now is an excellent time to visit your dealerships. Since dealers are clearing space for new models, you could receive an excellent deal on one of these 2016 SUVs.
Useful SUV Links
---
Recommended SUV News & Reviews