Midsize luxury SUVs can represent the best of the best depending on your vehicle needs. For one, they offer more agile performance than you would find on a larger SUV; they also have more interior space than compact crossovers house. Then, factor in the elegant stylings, state-of-the-art technological and safety features and you have well-appointed SUVs that are worth the high price points. The models that make this list exude luxury not only in their styling but also in how they deliver performance. Here is a look at the best midsize luxury SUVs of 2016.
2016 Acura MDX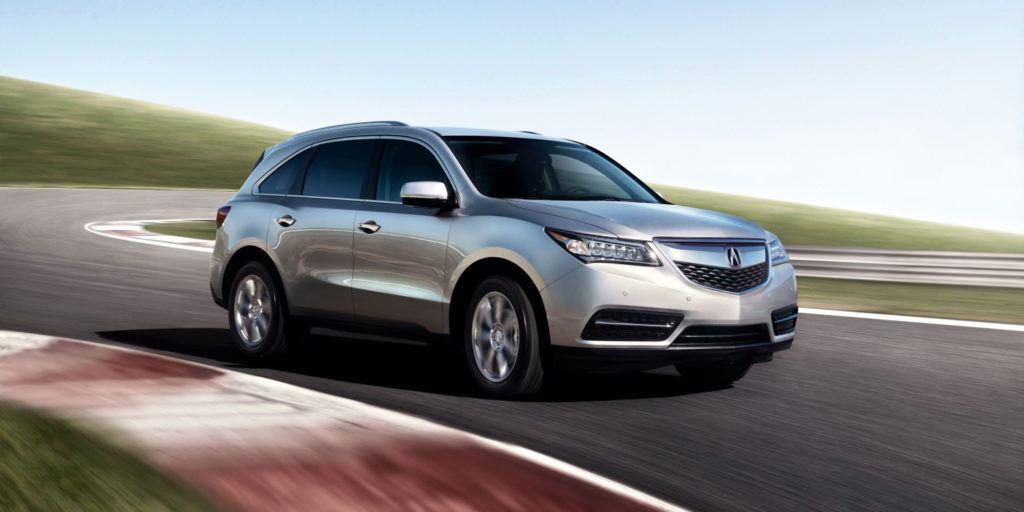 The 2016 Acura MDX is the perfect representation of when sophistication meets innovation. One of the best examples of this is its i-VTEC V6 engine, which produces 290-horsepower and 267 lb-ft of torque to give you brisk acceleration for endless hours of driving enjoyment. Along with exhilarating power, the engine features Acura's Variable Cylinder Management System. How this works is when your SUV reaches highway cruising speeds, it allows the engine to operate on three of its cylinders, increasing fuel efficiency. When selecting your MDX model, you'll have your choice between front and super handle all-wheel-drive. The AWD model supplies amazing handling by reading the road conditions then sending power to the tires with the most traction when things become slick. Meanwhile, the front wheel drive model generates up to 27 highway miles per gallon, equating to fuel savings for you. One of the things that stand out about Acura is their meticulous attention to detail concerning styling. When you slide inside the MDX, you'll experience world-class luxury. The beautiful leather seats add to the elegant surroundings and supplies body-conforming comfort. Another aspect you'll notice is the ergonomic placement of controls and screens, allowing you and your passenger to easily control audio and climate control functions. Safety is another area where Acura stands head and shoulders above its luxury counterparts. The 2016 Acura MDX earned a five-star overall safety rating from the National Highway Traffic Safety Administration (NHTSA) and a Top Safety Pick + honor from the IIHS. Overall, with a starting price of $43,015, the 2016 Acura MDX achieves outstanding affordability—it's $12,285 less expensive than the average cost of a 2016 luxury midsize SUV. It also delivers dazzling sophistication, capable performance and earns top marks in safety ratings.
2016 Porsche Cayenne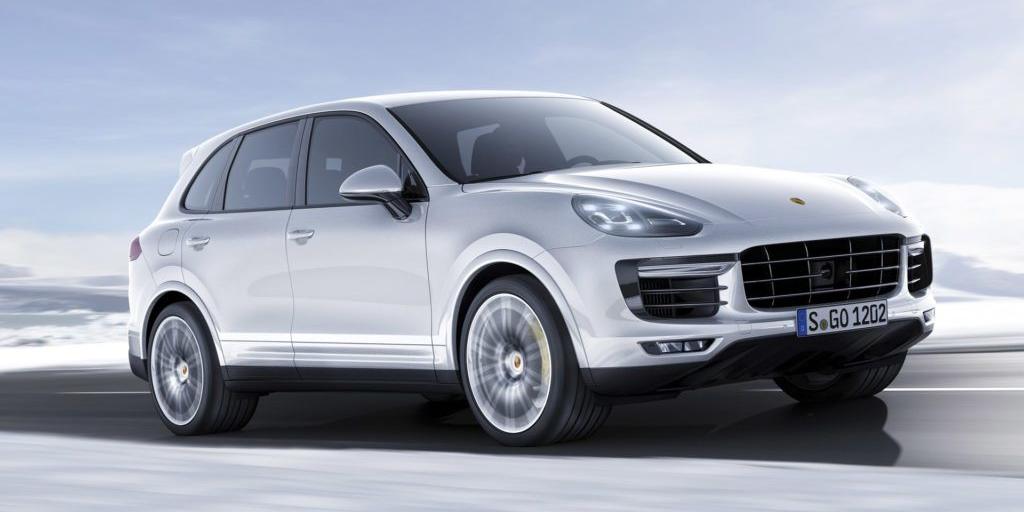 If you want to elevate your driving experience then the 2016 Porsche Cayenne is the best way to go. Part sports car, part racing machine, this SUV will propel you to unrivaled joy on your commutes or family trips. Performance is where Porsche earned its distinction, and the 2016 Porsche Cayenne doesn't disappoint in this regard. It comes with the superior pairing of a 3.6L V6 engine with Porsche's eight-speed Tiptronic S transmission, resulting in a dynamic driving experience. This transmission is wicked smart in that it conforms to your driving behaviors to provide a seamless transition when it shifts. New for this year's model is the auto start/stop function. This achieves better efficiency by cutting the engine when you approach traffic lights or when you stop the Cayenne. Now, let's talk performance metrics, which are the lifeblood of any Porsche model. This model delivers as expected by generating 300-horsepower. To give you an idea of its acceleration prowess, it can move from 0 to 60 mph in just 7.3 seconds. It also reaches top speeds of 142 mph. What this represents is that when you step behind the wheel of this high-performance machine, its power will delight you in ways few other luxury SUVs can. All told, the 2016 Porsche Cayenne is expensive, with a starting price of $59,600. However, for its performance aspects alone, this SUV is more than worth the price. Then when you factor in its agile styling and its handling capabilities with the Porsche Traction Management System, you have a performance machine that turns everyday drives into the extraordinary.
2016 Volvo XC90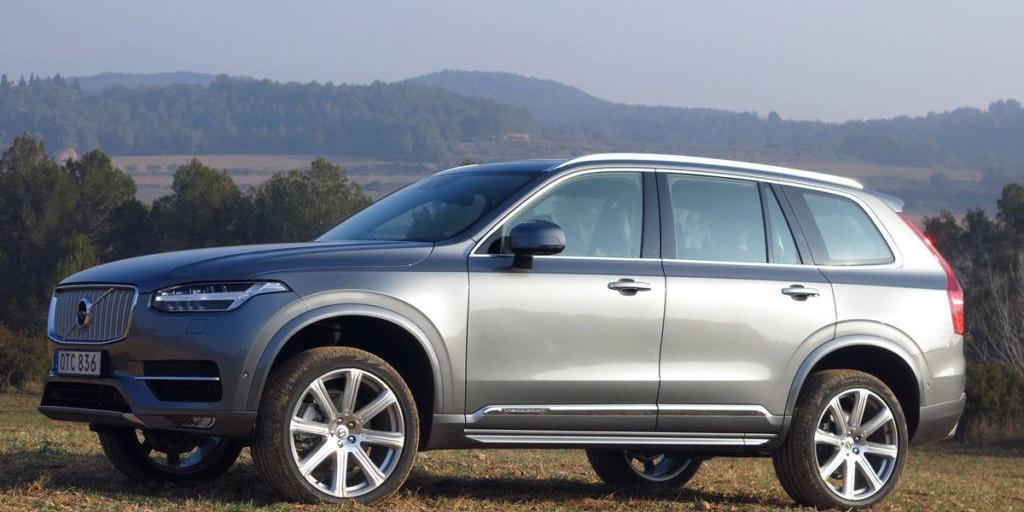 Volvo crafted every detail of its XC90 SUV to work in harmony. An excellent representation of this is its performance offerings where you have access to multiple drive modes with a rotary dial, its all-wheel-drive delivers superior handling on slick roads and its eight-speed automatic gearbox results in quieter drives and better fuel efficiency—it earns up to 26 highway mpg with the T5 FWD model. These work in tandem to provide you with a responsive ride that won't break the bank. This is only the tip of the iceberg, though. The 2016 Volvo XC90 is more than capable of meeting your interior needs. Its houses up to seven seats with spinal support and 85.7 cubic feet of cargo room—with the rear seats folded. But where the interior of the XC90 shines the most in is its elegant styling. From the Nappa leather seats to the flame birchwood trim, its touches of elegance throughout the vehicle's cabin allow you to savor the supreme craftsmanship Volvo put into its SUV. The XC90's interior isn't just a work of art, it's a playground too. Available on this model is the 19-speaker Bowers & Wilkins sound system that will make your drives come alive with concert-quality sound. Along with superior sound quality, the 2016 Volvo XC90 possesses the Sensus system. From its touchscreen, you have access to entertainment, mobile applications and safety components through voice commands. You also have the ability to transform your SUV into a WiFi hotspot, giving you and your passengers access to the information and music you need on your trips. The 2016 Volvo XC90 is the most awarded SUV of the century according to Volvo by earning accolades such as the Motor Trend's "SUV of the Year" award for 2016. With an affordable starting price of $45,750, impeccable design and intuitive technological and safety features, this SUV might be the smartest buy in its class.
Useful SUV Links
---
Recommended SUV News & Reviews