Delivering high-end performance has become a huge focal point for manufacturers as they look for every edge to differentiate themselves from the rest of the pack. One of the most common ways to enhance performance is to shed some of the vehicle's weight--an approach Chevrolet has chosen to employ with its new 2018 Equinox model.
2018 Equinox Loses 10 Percent of its Body Weight
Chevrolet redesigned the new Equinox to achieve responsive performance. To this end, the new Equinox weighs 400 pounds less than its predecessors. How Chevrolet was able to do this was thanks to the mass-efficient body, which maximizes every ounce of the SUV while keeping performance high.
"Think of it as core strength training," Jill Davis, Chevrolet's lead development engineer stated in a company press release. "The new Equinox's structure is leaner yet stronger, resulting in efficient performance that inspires confidence while also creating a more fun, safe, and comfortable driving experience."
These might seem like buzzwords meant to create word-association with the SUV, but in this case, they ring true. Part of the allure surrounding the Equinox has been that it holds all the conveniences of an SUV but drives like a car. So, it's the best of both worlds.
Body Composition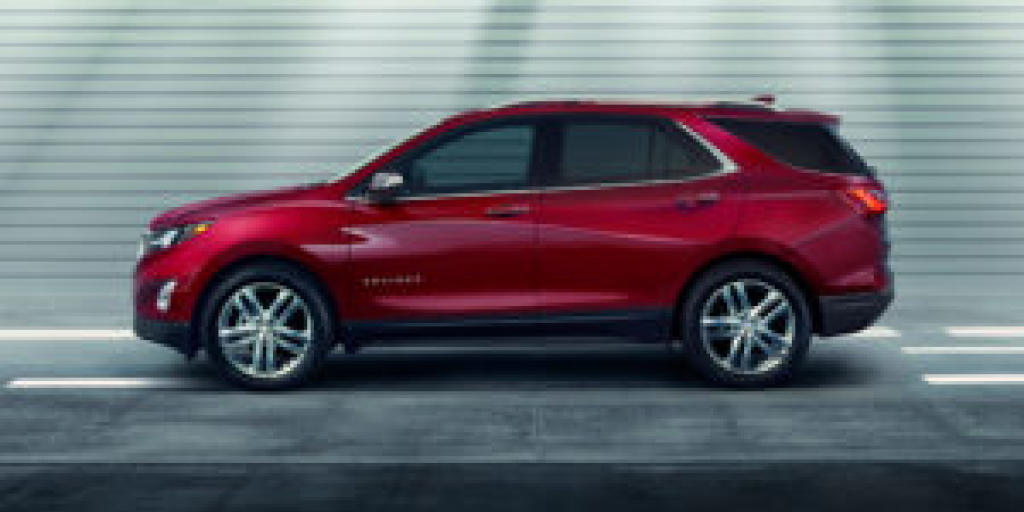 The 2018 Chevrolet Equinox is a mix of high-grade steel materials accounting for more than 80 percent of its composition, and close to 20 percent consists of high-strength steel, according to the manufacturer. This provides the SUV with the perfect blend of lightness and stiffness.
Stiffer Body, Bolder Performance
The Equinox's lighter weight results in an SUV that offers more nimble handling. At the same time, its stiffer body promotes a better ride for you. Due to the stiff body, Chevrolet states its engineers were able to focus more on handling attributes to deliver an SUV with superior drivability.
Handling is only one benefit of the redesigned body. Another perk is you won't hear your drives as much because stiffer bodies drown out noises you would encounter on drives such as vibrations and engine growls. This also ties into the lighter body since Chevrolet didn't have to add as many materials to absorb drive sounds.
The most important benefit of the new body is confidence-inspiring safety features. Chevrolet constructed the Equinox with a safety cage, consisting of high-strength steel in its structure. When a crash occurs, this foundation, along with other safety components found in the Equinox, can absorb the crash energy and direct it away from the vehicle's occupants.
"From accelerating to turning corners, the 2018 Equinox drives 'lighter' which correlates with a greater feeling of precision," Dennis stated in the company's press release. "It's a dynamic, agile driving experience rooted in the solidity of the all-new body structure."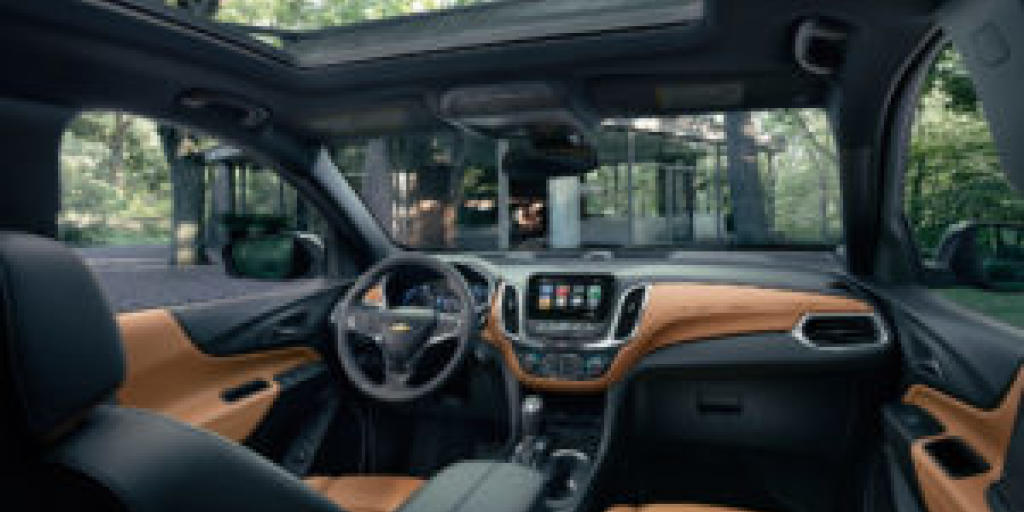 Performance Options
If you want to see the 2018 Chevrolet Equinox in person, you can do so at your local Chevy dealers. Right now, the only option you will find is with the 1.5-liter turbo engine. This engine is capable, but it only provides average power, so while it possesses the capability to handle your drives, you might experience a performance lag. The main selling point of the engine is its outstanding fuel efficiency, helping the SUV achieve up to 32 miles per gallon on the highway. If you don't mind the lower power output and want to maximize your savings, then this would be the option to choose.
However, if you have a need for speed, you are in luck, as new options are arriving soon to your local dealership. The first is the 2.0-liter LTG four-cylinder engine. While this engine delivers great fuel economy with a 29 highway mpg output, you also receive more power with its 252-horsepower output. The balance is worth it if you plan to tow heavier items, scale steep hills or are seeking the thrill of exhilarating acceleration.
Meanwhile, if you want to maximize efficiency, then the 1.6-liter turbocharged diesel engine is the right fit. This engine won't be available until later this summer, but you can test it out as it's the same engine in the 2017 Chevrolet Cruze. For the Cruze, the engine achieves an outstanding fuel economy of 52 highway mpg--with a manual transmission. Chevrolet estimates the Equinox will earn up to 40 highway mpg. If this ends up being the case, this would be a huge selling point for this trim, as it would earn better fuel efficiency than the 2017 Honda CR-V, the 2017 Ford Escape, and the 2017 Toyota RAV4.
Trims & Pricing
The 2018 Chevrolet Equinox comes in four different trim options. Below is a look at the pricing for each:
Chevrolet Equinox L
Starts from $24,525

Features push-button start, Chevrolet MyLink Radio, and seven-inch touchscreen

Rear vision camera
Chevrolet Equinox LS
Starts from $26,455

Comes with all features found in the L trim

Carpeted rear floor mats

Compass
Chevrolet Equinox LT
Starts from $27,695

Power seat with driver lumbar support

Outside heated mirrors

High-density discharge lamps
Chevrolet Equinox Premier
Starts from $31,735

Leather, heated seats

18-inch aluminum wheels

Rear Cross Traffic Alert
Our Impressions
Chevrolet continues to introduce innovations that push the boundaries of what SUVs can achieve. The manufacturer's engineers have crafted in the 2018 Chevrolet Equinox a vehicle that delivers responsive performance, and with the turbocharged diesel engine, superior fuel efficiency.
This should propel the Equinox to new heights of popularity as prospective buyers see the quality and value they'll receive with this model. With this announcement, we can't wait to see what Chevrolet works on next.
Useful SUV Links
---
Recommended SUV News & Reviews