If General Motors' sales numbers are any indication, the manufacturer is in beast mode. Fox Business reports GM's first quarter net income, fueled on the popularity of the company's SUV and truck line, rose to $2.6 billion--a 34 percent increase.
This is an incredible accomplishment for GM, and SUVs were a huge factor in helping them achieve the record-level profits. To demonstrate, sales for the Chevrolet Tahoe rose 15 percent and sales of its smaller SUVs rose 16 percent, according to the manufacturer. This shows that the real strength of the brand concerns its SUVs. Given how well they have performed, it isn't that surprising, and demand is keeping production levels high.
"All of our facilities, full-size SUVs, and the three truck plants are running full-on, three shifts, to meet demand," remarked GM Chief Financial Officer Chuck Stevens to Fox Business. One of the reasons why GM continues to garner such attention is the diversity in its SUV product offerings. Not only do they have enticing models in each segment, they are diversifying the options on each SUV offered. A great example of this is the styling packages available for models such as the Chevrolet Equinox and performance options for high-demand SUVs like the Chevrolet Tahoe. By expanding its product offerings at the model level, it casts a large net for customer interests. Now, whether you want a compact SUV that achieves good fuel efficiency or a powerhouse full-sized SUV that feeds your need for speed, GM has the choices available to you.
The biggest obstacle manufacturers like GM have to hurdle is convincing investors that sales haven't peaked. After all, there has been an SUV boom in production for most manufacturers, and as the segment becomes saturated and consumers have ample choices, the safe bet is these numbers GM enjoys now might not last into the future.
At the same time, GM has been ahead of the curve by offering a comprehensive line of SUVs that appeal to most interests. Along with its diverse selection, Chevrolet garners an impressive array of awards, illustrating the brand's commitment to producing quality vehicles. A great representation of this is the fact Chevrolet earned more J.D. Power Initial Quality Awards in 2016 than any other brand. Two of the vehicles earning the distinction, the Chevrolet Tahoe, and the Chevrolet Equinox, are among the most popular available.
2017 Chevrolet Equinox Receives Honors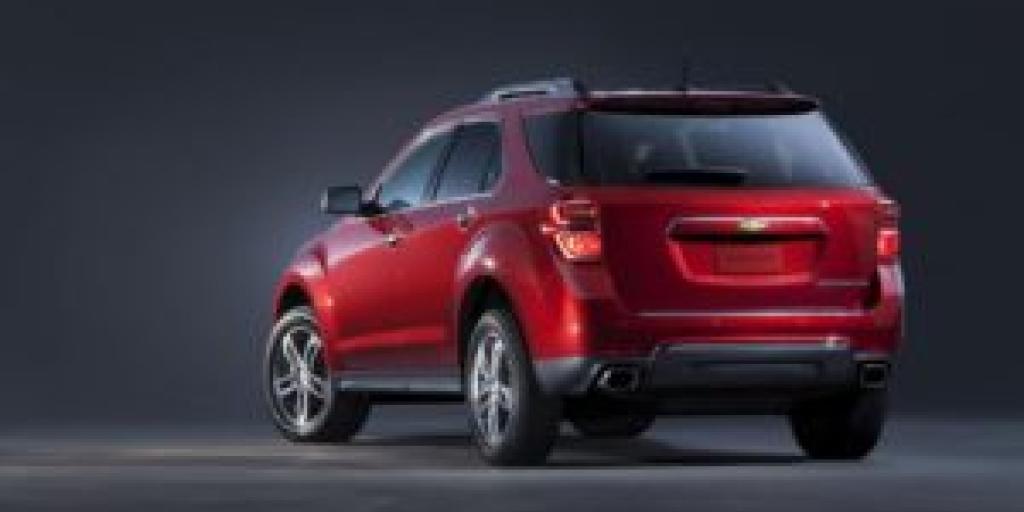 The Chevrolet Equinox offers customers a wide variety of selling points. To start, it can save you money with its exceptional fuel efficiency of 31 miles per gallon when driving on the highway. Along with cost savings, the Equinox keeps your passengers comfortable with its 39.9 inches of rear legroom. Due to all the features offered and the Equinox's reliable performance, the SUV earned the 2016 Top Safety Pick from the IIHS, when equipped with the Forward Collision Alert System. The IIHS awards vehicles that come with accident-avoidance technologies and perform well in crash tests. To this end, the IIHS honor bestowed on the Equinox should be confidence inspiring. In addition to delivering exceptional safety, the Equinox earned J.D Power's Highest Ranked SUV in Initial Quality for two years in a row, indicating the value you receive with the Equinox.
How the Chevrolet Equinox Surpasses Other Models
Speaking of value, the Chevrolet Equinox achieves affordability with its low starting price of $23,100. This is a steal when you consider the average price of a 2017 midsize SUV is $35,948, according to automotive research website AxleGeeks. This means by choosing the base model of the Equinox, on average you can save $12,848.
These savings extend further when you investigate the Equinox's fuel efficiency. With a combined fuel economy of 27 mpg, it earns, on average, 4 more miles per gallon than its segment produces. Where you'll witness the cost savings the most is in fuel range. The Equinox possesses a 602-mile range when highway driving, which is 95 miles more than its segment average. When you think about it, that's a remarkable accomplishment in that with the Equinox you can receive almost an extra 100 miles per each fill-up.
The Equinox also accommodates your interior needs through its generous space offering. Where you'll find the biggest advantage is in its trunk space, where the 31.5 cubic feet of trunk room makes it 4.60 cubic feet more spacious than its competitors average. That might not seem like much on the surface, but when you're a busy parent on the go and have to haul many items with you, that extra space comes in handy.
Chevrolet Tahoe Cleans House on Awards
Meanwhile, if your needs dictate a larger SUV, you cannot go wrong with the Chevrolet Tahoe. The Tahoe represents the perfect blend of refined styling, power capabilities, and interior versatility. Critics have taken notice of the Tahoe's impressive offerings and performance, decorating the SUVs with many coveted awards such as:
The Highest Ranked SUV in Initial Quality by J.D. Power
Kelley Blue Book's 12 Best Family Cars List
The 5-Year Cost to Own Full-Size SUV Honor by Kelley Blue Book
2017 U.S. News & World Report Best Large SUV for Families
KBB's 2016 Best Resale Value in the Full-Size SUV/Crossover segment
As you can see, the Chevrolet Tahoe earned awards in a wide variety of categories. Not only does this show the SUV's superior quality, it gives you confidence as a buyer that the Tahoe produces exceptional value throughout the life of ownership.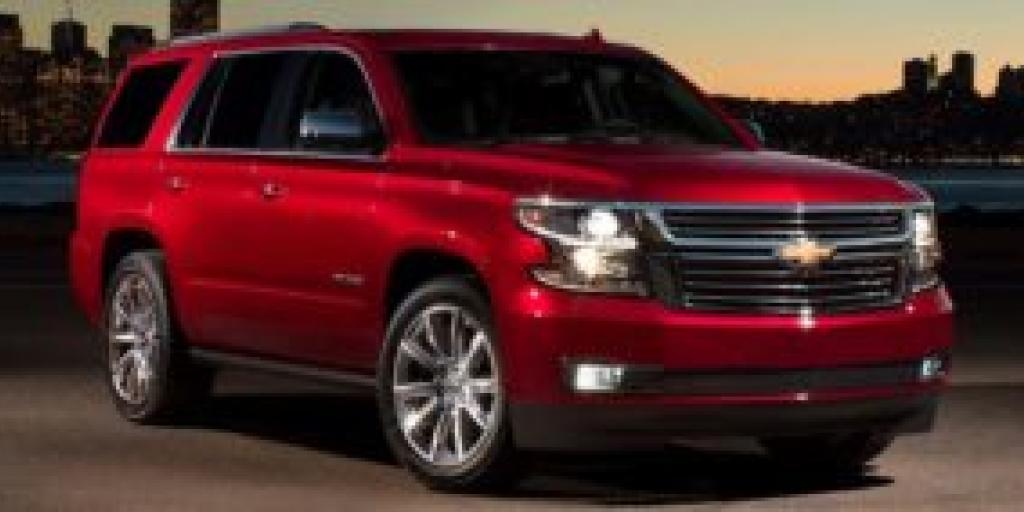 How the Tahoe Compares
While the full-size SUV market has many great models, the Tahoe boasts advantages in areas many buyers value the most such as affordability, where it's $2,660 less expensive than its segment averages, fuel economy (1 mpg advantage), and power capabilities (tows 6,000 pounds more.)
Our Impressions
General Motors continues to crush their profit numbers thanks in large part to their SUV offerings. With critically-acclaimed models like the Chevrolet Equinox and Tahoe available, it's no wonder demand is so high for GM SUVs.
Useful SUV Links
---
Recommended SUV News & Reviews