There are several emerging trends in the popular SUV segment. The first is a focus on diversifying product lines, as Chevrolet and other brands are adding high-performance models and stylish package additions to appeal to a wider base of buyers. Along with this, another trend is more manufacturers are building electric SUVs.
In many regards, this makes sense. Many prospective buyers are interested in clean technology and an electric SUV affords them a chance to reduce their carbon footprints. Additionally, while the cost of buying an all-electric model is more expensive, there are cost savings to owning one along with tax rebates. One, you don't incur any fuel expenses, which could save you thousands of dollars over the life of ownership, and two, you don't have to do regular repairs such as oil changes. With all these factors in mind, having a vehicle that is environmentally friendly and promotes lower costs of ownership are two huge factors that make electric SUVs such appealing choices.
Manufacturers have taken notice of that. With the Shanghai Auto Show upcoming, Volkswagen is one of many manufacturers looking to cash in on the electric SUV interest.
Volkswagen Unveils Its I.D. Crozz Concept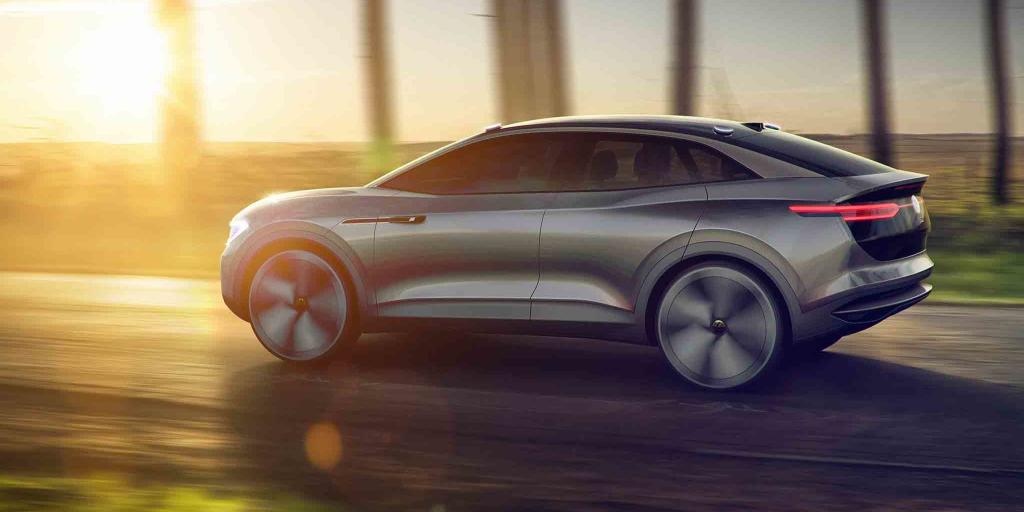 On Tuesday, Volkswagen revealed its all-electric concept SUV: the I.D. Crozz. Volkswagen made this vehicle in part to show it is moving away from the emissions cheating scandal that damaged the brand and more towards developing clean vehicles. By 2035, the manufacturer aims to produce 30 electric or hybrid vehicles and invest $2 billion in electric charging stations, according to Business Insider.
Now back to the I.D. Crozz. It's apparent Volkswagen targeted Tesla's SUVs when crafting this concept model. This SUV possesses the capability of driving up to 311 miles on a single charge, placing it on par with what other manufacturers aim to achieve. Volkswagen states a big reason for this long-range concerns its Modular Electric Platform.
This platform is capable of sustaining longer drives through increased efficiency. Volkswagen touts its platform gives this SUV the capacity to deliver close to the same fuel efficiency that current gas-powered cars achieve by 2020. This is a lofty goal, but one the manufacturer feels is within reach. An added benefit to its platform is it frees up more interior space. The reason for this concerns the placement of all the drive system components. The battery, two motors, and other components are under the floor. Because of their lower profile, the SUV provides more interior space for passengers, making it as comfortable as it is efficient.
"If it was ever possible to make a 100 percent certain prediction of what the future will look like, here it is," remarked Klaus Bischoff to Business Insider. Bischoff's current role is head of Volkswagen's design team.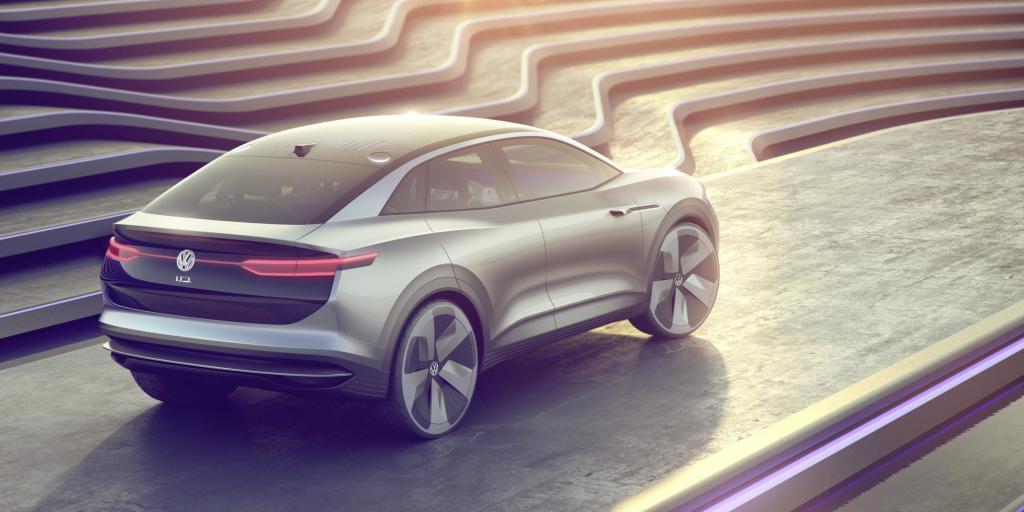 The I.D. Crozz possesses many more appealing features. If you crave style and visibility on your drives, you'll love the fact the SUV comes with a panoramic sunroof. Meanwhile, if power strikes your fancy more you'll be surprised to find this SUV generates 302-horsepower and has a top speed of 112 miles per hour.
The SUV concept also has a self-driving mode. When activated, the steering wheel retracts into the dashboard. Of course, the SUV also features many of the tech features found in current SUVs such as a heads-up display and a 5.8-inch touchscreen for phone, audio, and by 2020 who knows what else functionality.
Now for the limitations: the SUV only seats four passengers. If you are used to smaller SUVs this won't be a big issue, however; the concept model won't resonate with buyers who have larger families. Moreover, this is only a concept model, meaning the SUV Volkswagen revealed won't be the one to arrive in dealerships. While it won't be an exact model, Volkswagen states that this concept is integral to what the manufacturer plans to release in the future. So, in many regards, this is a preview of things to come.
Volkswagen isn't the only manufacturer revealing new electric SUV concepts. Other brands are in on the action as well.
Jaguar I-Pace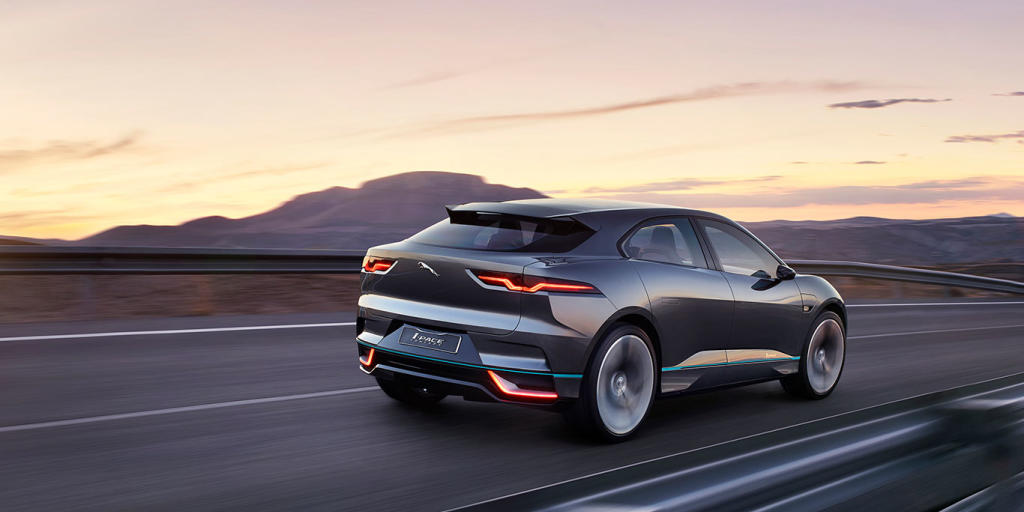 The Jaguar I-Pace is the manufacturer's foray into the electric market. This high-performance SUV delivers exceptional power. To demonstrate, it generates up to 400-horsepower and 516 lb-ft of torque. The best representation of its power capabilities is its acceleration prowess, where the SUV moves from 0 to 60 miles per hour in four seconds. To achieve this track level of performance, engineers designed the I-Pace with an aerodynamic body to reduce wind resistance. The result is an SUV that achieves breath-taking responses whether you are looking at it or driving it.
Along with exceptional power, the SUV achieves a good driving range of 220 miles on a single charge. The I-Pace is quick to recharge, as you can use the 50kW DC rapid charger to achieve an 80-percent charge in as quick as 90 minutes.
The cabin of the I-Pace seats up to five people--driver included--comfortably. There's also a rear cargo area of 18 cubic feet. While far from the most spacious offering available, the Jaguar I-Pace does offer the power and range you want. If you are eager to test it out, you won't have to wait long as the SUV arrives at dealerships during the second half of 2018.
Our Impressions
These two models are a sampling of the many electric SUVs in production as we speak. While Tesla is the benchmark most companies are looking to exceed at least in terms of driving range, it's clear within a few years the market will expand with a diversity of electric models offered by luxury and non-luxury brands. There will be also a larger range of hybrid SUVs coming out too. With models like the Kia Niro garnering such wide critical acclaim, it's easy to see this is going to be one of the emerging SUV trends to watch.
Useful SUV Links
---
Recommended SUV News & Reviews