The 2016 Honda HR-V is a versatile option for SUV buyers due to its ample interior space and diverse seating solutions. In addition to these enticing features, this model earned the 2016 Green SUV of the Year honor from
Green Car Journal
, signifying how efficient this model is.
Stylistically, the HR-V hooks eyes with its sporty curves. In typical Honda fashion, each component also fulfills a functional purpose. A great representation of this are the heated side mirrors and roof rails.
Honda also opted for a luxurious feel in the SUV's interior. Available options include leather-trimmed seating and a power moonroof, giving drivers the feel of owning a luxury car without the hefty price tag.
All these features add to the 2016 Honda HR-V's allure. Of course, a true measure of its worth is how it compares to other models in its class. With this in mind, let's see how the HR-V stacks up to its small SUV counterparts in price, fuel economy, power performance, interior space and safety performance.
Price
The Honda HR-V comes in eight trim options depending on your needs. For the sake of comparison, we will use the 2016 Honda HR-V LX equipped with the six-speed manual transmission that has a starting price of $19,215.
What you will find is when you compare it to other small SUVs, you start to see how much money you can save with the HR-V. To illustrate, the average cost of comparable models is $23,375, meaning the HR-V will save you $4,160 if you opt for it over the average small SUV. Considering that Honda is a brand with a reputation for exceptional reliability it goes to illustrate even further why the HR-V is such a good deal.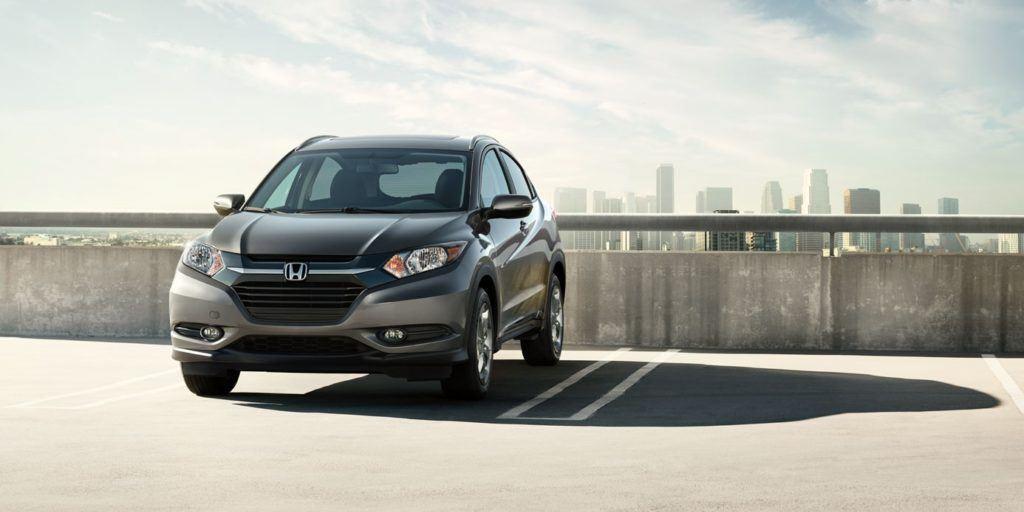 Fuel economy
The pairing of its six-speed manual transmission with its 1.8L inline-4 engine aids the SUV in delivering a combined fuel efficiency of 29 miles per gallon. This is great in that it provides the HR-V with a greater range between fill ups—you can go up to 55 highway miles more than the average small SUV can. This translates to more savings anytime you opt for a road trip or even when you factor in the fuel in the cost of ownership.
Performance Capabilities
Its standard engine offering generates 141 horsepower. This is less than the average 160-horsepower output of its competitors. The difference is even more negligible when you consider how much more efficient the HR-V is compared to its immediate peers. Therefore, unless power is a huge factor, you won't be disappointed in what the HR-V achieves.
Interior Space
Honda stressed versatility when it created its HR-V model. You can see this versatility in many ways from the three seating configurations to the generous appointment of interior space. With the rear seats folded the HR-V has a cargo capacity of 58.8 cubic feet. As for trunk space, it has 24.3 cubic feet, giving it an edge on its small SUV counterparts, whose trunk space average is 18.5 cubic feet.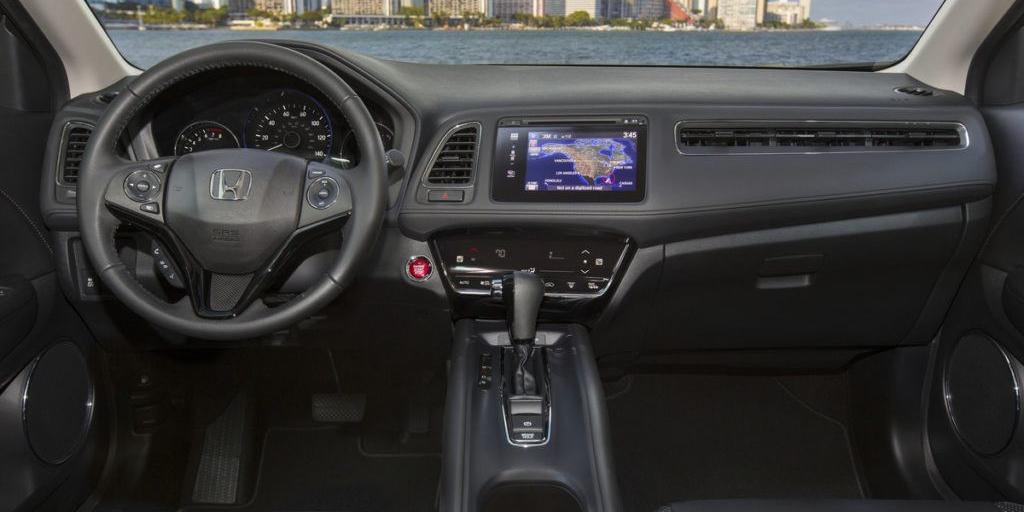 Safety Offerings
Honda takes pride in equipping its models with exceptional safety features. The 2016 Honda HR-V is no different in this regard, as it possesses an array of safety offerings. To help you maintain control, Honda added its vehicle stability assist with traction control, which adjusts engine power and brake pressure when it detects you have over or understeered.
Standard is the multi-angle rearview camera, providing you with a wide range of vision to detect objects and incoming vehicles in your path. Also included in its offerings are the SmartVent front side airbags, side curtain airbags with rollover sensor, brake assist and the tire pressure monitoring system.
Tying all these components together is the Advanced Compatibility Engineering body structure. The intention behind its design is to absorb crash energy during a collision to deflect it away from the HR-V's occupants. It's this attention to detail in design that illustrates Honda's commitment to building safe vehicles.
It shouldn't come as a surprise then to learn the HR-V performs well in crash tests. From the National Highway Traffic Safety Administration, it earned a five-star overall safety rating, which is the highest rating allotted for vehicles.
Ultimately, its all-encompassing safety features and excellent crash ratings should inspire confidence in that the 2016 Honda HR-V has the equipment needed to help keep you safe.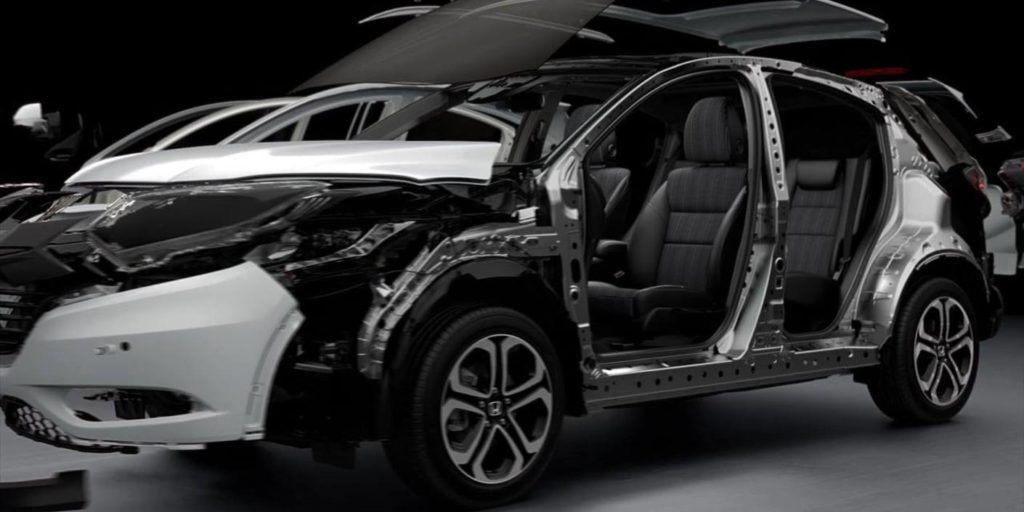 Pros
There's much to like about the 2016 Honda HR-V. For starters, it's incredibly affordable, not only when compared to other models in its class, but when you consider how dependable Honda vehicles are. It goes to show with proper care your HR-V could last you for years to come.
The HR-V's biggest strength rests in its interior flexibility. Its three-seating configuration allows you to create the space best befitting of your family's need. Also aiding you is the generous cargo room and trunk space, giving you more space than you would find in comparable models.
Lastly, its safety offerings are world-class; it achieved the highest overall rating from the NHTSA in crash tests. Both of these factors show how dependable the HR-V is in the harshest conditions which correlates into peace of mind for you.
Concerns
The biggest concerns for the 2016 Honda HR-V stem from its lack of power relative to other models in its class. While the difference is slight at best, it's the one ares where Honda could improve on moving forward.
Our Thoughts
The 2016 Honda HR-V features the modern styling buyers want, with the interior flexibility needed to accommodate growing families. It's also affordable, efficient and safe. If you are shopping for a small SUV the HR-V is one of the smartest bets you'll find.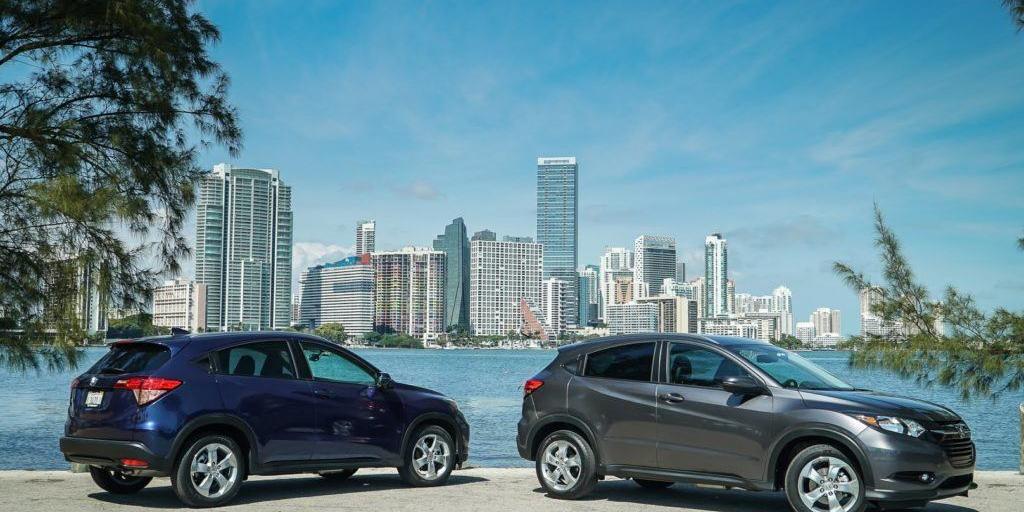 Useful SUV Links
---
Recommended SUV News & Reviews