Porsche North America recently introduced an app called Porsche Passport, a brand new SUV and sports car subscription program that offers members flexible access to multiple Porsche vehicles through the app.
This monthly subscription program offers multiple vehicle exchanges as well as unrestricted mileage for as many as 22 different Porsche models on the shelf at any given time. In a brand new relationship created with Clutch Technologies, Porsche is going to conduct a pilot of this program in Atlanta, the home to both the companies.
Klaus Zellmer, the President, and CEO at PCNA said that their strategy and vision for 2025 is to become the most aspirational brand out there in terms of consumer expectations and mobility. He wants to start catering to the desire of customers to experience sports cars in a new way, which form the core of their company. Passport is supposed to give customers a flexible and simple driving solution at the push of a button.
Subscription Plans
Currently, Passport provides vehicle delivery throughout metro Atlanta via a couple of membership options, launch and accelerate.
Launch offers users on-demand access to 8 model variants like the Cayman S and 718 Boxster as well as other models like the Cayenne and Macan S. The monthly fee for this subscription is $2,000.
Accelerate offers on-demand access to 22 model variants including the Porsche 911 Carrera S, Macan GTS, Panamera 4S sports sedan, Cayenne S E-Hybrid, and more. All of the vehicles offered in the launch subscription are also available here. The monthly fee for this package is $3,000.
In order to sign up for this, customers need to simply download the app. The app is available on both Android and Apple devices at a fixed fee.
The membership plans also include tax and registration fees for the vehicles as well as maintenance, insurance, and detailing. There is a one-time activation fee on both plans of $500. Membership approval is based on a credit and background check. Once you are approved, any vehicle you order will be delivered to your requested location in metro Atlanta starting November 2017. Users will be able to schedule same day or even future vehicle exchanges using the app.
Vince Zappa, the President for Clutch Technologies, said that the app was going to provide increased flexibility to attract new target markets. He added that Clutch was proud to be the technology partner helping all this happen.
Their technology platform is going to help manage customer interaction and end-to-end service delivery for the app. The possibility of market expansion in the future is going to be determined based on the success of this program.
Now, let's take a look at some of the cars available through this app:
Macan Turbo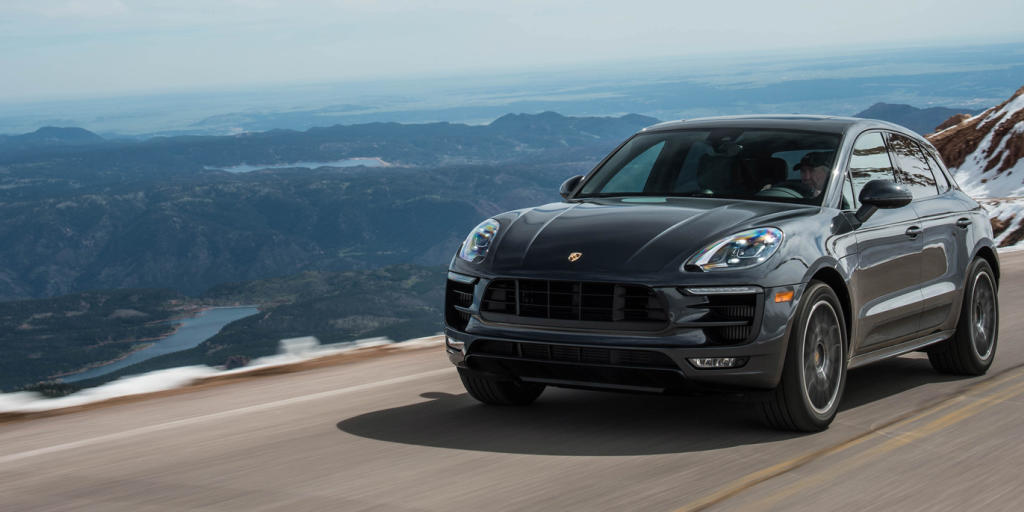 Yes, this SUV is super fast, some say it's downright crazy. It's not just quick for an SUV, it's a legitimate sports car that happens to be an SUV. Macan Turbo has the ability to convert just about everybody apart from Porsche purists. The base engine of the car is a 400 hp twin-turbo V6 which has been mated with a 7-speed transmission and AWD. There is also an option for the 440 hp version if you're interested. The interior is spectacular and quite roomy, to say the least. As is the case with most Porsches, this kind of performance does come at a steep price. Perhaps, it's a good thing this car is available through the app.
911 Targa 4S
The Targa has a 3L turbocharged flat 6 cylinder boxer engine which debuted with the previous generation 911 in 2016. This means that it's already tuned to come with 400 horsepower and 325 lb-ft of torque. While driving the car in regular driving conditions, you aren't going to have much to complain about. But, when you go ahead and unleash its full potential, the Targa feels nothing short of a true sports car. The 4S has the added bonus of All Wheel Drive, allowing legitimate performance in even inclement weather.
Cayenne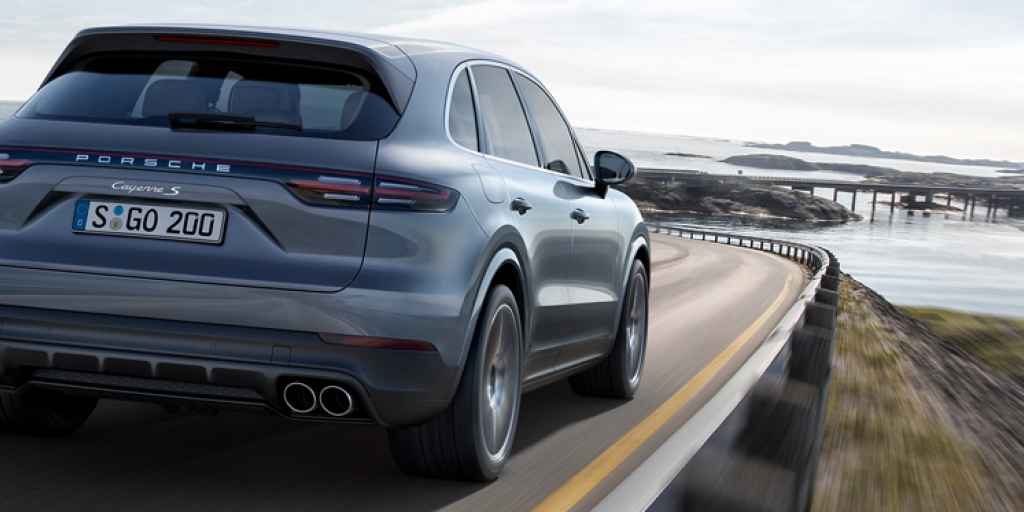 The Porsche Cayenne is consistently ranked a top luxury midsize SUV in the United States. It earns this top spot by delivering sedan like performance while retaining the utility and comfort of an SUV. It is refined both on the inside and the outside. It possesses respectable off-road chops and an excellent All Wheel Drive system that will take you anywhere to do anything. It's the most versatile and capable Porsche on the market and is included in the Passport app at the Accelerate level.
718 Boxster
When Porsche decided to change its roadster line up last year, the rechristened 718 Boxster was restyled. Porsche swapped a turbocharged 2 Liter or 2.5 Liter four-cylinder engines instead of their usual 2.7 Liter and 3.4 Liter six-cylinder engines from years past.
While purists may have a lot of negative things to say about the fact that 2 cylinders are missing in the engine bay, the fact remains that the 718 Boxster is just as quick as anything else and now achieves better fuel economy. The numbers are proof. Don't believe them? You can call for the car and see for yourself this November.
Panamera Turbo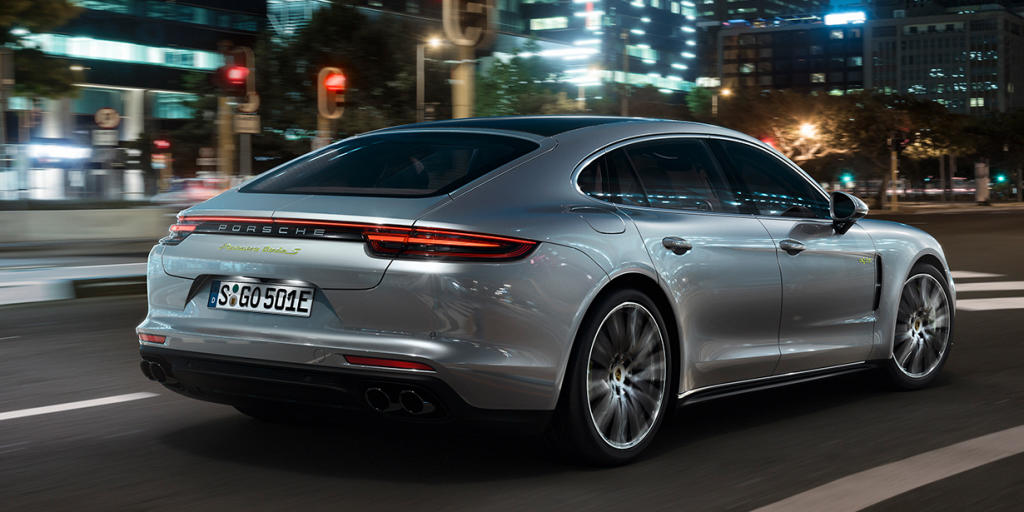 This super sedan is supplied with a V8 twin-turbo that produces 550 hp and 567 lb-ft of torque. It is equal parts luxury chariot and hypercar with All Wheel Drive and an 8-speed automatic. It can hit 60 mph in 3 seconds flat, absurd for a vehicle that weighs over tons. The Turbo S E-Hybrid adds an electric assist to the equation which brings the numbers up to 680 total horsepower and makes electric-only driving possible.
The executive model adds around 6 inches of wheelbase which means more room in the back for people who prefer being driven around which certainly includes your dog and your children! It is slightly more expensive but like most cars on this list, you will not have to worry about the price when you are exchanging cars for a flat fee with the Porsche Passport app.
Useful SUV Links
---
Recommended SUV News & Reviews