With more luxury and exotic automakers getting into the SUV game, the excess they apply to their sports cars and sedans is carrying over to its SUV offerings as well. These SUVs are certainly not for just anyone with the least expensive on the list costing just over half a million dollars. These may not be on your shopping list, unless you plan to win the lottery, but these five most expensive SUVs in the world are definitely something to see.
#5: Mercedes G63 6×6 AMG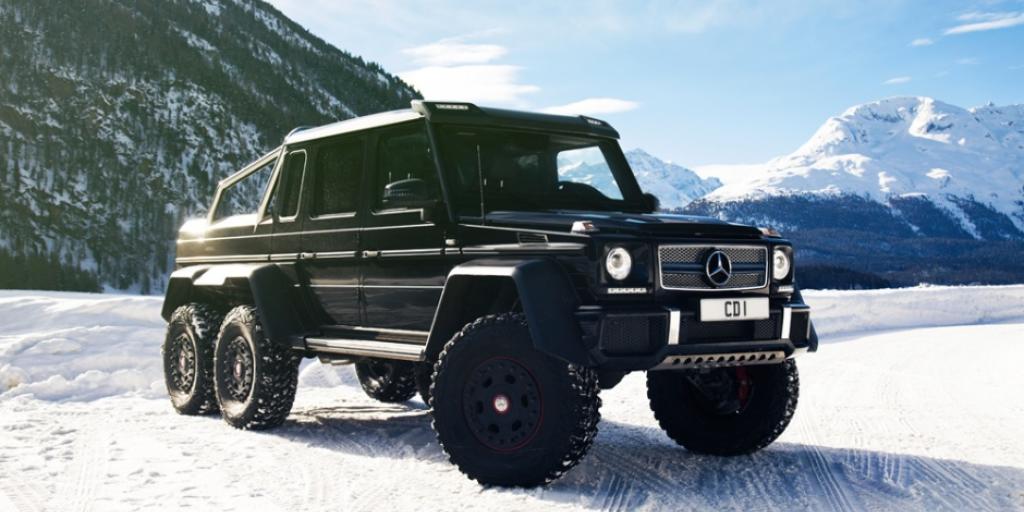 Our bargain of the list is the Mercedes G63 6X6 AMG with a starting price of just $514,000. The G63 6X6 holds the title of the most expensive road legal SUV ever offered by Mercedes. Powered by a twin-turbocharged 5.5-liter AMG V8 engine that offers about 536 horsepower, this 3.7 ton (7400 pounds) beast will sprint from zero to 60 mph in just 7 seconds. This is impressive for something that weighs about as much as a tow truck. It is a serious go-anywhere SUV equipped with six 37-inch wheels on three axles, each equipped with their own air pump. While the outside is strictly off-road prowess, inside you will enjoy leather upholstery, 10-way power massage seats, and a large control panel to manage every function and feature of this monster SUV.
#4: Paramount Marauder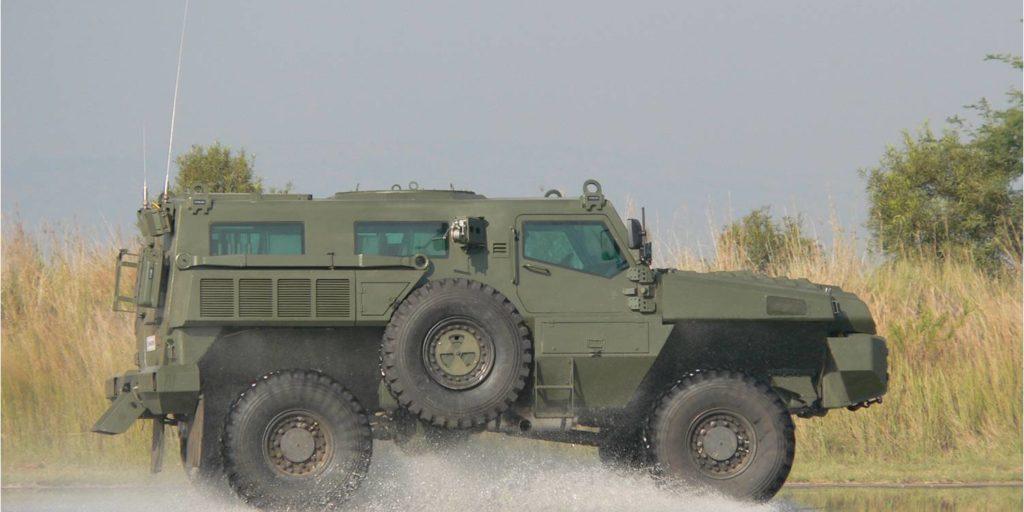 For just $650,000, you can be the first person on your block to enjoy the safety and versatility of a Paramount Marauder armored personnel carrier. Built in South Africa, this 10-passenger beast is made for the military, but is one of the few armored vehicles available for anyone to purchase. It has a cruising speed of about 75 mph. The Marauder does not provide you with the luxury and comfort you might expect at this price, but it will protect you from any combat hazards you may encounter including landmines and stray armor-piercing bullets. Powered by a heavy-duty diesel engine, it has the power and torque to power through anything and a range of about 450 miles to escape to safety. It is certainly not designed to be stylish, but it is certain to turn heads wherever you drive it.
#3: Conquest Vehicles Knight XV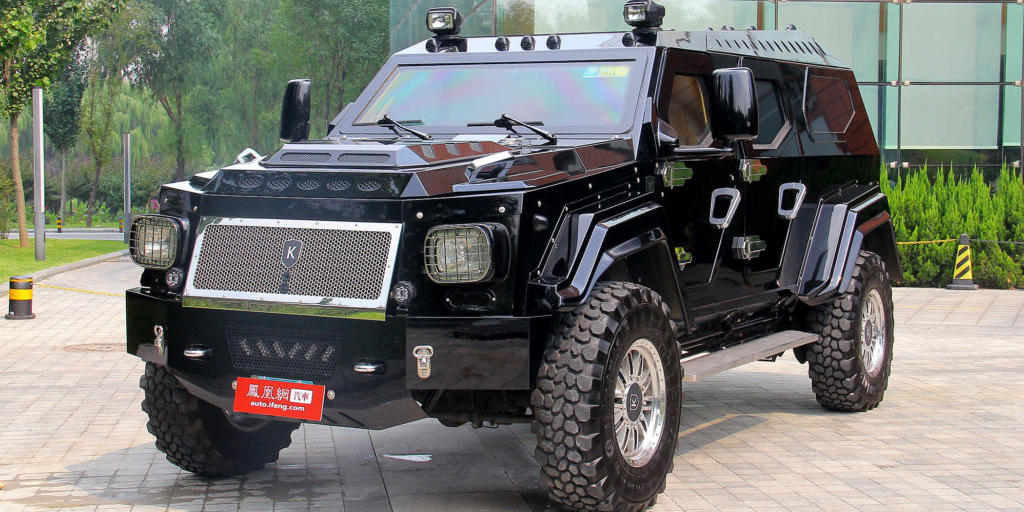 For an average price of around $800,000 fully equipped, you can be the proud owner of a Conquest Vehicles Knight XV. The Knight XV is an ultra-luxurious, fully armored SUV hand-built in Toronto with a very limited production of about 100 per year. Powered by a 6.8-liter V10 bio-fuel or 6.7-liter V8 turbo diesel engine, it is powerful and still maintains a bit of environmental friendliness. In addition to its ability to stand up to an arsenal of ammunition, it also pampers you with luxury. Inside there is handcrafted Andrew Muirhead leather seating for six, Wilton wool carpeting, a premium Alpine audio system and a laundry list of electronics and convenience features. It even has a tandem tinted moonroof made of transparent body armor, of course.
#2: "Warrior One" Hummer H1 1.25 million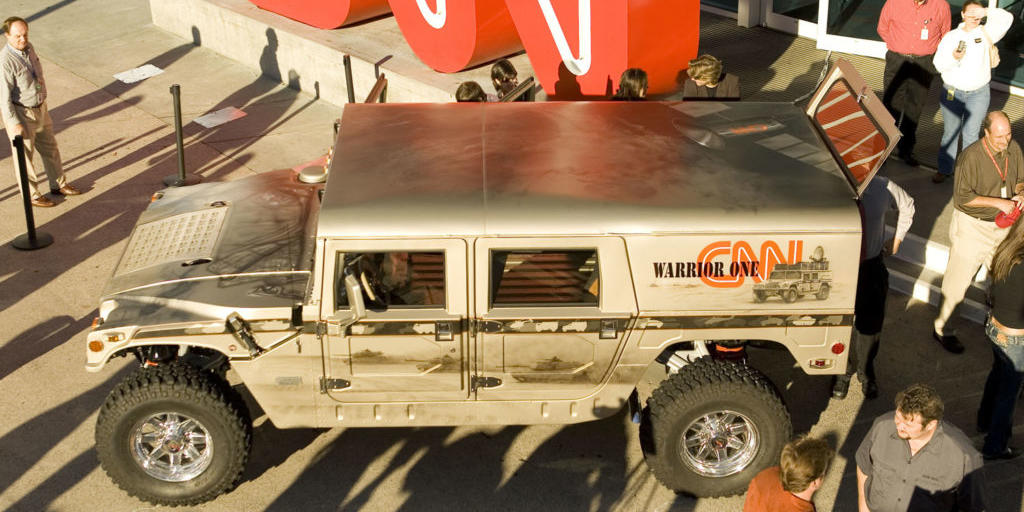 While the one of a kind "Warrior One" Hummer H1 is not a production vehicle, the amount paid for it at auction earns it a spot on our list at 1.25 million dollars. This Hummer H1 started as a production model off a dealer lot, but its transformation and history is what makes it so valuable. The Hummer H1 was purchased by CNN to be used for its journalists embedded within the U.S. Marines in the Middle East and spent three years capturing the story of the war. After its return to the United States, it was then given a full makeover by the popular show "Overhaulin'" as a tribute to both the journalists and the military it encountered. When it crossed the auction block, the winning bidder paid 1 million dollars, all of which went to the Fisher House Foundation, an organization dedicated to helping military family across the country. The other $250,000 was a donation from the losing bidder to help Fisher House out as well.
#1: Dartz Prombron Monaco Red Diamond Edition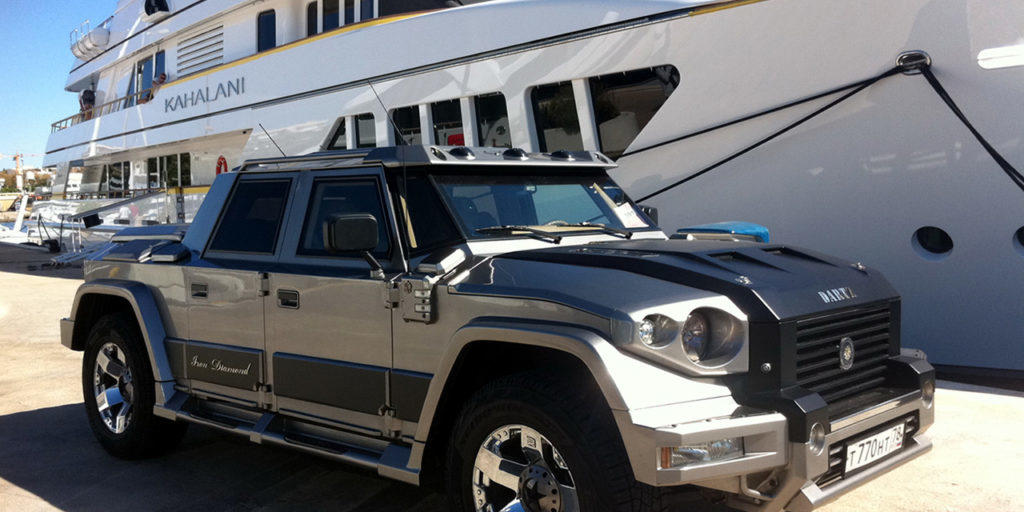 Last, but far from the least, is the Russian built Dartz Prombron Monaco Red Diamond Edition has an enormous price tag of about 1.5 million dollars. It is also a very heavily armored vehicle, but this one takes excess to the extreme. With gold-plated, bulletproof windows, 22-inch bulletproof wheels emblazoned with the Kremlin Star, leather interior crafted from a whale's private parts and a white gold diamond and ruby encrusted grill, there is not much that the Dartz Prombron does not have. It even comes with three bottles of the world's most expensive vodka, imagine that. While these expensive SUVs may not be on the shopping list of the average consumer, they are intriguing. While the Mercedes is not bulletproof, it will take you nearly anywhere and help facilitate a successful escape. While the heavily armored nature of the rest may be a bit excessive, it is nice to know that if you spend that much money on an SUV, it will survive nearly anything.
Useful SUV Links
---
Recommended SUV News & Reviews