Manufacturers are working hard to introduce new SUVs into a segment that continues to rise in demand. Maserati's aim, when it made its 2017 Levante SUV, was to create the crown jewel of the luxury SUV class. And given what this SUV achieves, they might have been right on the mark.
Origins
Maserati names its vehicles after winds. The Levante earned its name from the Mediterranean wind, and its design, handling, and performance are representative of the name bestowed upon it.
Exterior Design
Sophisticated designs have become the norm for luxury manufacturers, but what the Levante achieves is almost more poetic. There's a symmetry in the SUV's sculpted body lines, which provides it with a graceful stance. Everything about its stance, from its muscular front end to its arched lines in the rear achieve a fluidity not found on many models. The Levante stands alone as a work of art in this regard. The devil is always in the details, and the Levante is no different in this regard. To gain a full appreciation of Maserati's attention to detail, you have to go no further than inside the Levante's interior.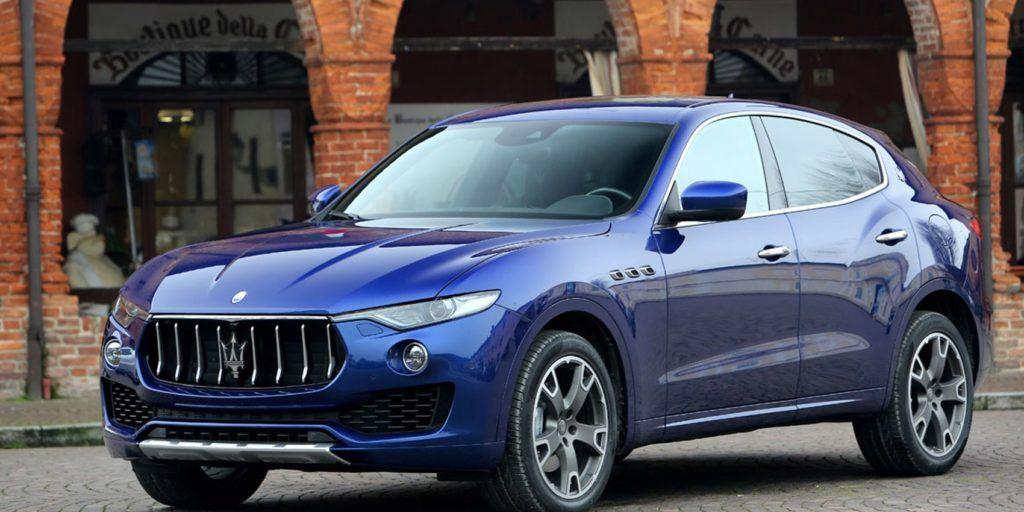 Interior Design
Captivating would be an excellent way to describe the Levante's cabin. Elegant appointments such as the available Italian leather, carbon-fiber or wood trims elevate the SUV's interior to the finest details of luxury. To add an exceptional level of luxury, Maserati partnered with foremost fashion designer Ermenegildo Zenga, to provide an option that exceeds what most luxury manufacturers offer. The Luxury Zegna Package features natural-fiber Zegna Mulberry Silk with rich, fine leather for inserts in the door panels, roof lining, seat, ceiling light fixture and sunshades that give the SUV a primer touch of elegance. Along with generous touches of luxury, the Levante possesses seating for up to five passengers comfortably and ample space to store cargo. The interior is also ergonomic for drivers accessing controls. With the 8.4-inch touchscreen located centrally, drivers have access to a wealth of commands from navigation to audio. Speaking of audio, the Levante comes available with the Bowers & Wilkins Premium Sound system. It's just one more enhancement that bolsters this SUV's appeal.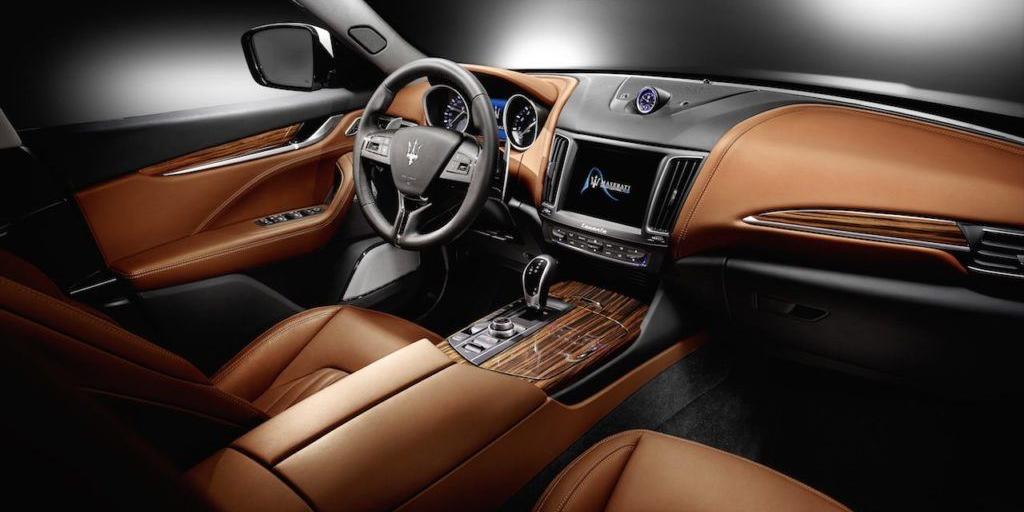 Capability
More SUV manufacturers are meeting the needs of their adventurous customers, who want models with the capabilities to match their daring outings. In this regard, the Levante more than meets the need you can thrust upon it, in fact, it will exceed your expectations. The beauty is in how the SUV achieves this. The Levante features Maserati's Q4 intelligent all-wheel-drive system to provide unrivaled handling on rough road surfaces. Moreover, the SUV comes with the advanced active air suspension feature, giving you five ride heights and six different levels of capability. With this feature, you can tackle difficult conditions with ease. Completing the SUV's performance hat trick is the Maserati Skyhook system. This feature uses shock absorbers with continuous damping variation to deliver responsive handling dynamics no matter the road or terrain you face.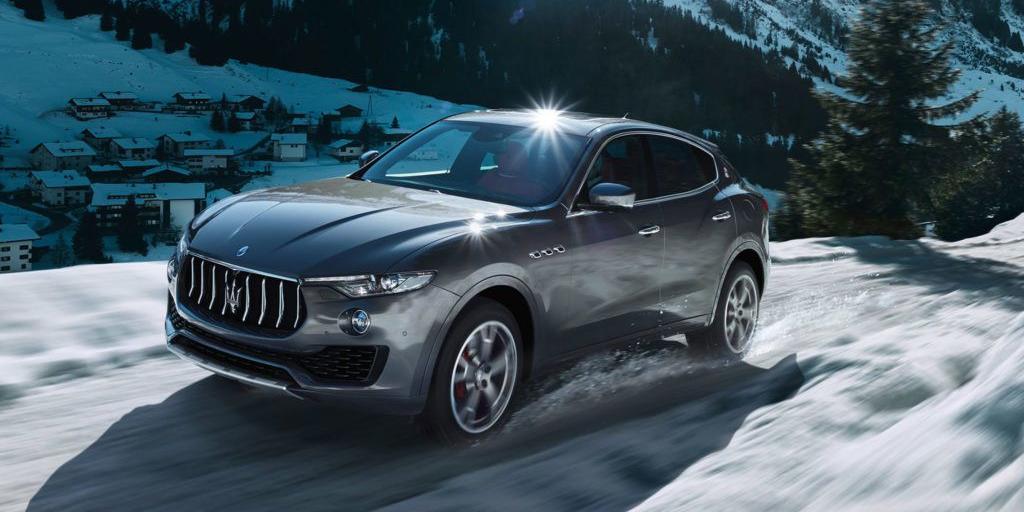 Performance Metrics
The Levante delivers astounding power performance. Equipped with its 3.0L V-6 engine, it receives a respectable 345-horsepower. To provide context into its true potential, the Levante can reach max speeds of 156 mph and move from 0 to 60 mph in just 5.8 seconds. Brisk acceleration, excellent power, and amazing driving dynamics elevate this SUV to the top of any performance enthusiast's list.
Safety
To keep drivers and passengers' confidence, Maserati supplied many active safety features on the Levante. Some of the equipment includes adaptive cruise control, the lane-departure warning system, and the forward-collision warning system. These proactive safety features can alert you to incoming vehicles or obstacles, providing you with real-time information to make wise decisions. Along with its technological safety features, Maserati equipped the Levante with an assortment of helpful safety equipment. This SUV comes with six dual-stage airbags, a tire pressure monitoring system, and active headrests. Combined, these safety features provide peace of mind in knowing you are driving a well-equipped SUV that could protect you.
Trims, Pricing, and Options
If you have the financial means to acquire this state-of-the-art SUV, then you have two options available: the Levante and the Levante S. The Levante is Maserati's basic offering, though there is nothing standard about it. Retailing for $72,000, it features classic interior styling, accented by Black Piano trim and Nero seats, dashboard and carpet. It also features the 3.0L V6 engine that achieves a max speed of 156 mph. The more expensive option is the Levante S. This model possesses many of the same features found on the base Levante with added performance features, increasing the SUV's maximum speed to 164 mph and propelling it from speeds of 0 to 60 mph in just five seconds! The Levante S begins from $83,000. On either model, you can elect to do optional packages. One of the more appealing ones is the Sport Package with 20 or 21" wheel selections. In addition, you receive a sport steering wheel in leather, metallic finish skid plates, steel door stills and Radical Trim, starting from $2,600. Also available is the Luxury Package. Beginning at $4,450, it comes with a leather 3 spoke steering wheel, the Harman Kardon Premium Sound System, Radical Trim and steel door stills. Lastly, there's the Driver Assistance Package Plus, starting from $3,000. This package includes the Surround View System, giving you full 360-degree vision around your SUV. This is perfect for detecting obstacles in blind zones. Along with surround vision, this package consists of adaptive cruise control with stop & go function, lane departure warning and forward collision warning.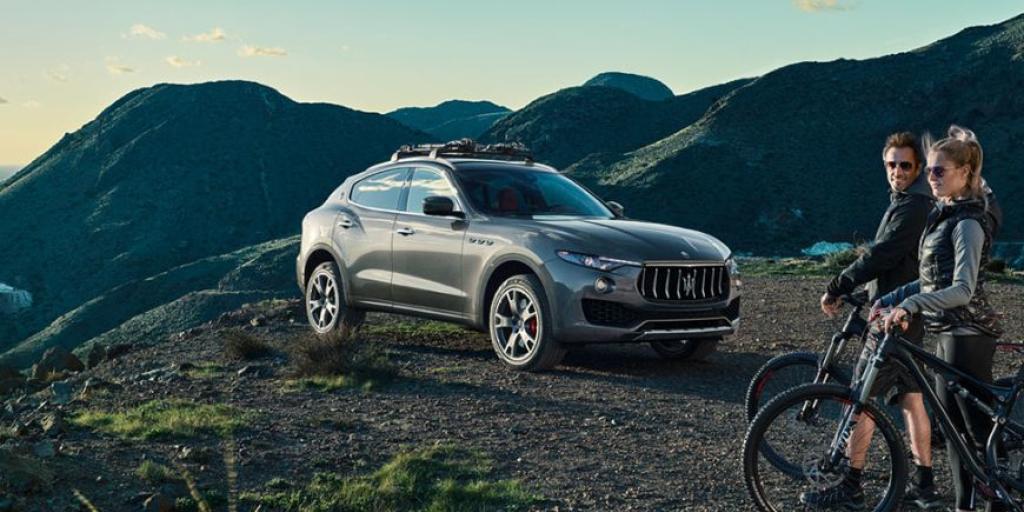 Overall Impressions
The 2017 Maserati Levante looks like a piece of art. Complimenting its elegant stance is its graceful handling and masterful capability. It possesses all the tech and safety tools you want while providing unrivaled touches of luxury. The Levante's entrance into the SUV market should capture much attention.
Useful SUV Links
---
Recommended SUV News & Reviews