In case you're unaware, Mercedes Benz announced an end to the production of the first generation G Class. The original G has been in production since 1979, making it one of the longest continually produced models in automotive history. However, you may be surprised that It isn't actually manufactured by Mercedes Benz. Rather, it is built by a mysterious automobile company called Magna Steyr, an Austrian company based in Graz, Austria.
Magna Who?
Magna Steyr, formerly known as Steyr-Daimler Puch, is, essentially, an automotive engineering, consulting, and production firm without a brand. Though the G class was sold as Puch G in some markets, the company doesn't really have a brand, per se. They're mechanical mercenaries, willing to help design, build, and develop vehicles for whatever automaker contracts their services.
Services Offered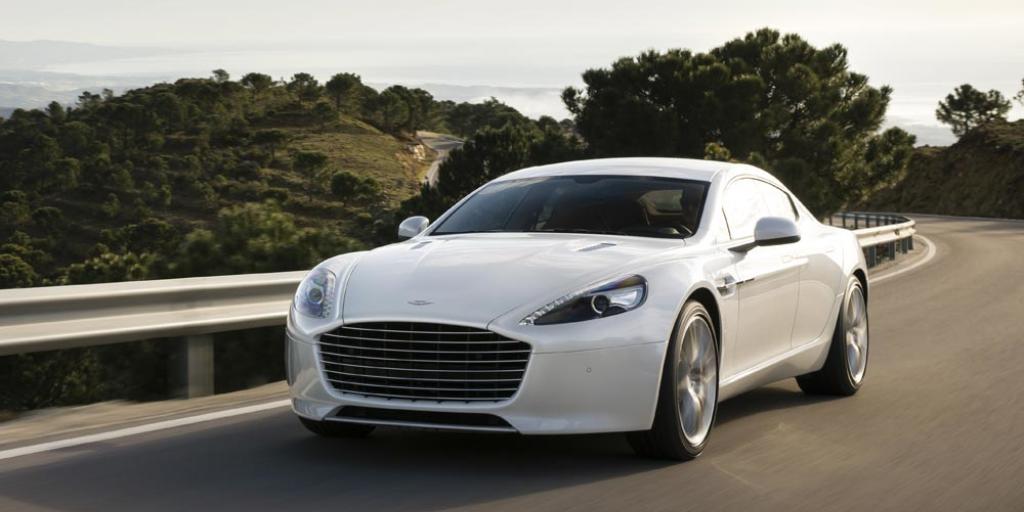 According to the firm's website, their services are threefold: engineering services, contract manufacturing, and fuel systems. Engineering services consist of anything from concept design from 2D sketches to functional prototypes and low volume production. Contract manufacturing consists of handling the entire production process for another brand, like the case of the G Class, to partial production, the current G30 5 series sedan, to components only, the Mercedes Benz SLK's roof has been manufactured by Magna Steyr since 1996. The company developed, designed, and manufactured the E83 BMW X3, BMW's first subcompact SUV. They also invented Mercedes-Benz's All-Wheel-Drive system, formally known as 4MATIC, and the manufactured AMG's first in-house car, the SLS AMG. Another notable car extensively developed, designed, and produced by the firm is the Aston Martin Rapide, the brand's first 4 door. Their Fuel Systems division makes any and all components needed for multiple vehicles' fuel systems, from filler caps to alternative energy storage systems.
The Birth of the Original G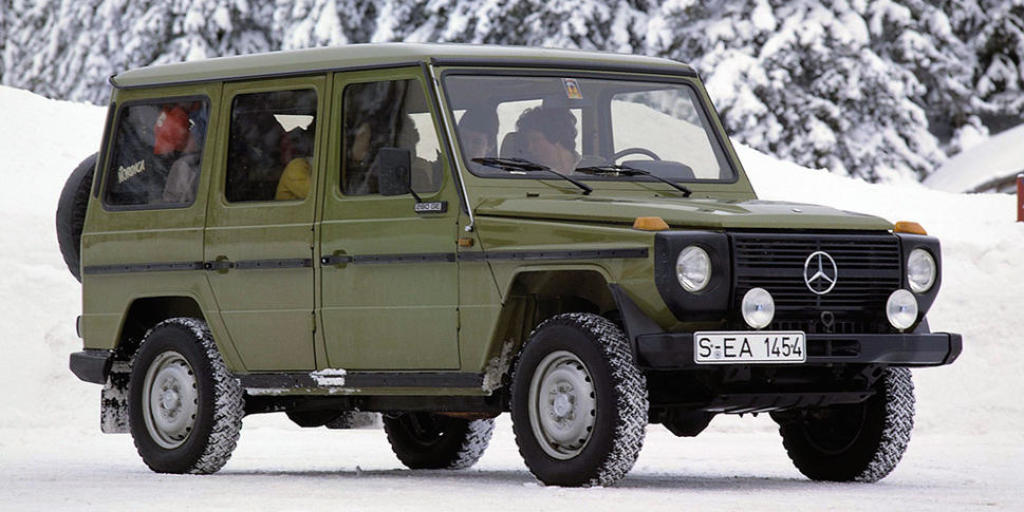 Still, the company's legacy is one of the most legendary SUVs of all time, the Mercedes-Benz G Wagen. It's iconic. It looks like a military vehicle that's been refined for the streets. Maybe because that's exactly what it is. The company cut its teeth producing heavy trucks for the military-industrial complex, notably the Raupenschlepper Ost, a fully tracked cargo carrier used by the Third Reich during World War II. A limited production, anti-tank version was also developed and produced by Steyr AG for Hitler. Both vehicles featured a 3.5 Liter V8, designed by Ferdinand Porsche himself. Another branch of Steyr-Daimler-Puch, Steyr Mannlicher manufactured arms throughout World War II and later developed the AUG, a famous assault rifle used worldwide that features a bullpup design. After World War II, the company focused on building trucks under the Steyr brand. In the late sixties, they pivoted, once again, to military applications. The first prototype of Pinzgauer High Mobility All Terrain vehicle was built by Steyr-Daimler-Puch in 1969. Designed to be supremely simple, capable, and reliable, the 4x4 and 6x6 variants have been used by many militaries the world over since, including Argentina, Austria, Bolivia, Cyprus, Lebanon, Lithuania, Malaysia, Macedonia, New Zealand, Saudi Arabia, Sweden, Switzerland, United Kingdom, Venezuela, and the United States. In the early seventies, the Shah of Iran, then a significant shareholder in Mercedes-Benz, suggested the company make an SUV with the abilities of a rugged troop mover for the civilian market. Mercedes-Benz, respecting the Pinzgauer, decided to form a partnership with Steyr to develop the Gelandewagen, German for cross-country vehicle. Mercedes Benz engineers would focus on design and testing, while Steyr would focus on production. The first drivable prototypes were finished in 1974 and MB began testing them in Germany, the Sahara Desert, and the Arctic Circle. From 1975 to 1979, a new production plant, specifically for the G, was constructed. Complete hand assembly from start to finish of all G models, both the Puch G and Mercedes Benz G Class, began in 1979 and continues to this day. In addition, military and paramilitary versions were produced for the Austrian military, as well as armies around the globe.
US Intro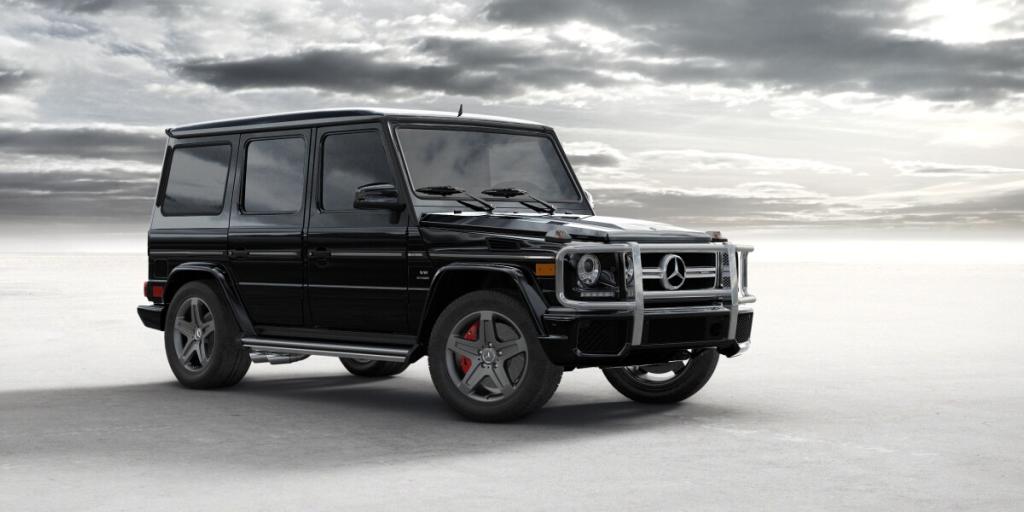 The G class didn't make its way to the US market until 2002. This version, a 463 variant, is exclusively a V8 or V12 powered luxury SUV. While more minimalist, off-road focused versions exist in other markets, the US version is every bit as capable but spends most of its time chauffeuring well-heeled owners between haunts and seldom sees a trail. That doesn't detract from the G Wagen's toughness. You'll be reminded of the military DNA everytime you lock and unlock the SUV by the distinctive sound, which sounds a bit like the cycling of a bolt-action rifle.
IFAV
In 2005, a wholly different version arrived on US soil, the Interim Fast Attack vehicle or IFAV for short. The United States Marine Corps contracted Steyr to replace their Desert Patrol Vehicles with a purpose-built G Class variant. US owners of G Wagens should thank the USMC, as Mercedes-Benz had planned to stop exporting the model to the US until this contract was signed. The IFAV is lightly armored all-terrain vehicle with a Jeep-like design that allows for the attachment of multiple small arms, like the MK 19 40mm grenade launcher. They are currently in use by Marine Expeditionary Force at Camp Pendleton, CA, Camp Lejeune, NC, and Okinawa, Japan. The 17th Force Recon battalion used them in Afghanistan and the 3rd Recon battalion used them throughout the Iraqi campaign.
6x6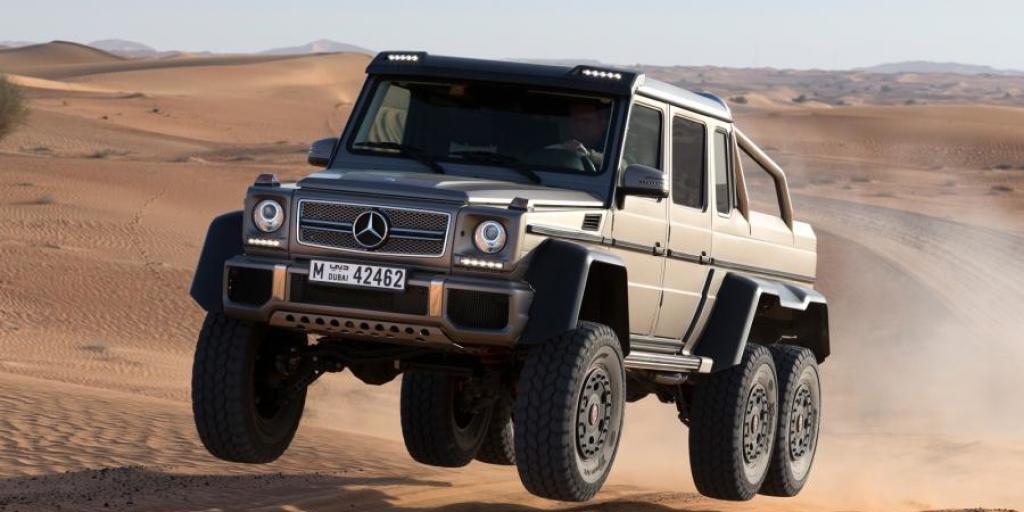 Perhaps the best example of automotive hooliganism to ever see a production, the 2014 Mercedes Benz G63 6x6 is as absurd as its title. A head honcho at MB, Axel Harries, gave Steyr the green light to use several decades worth of G Class parts to make a Frankenstein to end all Frankensteins. A 9,000 pound SUV with 6 18-inch Beadlock wheels shrouded in sticky 37-inch off-road tires. At the behest of an integrated compressor connected to 4 20 Liter air tanks, the tires can go from fully deflated road spec in just twenty seconds. Ohlin gas shocks complement the portal axles to create insane off-road stats. It can ford depths of up to 39 inches and boasts an approach angle of 50 degrees, a departure angle of 45 degrees, and a breakover angle of 50 degrees. Those are the best numbers of any production off-road vehicle. The standard 25.4-gallon fuel tank is supported by a 13.2-gallon spare tank, activated by a toggle switch, to bring total fuel capacity to 38.6 gallons. There's a total of 5 electronically locking differentials. Unlike the standard G Wagen, the lockers can be utilized with the transfer case in high, allowing the driver to reach the 100 mph full speed with all differentials locked. It's the most insane automobile I've ever seen and I suspect it will remain up there for years to come. It's not cheap, the original MSRP of over $600,000 is a lot of money. Now that the 6x6 is no longer in production, expect to pay closer to $1,000,000 to get your hands on this ubertruck!
Future Plans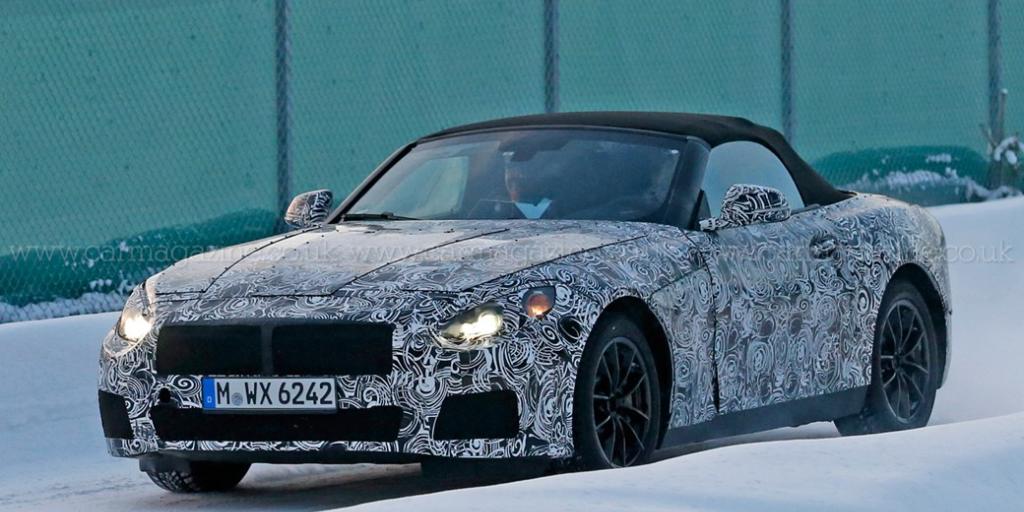 Magna Steyr has signed a contract with BMW and Toyota to help develop then manufacture the next BMW roadster and a Toyota coupe version speculated to be the next generation Supra. Additionally, the company signed a contract with Jaguar to assemble Jaguar E Pace crossovers for the European market. The E Pace is a compact SUV that features two different turbocharged inline four-cylinder Ingenium engine. The base variant generates 246 horsepower and 269 lb-ft of torque and the R-Dynamic version makes 295 horsepower and 295 lb-ft. Both are coupled to a ZF nine-speed automatic that transfers power to the All-Wheel Drive system, also available in two forms. There's a standard permanent all-wheel-drive system and an "Active Driveline" that directs torque intelligently to the front or rear axle, varying with selected drive mode and surface. The exterior follows the design language of the larger F pace and echoes the F type sports coupe. The chassis is based on the Range Rover Evoque, though it's been stretched less than an inch. Inside, you can expect a handsome, well-crafted interior that's worthy of the British badge and has all the modern niceties you'd expect.
I-Pace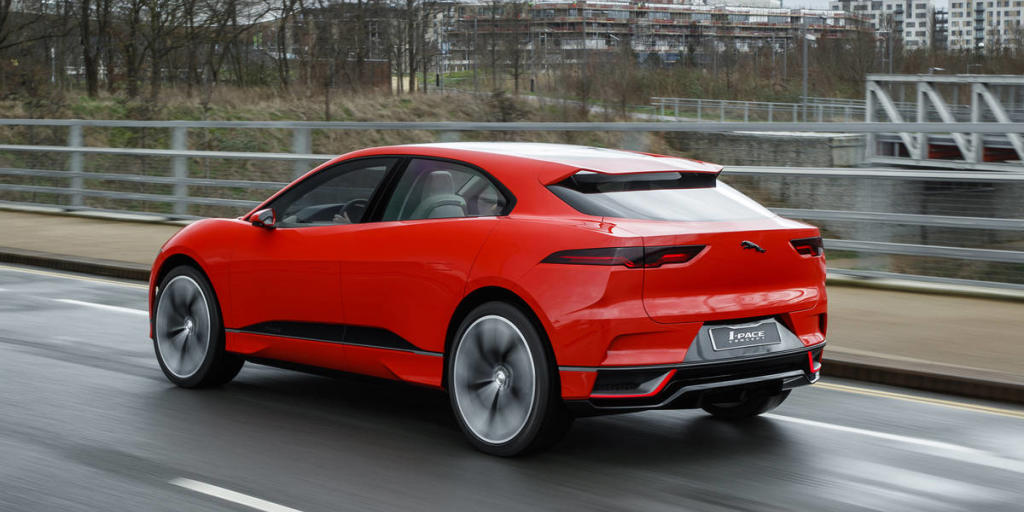 Perhaps the most technically complex project Magna Steyr has undertaken, development and production of Jaguar's I-Pace concept are confirmed. The first units are set to reach dealers in the second half of 2018. It's an all-electric crossover with its sights set on the Tesla Model X. The exterior follows the curves created in other Jaguars with more dramatic angles to enhance the I-Pace's futuristic aesthetic. Jaguar claims the model will combine sports car agility with the stability of an all-wheel-drive SUV. The range should be around 200 miles and acceleration brisk, with a 4 second zero to sixty. We can't wait to see this SUV and we can all thank the company you've now heard of, Magna Steyr, for its existence.
Useful SUV Links
---
Recommended SUV News & Reviews