The trend at this year's New York Auto Show was SUVs. After all, with them being the most popular automotive segment, manufacturers want to take full advantage of this growing marketplace.
Due to this, many manufacturers like Chevrolet are diversifying their product lines. Their thinking is by offering more packages and trends for their existing SUV line, they'll be able to meet more buyers' needs. Meanwhile, Ford is taking a different approach.
First, it announced small scale changes for its 2018 Explorer model. Instead of doing a complete overhaul, Ford added a new grille and technological components. The simplicity is important because the Explorer still remains one of the most popular SUVs available.
At the same time, Ford knew it had other models in its line that warranted dramatic changes. With this in mind, it revealed the 2018 Lincoln Navigator, and the changes Ford made to it have drawn widespread attention.
Performance
Ford applied some of its engineering prowess it did with its Ford F-150 model by constructing the 2018 Lincoln Navigator from lightweight aluminum. This change in materials results in the new Navigator being 200 pounds lighter, according to CarScoops. The change is important because it allows the SUV to achieve better fuel efficiency and more nimble handling while maintaining its durability.
To provide a great boost of power on your trips, the 2018 Navigator comes equipped with the twin-turbocharged V6 engine. This engine is capable of delivering up to 450-horsepower. To keep responsive handling and good efficiency, Ford paired the engine with its new 10-speed automatic transmission. Ford plans to introduce this transmission in more of its vehicles moving forward.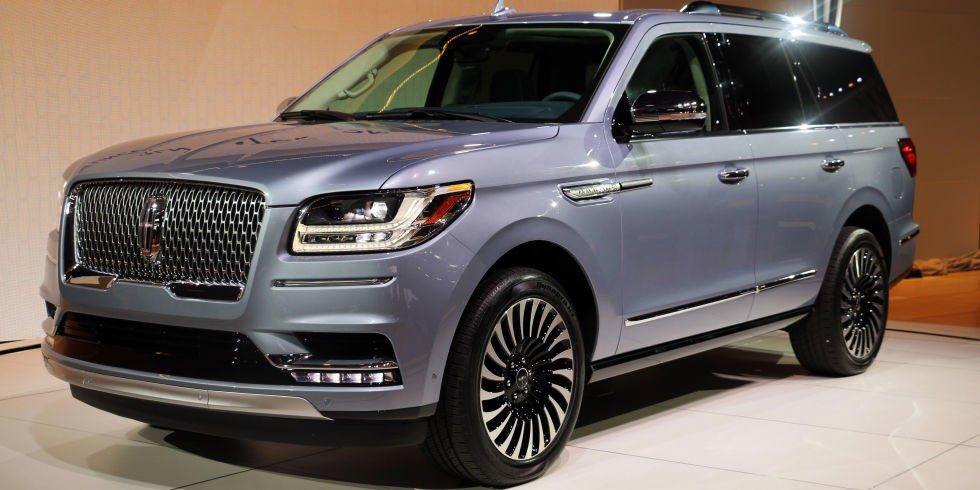 Technology
Technological features were one of the main focal points from Ford when crafting the 2018 Lincoln Navigator. The results speak for themselves as the SUV possesses exceptional capabilities. Of course, it has smartphone integration through programs like Apple CarPlay and Android Auto. Moreover, it features Ford's SYNC 3 infotainment system, where you can access directions, phone functions, music, and more through an improved voice command system.
One of the biggest draws is its WiFi hotspot. The new modem installed in the Navigator is capable of providing wireless internet connection for up to 10 devices, making it the perfect vehicle for tech-savvy families. Speaking of connection, the SUV features multiple points of charging by way of six USB ports, four 12-volt power outlets, and one 110-volt plug. This high level of connectivity makes the 2018 Lincoln Navigator the ultimate choice for tailgating, camping, and your other adventures.
Interior Design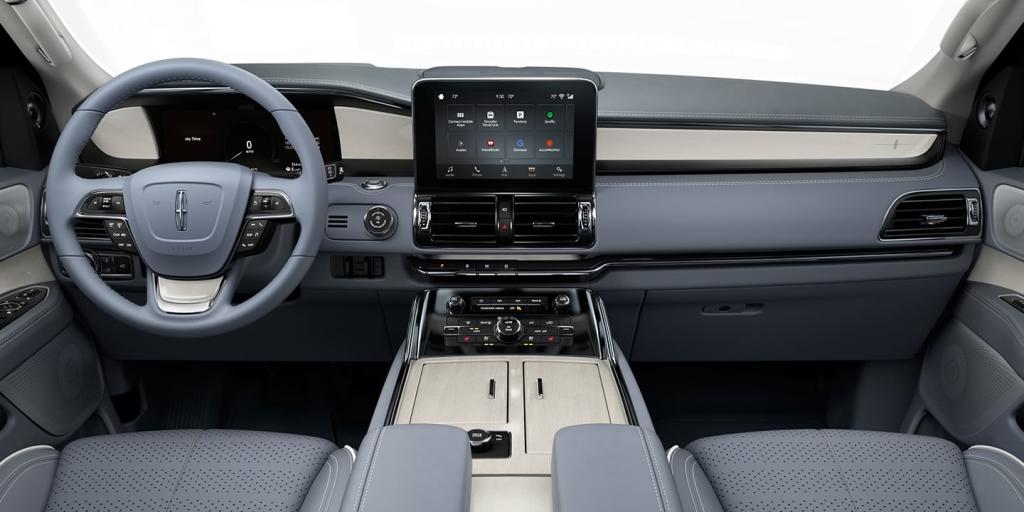 Ford redesigned the Navigator's interior. What you will discover is a mix of convenience and comfort items befitting of a luxury brand. To demonstrate, the Navigator comes with a cargo management system which makes it easier to store your items securely. One way it accomplishes this is by adding a customizable shelf behind the rear seating area, allowing you to adjust the storage area to your items.
Another way Ford is upping its game is through comfort features. The 2018 Navigator possesses front seats with cooling and heating features. Drivers and the front passenger alike have access to 30 different customized settings. This versatility gives you ample ways to remain comfortable on trips.
If you have children then you know how challenging it can be to keep them entertained on longer voyages. To make your trips calmer, Ford offers an available rear-seat entertainment system. This system consists of two 10-inch screens, where your children can enjoy movies, play games and more.
Exterior Design
When examining the exterior of the 2018 Lincoln Navigator, it might strike your eyes as being a familiar design. Your eyes are not playing tricks with you as Ford designed the new Navigator based on the styling direction of the Continental sedan according to CarScoops. What is new is the adaptable lighting system which delivers a wider beam when the SUV travels at slower speeds and narrows the beam as the vehicle's speed increases to avoid glare.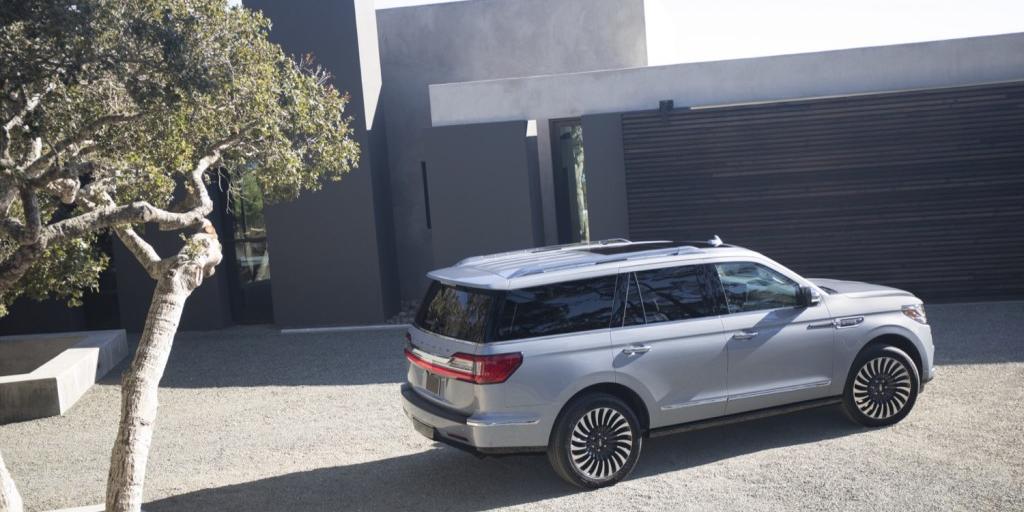 Elevating Its Competitiveness
It's transparent what Ford set out to do. With Chevrolet generating more sales in the big SUV market, Ford understood it needed to change its approach by redesigning the Lincoln Navigator. Even Kumar Galhotra, the brand's president knew a change was necessary. "While Ford was the first brand to enter the luxury big SUV segment, we didn't invest in the segment," he remarked to CBS. His comments ring true given the brand hasn't updated the Navigator in over 10 years.
The purpose of the redesign wasn't only to compete more with Chevrolet's big SUV lineup. According to Galhotra, it was to entice active families who have multiple children and much in the way of gear to transport. This isn't revolutionary thinking, as all large SUV manufacturers target the same market, but the simplicity in his statement shouldn't go unnoticed. After all, Ford designed the new Navigator to be spacious and functional. As noted previously, it has a versatile cargo management system which can help busy families customize storage on the go.
Ford hasn't revealed pricing information yet. To provide context, the 2017 Lincoln Navigator's base model starts from $63,515, so it's a safe bet the new model will be at least at that price point. In addition, other performance stats such as fuel economy numbers and the date of arrival to dealerships are unknown at this time.
Our Impressions
The revelation of the 2018 Lincoln Navigator created a buzz in the media and rightly so. This model sorely lacked a fresh look, and Ford knocked it out of the park, especially with the interior design. The power the SUV generates, while trailing behind other brands like Porsche and Land Rover, should supply enough juice for your most demanding drives. And given all the technological, comfort, and convenience features installed, the new Navigator elevates what a luxury SUV should deliver.
Useful SUV Links
---
Recommended SUV News & Reviews