Lexus is elevating what a SUV concept could look like. New pictures of their concept crossover have been revealed, they are calling it the UX. The full revelation of this model will happen at the Paris Motor Show on September 29.
Given what we can see about it, its design is nothing short of breathtaking.
This SUV has a roadster vibe to it. From its high angled front lines to its prolific wheels, it's part coupe, part Mad Max. Its crisp rear lines only enhance this beautiful work of art that will certainly appeal to the buyer who values modern design.
The other big development comes from the function in the UX's design. Instead of side view mirrors, Lexus equipped this crossover concept with cameras, illustrating Lexus's goal of creating a crossover SUV which harnesses the latest technological innovations to provide drivers with the most immersive experiences possible.
Of course, Lexus had to tease a bit with its initial photos—it only revealed a partial view of the UX. There are no pictures of the front end available as of yet. Lexus is keeping their lips sealed on it until the big reveal in Paris. So far, though, the UX's eye-catching design is garnering much attention, and rightly so.
In the meantime, Lexus has innovative SUVs you can see and experience in person. Here's a closer look at its latest SUV offerings and some of the highlights you can expect when driving them.
2016 Lexus NX—Hybrid Available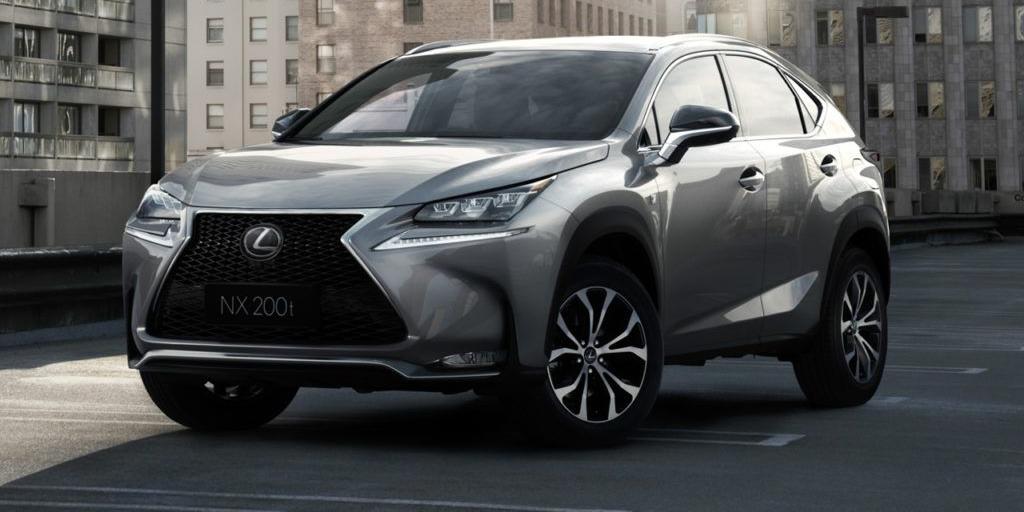 U.S. News & World Report called the NX the "best luxury compact SUV for the money." Adding credence to their claims is the NX's nimble and capable performance. Its all-wheel-drive reads road conditions to predict where you'll drive next. From there, it shifts 50 percent of its available torque to its rear wheels to provide you with exceptional efficiency on rough roads.
Furthermore, its variable driving modes feature gives you the opportunity to choose your ideal driving experience. The NX has three modes available, including Eco—to maximize fuel efficiency, Normal, and Sport, which provides a responsive feel. Overall, its agile performance and excellent capabilities make the NX an intriguing option if you are looking for a compact SUV.
2017 Lexus RX—Hybrid available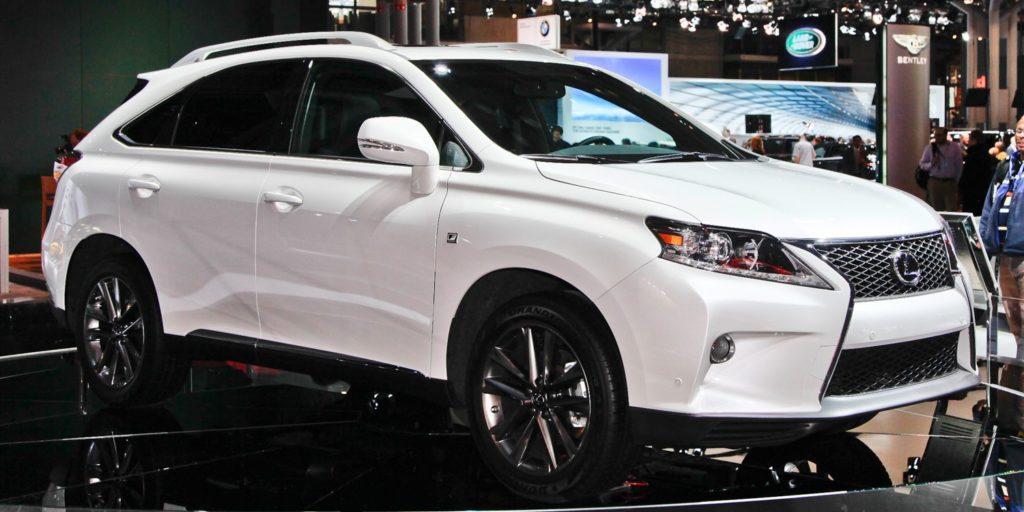 The 2017 Lexus RX almost appears as if it was chiseled from stone. Its awe-inspiring style is sure to capture the attention of envious eyes. But its style isn't the only thing that will draw attention.
Equipped with a 3.5L V6 engine, the RX generates 295 horsepower. Its power is best represented in its acceleration prowess, where it goes from 0 to 60 miles per hour in 7.7. seconds. This is impressive for an SUV. What's more, its fuel economy of 27 highway miles ensures you receive the best in performance and efficiency.
Style and performance aside, the 2017 Lexus RX has functional features that use the latest technological innovations. Its touch-free power open/close rear door uses a sensor to detect when you raise your hand. Once you do, it opens the door for you, saving you time when you need to access your vehicle. Another unique innovation is SIRI Eyes Free. This allows you to access everything on your iPhone from music to email to even sending text messages.
Overall, the 2017 Lexus RX offers the styling, performance and technological innovations that are indicative of a Lexus brand model.
2017 Lexus GX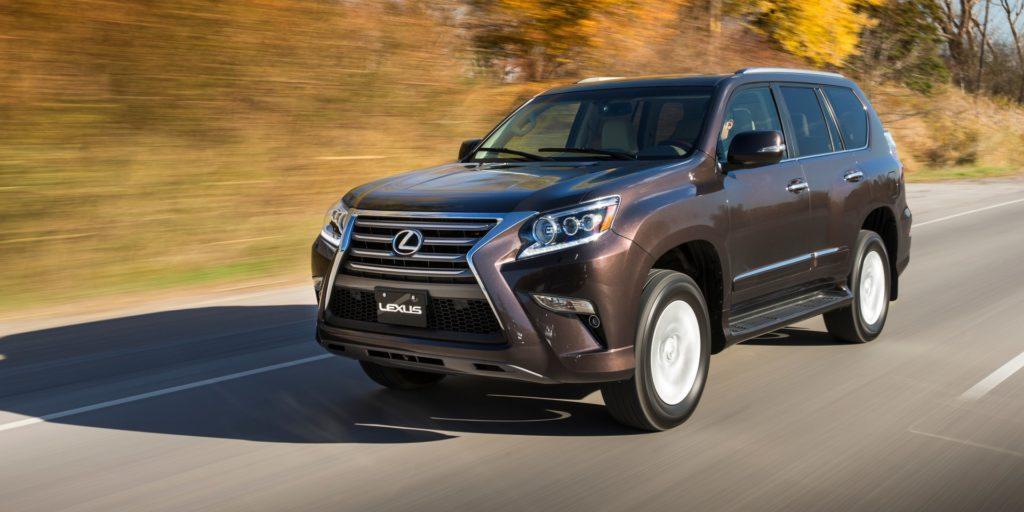 If you are ready to upgrade your SUV game then you'll find the 2017 Lexus GX to be the suitable option. Its three rows of seating allow you to house up to seven passengers comfortably.
It's also more than capable of tackling anything you demand of it. It generates 301 horsepower and has a towing capacity of 6,500 pounds. The GX also comes with electronic trailer sway control to help you receive superior handling on your tow trips.
As is the case with all Lexus models, when you step inside the GX you'll find intricate details that display the high level of craftsmanship you would expect from a luxury brand. A fitting illustration of this is the steering wheel. Not only does it come available in wood and leather trim, it has a heating feature that continually reads itself to ensure it maintains its preset temperature. Lexus goes above and beyond with the GX, resulting in an SUV that delivers luxurious quality in all areas.
2017 Lexus LX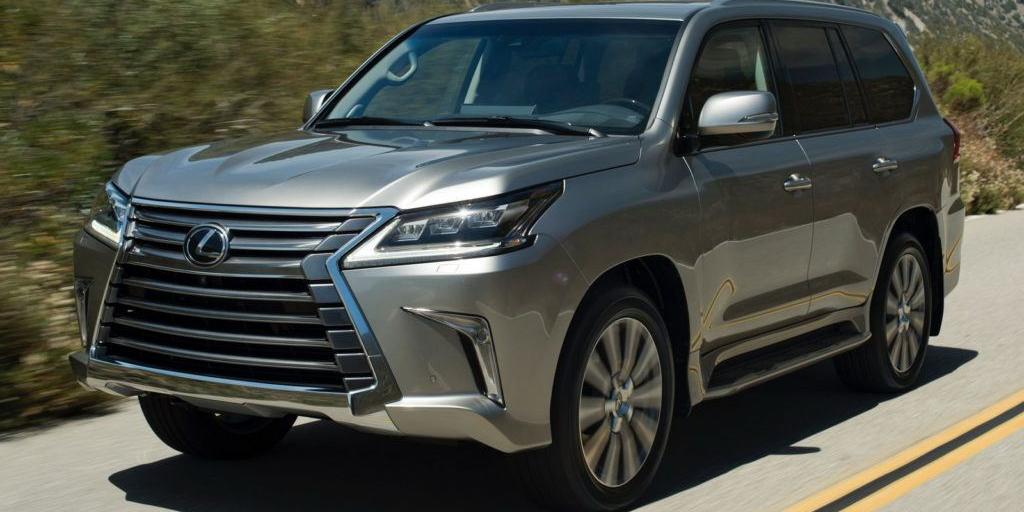 The crown jewel in Lexus's SUV line, the LX is a beast on wheels. It comes equipped with a 5.7L V8 engine that delivers an awesome 383-horsepower output. Oh, and it can also tow up to 7,000 pounds. But its power isn't the most remarkable aspect of it. It possesses five off-road driving modes to tackle everything from sand to snow. This ensures you can take the LX on your most daring adventures, and it will be more than capable of handling the varied terrains.
Lexus also equipped its LX with its most encompassing safety system. Some of the available features in this SUV include All-Speed Dynamic Radar Cruise Control, Lane Assist Technology, and intelligent high-beam headlamps. It also has available the Crawl Control with Turn Assist. This works by keeping the SUV at a steady speed as you move over the rocky terrain. The Turn Assist feature tightens the SUV's turning circle to keep you on the course. Overall, the 2017 Lexus LX achieves the highest levels of precision and performance capabilities.
Lexus continues to raise its SUV game. As its offerings attest, when you get behind the wheel of a Lexus SUV, you'll receive superior quality and amazing performance. Its commitment to delivering both doesn't seem to be waning either, given the awesome design of its concept UX model. The future continues to be bright for Lexus SUVs, as it pushes the boundaries of what these road warriors can achieve.
Useful SUV Links
---
Recommended SUV News & Reviews