Jeep has unveiled its most powerful SUV offering: the Jeep Grand Cherokee Trackhawk. This SUV takes performance capabilities to a whole new level.
It accomplished this by mimicking the offerings of the Dodge Challenger Hellcat. Most notably, it uses the same 6.2-liter V8 engine to deliver awe-inspiring power with its 707-horsepower output. This places Jeep in the driver's seat as it concerns SUV manufacturers with great power SUV.
"Jeep Grand Cherokee is now the most powerful and quickest SUV as well, with the introduction of our 707-horsepower Trackhawk," remarked Mike Manley to CNN Money. Manley is head of the Jeep brand at Fiat Chrysler Automotive.
In the Jeep family, Manley's comments rein true. However, to say it is the most powerful SUV available is discounting the capabilities of the Tesla Model X P100D. This trim of the Model X can generate up to 762-horsepower and possesses lightning fast acceleration prowess by propelling the model from 0 to 60 miles per hour in under three seconds.
Of course, FCA does make a distinction between the two. Since the Model X P100D is a crossover utility vehicle, it isn't a sports utility vehicle because it doesn't possess off-road capabilities.
That aside, the new Jeep Cherokee Trackhawk has some excellent performance features that will catch the eyes of speed enthusiasts.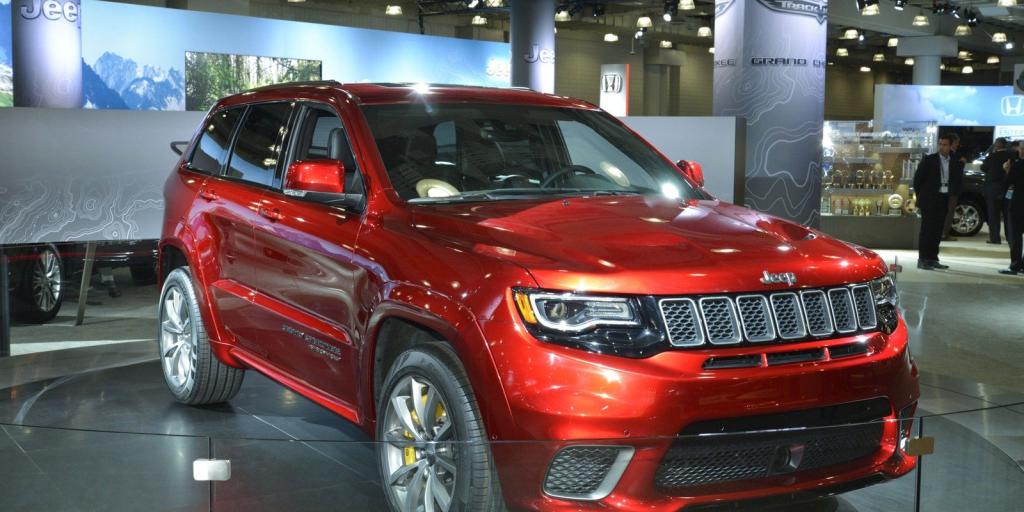 Performance
Because the high-performance engine can run hot, Jeep equipped the new Trackhawk with heat extractor vents on the hood to keep the engine and supercharger cool. Additionally, since Jeep's focus is on power capabilities, each Trackhawk model comes programmed for performance. However, the software controlling its all-wheel-drive system also possesses five driving modes such as Sport, Track, Snow, Tow, and Auto. This allows you to toggle between the varied modes to find the handling and performance you need. Lastly, the new Trackhawk offers a sports car feel by having a lower profile--one inch lower than you will find on a regular Jeep Cherokee.
Overall, the performance details leaked indicate this could be a sign of a growing trend among SUV manufacturers. As demand continues to increase for SUVs, many manufacturers will begin diversifying and creating new models like Jeep to accommodate more needs. So far, Jeep hasn't announced a price for the Trackhawk, but the smart money is it's going to be expensive given it uses the same engine as the Dodge Challenger Hellcat and that muscle car retails for $62,495. Furthermore, you can expect to see the new Trackhawk at dealerships later this year.
In the meantime, let's take a look at some of the Trackhawk's competition.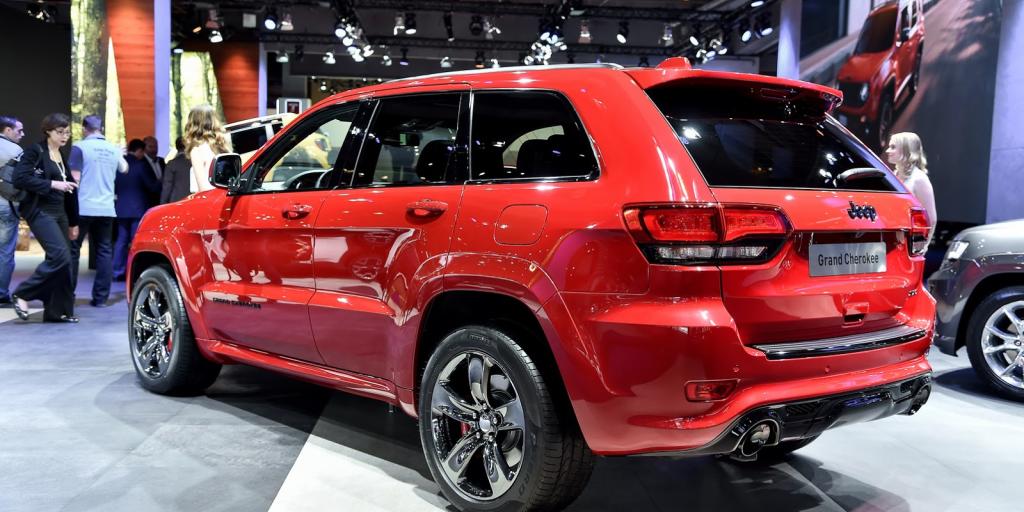 Land Rover Range Rover Sport SVR
One brand that matches up well on the performance end is Land Rover. After all, its vehicles are distinctive due to their exceptional capability offerings. On the Land Rover Range Rover Sport, you'll find features such as the Terrain Response. With this, it maximizes driveability through performance optimization when you select between modes such as General Driving, Grass/Gravel/Snow, Mud/Ruts, and Sand. You can toggle between these modes easily so your SUV can tackle the terrain with confidence.
If you plan to take your SUV on your rough adventures, having capable handling is a must. To this end, Land Rover equips their models with the All-Terrain Progress Control. This works by maintaining a steady speed when your SUV is driving over sand, gravel, snow, or asphalt. Best of all, this feature works in forward and reverse gears.
Of course, the main selling point of the Sport SVR is its power. Land Rover equipped this stylish SUV with a 5.0-liter supercharged V8 engine. This engine delivers an impressive 550-horsepower. To deliver exhilarating drives, Land Rover engineers recalibrated the engine to increase boost pressure. To complement its performance, the engine pairs with the state-of-the-art eight-speed transmission. This transmission features faster gearshifts for more responsive experiences. It also possesses stellar acceleration by propelling the vehicle from 0 to 60 miles per hour in 4.5 seconds. Overall, with the Land Rover Range Rover Sport SVR, you receive an SUV that delivers the jaw-dropping power you want and the steady handling you need when going on adventures.
Porsche Cayenne Turbo S
Porsche is a brand known for its speed. The Porsche Cayenne Turbo S more than lives up to the brand's reputation by delivering a 570-horsepower output. The SUV achieves this through its 4.8-liter, twin-turbo V8 engine. To offer the sports car performance you crave, the engine generates a high level of torque with its maximum output being 553 lb-ft between 2,500 and 4,000 RPM. To demonstrate its power capabilities, the SUV can go from 0 to 60 miles per hour in a mere 4.2 seconds--4.1 seconds if you elect for the Sport Chrono package. It also has a top track speed of 173 miles per hour.
To help the engine deliver its outstanding performance, Porsche engineers supplied it with many innovations such as twin-turbo with charge air cooling, thermal management, integrated dry-sump lubrication, and active air intake flaps. To achieve a decent fuel economy, the Cayenne Turbo S features the auto start/stop and coasting functions. These features lessen the exertion placed on the engine to help it achieve better efficiency. The result is the SUV earns up to 21 highway miles per gallon, which is impressive when you consider performance brands offer average fuel economy outputs.
Ultimately, the Porsche Cayenne Turbo S is a remarkable vehicle of precision engineering. While it cost more than some houses--it retails from $118,100--it delivers the world class performance indicative of its brand name.
Our Impressions
Power is becoming the name of the game for certain SUV brands like Jeep. The Trackhawk's foray into the SUV market should be interesting to watch as if it is able to capture the same attention to Dodge Challenger Hellcat did when it was first released, then Jeep is onto something big.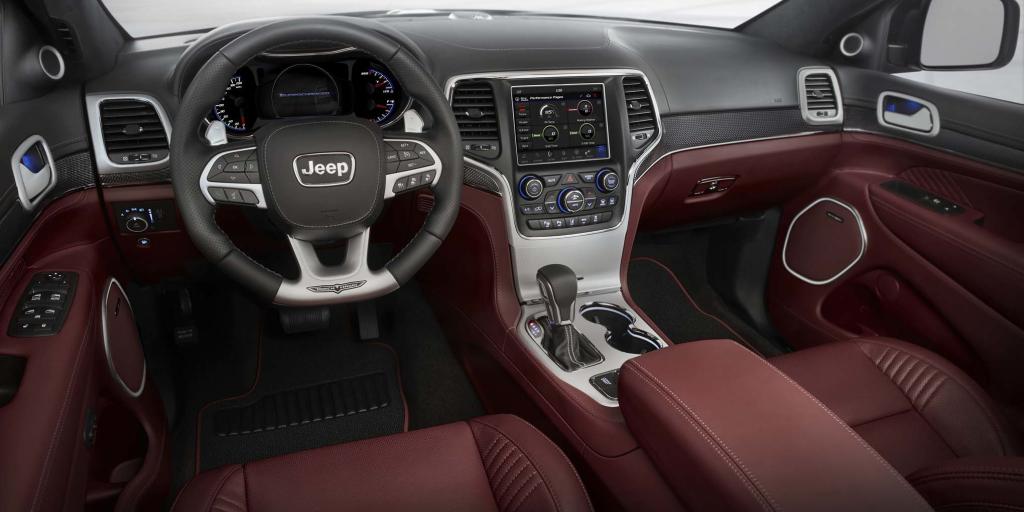 Useful SUV Links
---
Recommended SUV News & Reviews