J.D. Power takes a distinctive approach to finding out which luxury SUVs are the best: they ask those who own them. Recently, they conducted their Automotive Performance, Execution, and Layout (APEAL) study. This study uncovers what owners enjoy the most about their SUVs and notes areas where they want improvements.
To make the study more accurate, J.D. Power only surveyed owners who have had their luxury SUVs for 90 days or more. J.D. Power focused on performance and design functionality when asking owners about their vehicles. Their answers were analyzed then synthesized to form a Power Circle Rating of up to 5 circles. All models earning a spot on this list have an APEAL Power Circle Rating of at least four out of five.
2017 Audi Q7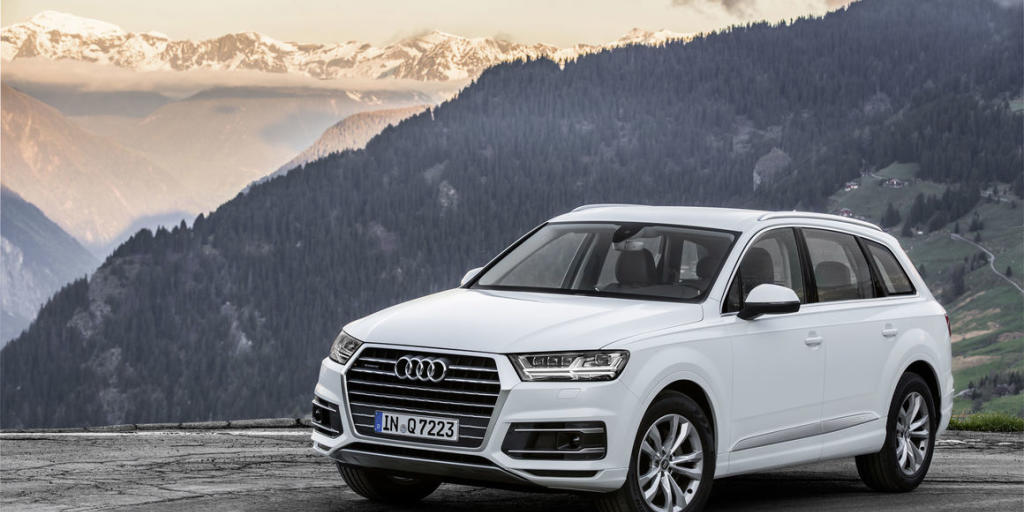 APEAL Power Circle Rating: 5 out of 5
Audi hit a home run with the redesign of the Q7! It looks as if it were chiseled from granite. This SUV possesses fierce power with its turbocharged engine options to match its captivating looks. An available 3.0-liter supercharged TFSI engine delivers a staggering 333-horsepower. The SUV comes with enough space to seat seven passengers comfortably, and all the sophistication you expect from a luxury SUV and even some that exceed expectation, like an adaptive cruise control setting that allows the Q7 to drive itself in stop-and-go traffic.
2017 BMW X5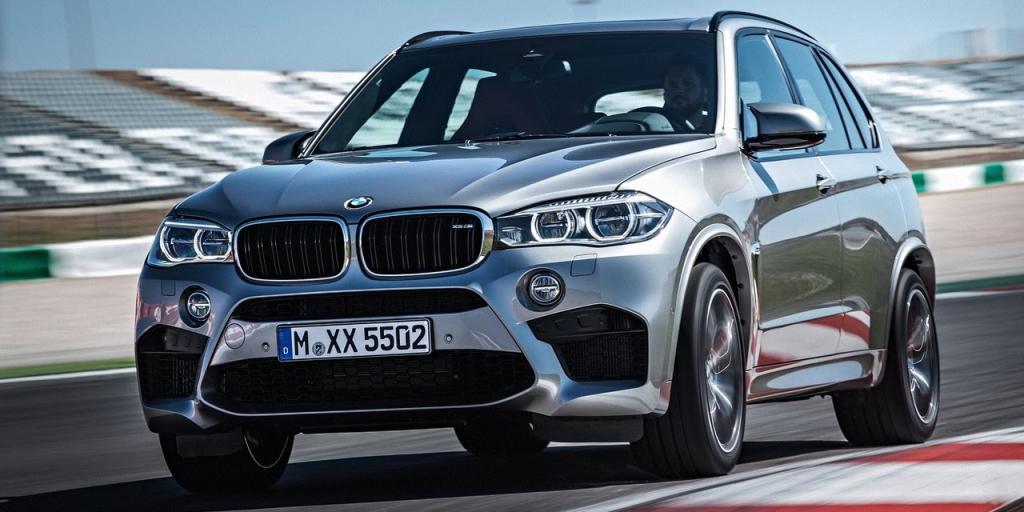 APEAL Power Circle Rating: 4 out of 5
The BMW X5 achieves a commanding profile; driving it will capture the attention of envious onlookers. Its bold look isn't the only thing going for this SUV. Depending on the trim you choose, you can seat five or seven passengers. This SUV handles your off-road adventures as well as it tackles your commutes. Few SUVs combine versatility, luxury, and capability quite like the magical X5!
2017 Cadillac Escalade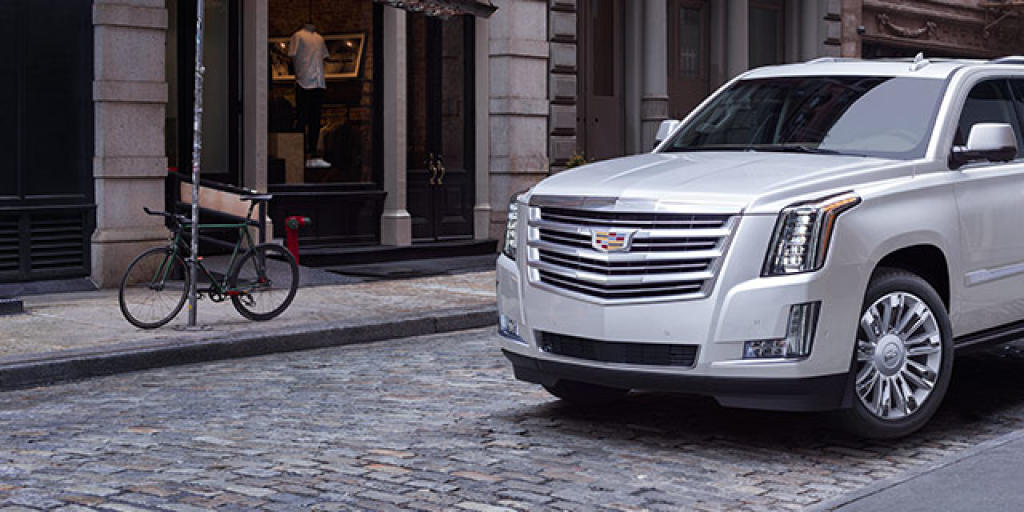 APEAL Power Circle Rating: 5 out of 5
The 2017 Cadillac Escalade exudes luxury with its bold vertical LED headlight and taillight designs. There's no mistaking this king of the road! It is also an exceptional buy. It earns top marks from both J.D. Power and Edmunds, who rated the SUV a five out five. New for this year's model is the Radiant Package. This package includes an attention-stealing grille, polished exhaust tips, and 7-split-spoke chrome 22-inch wheels. Overall, the ambitious styling and high owner satisfaction ratings are sure to delight even the most value concerned buyers.
2017 Infiniti QX80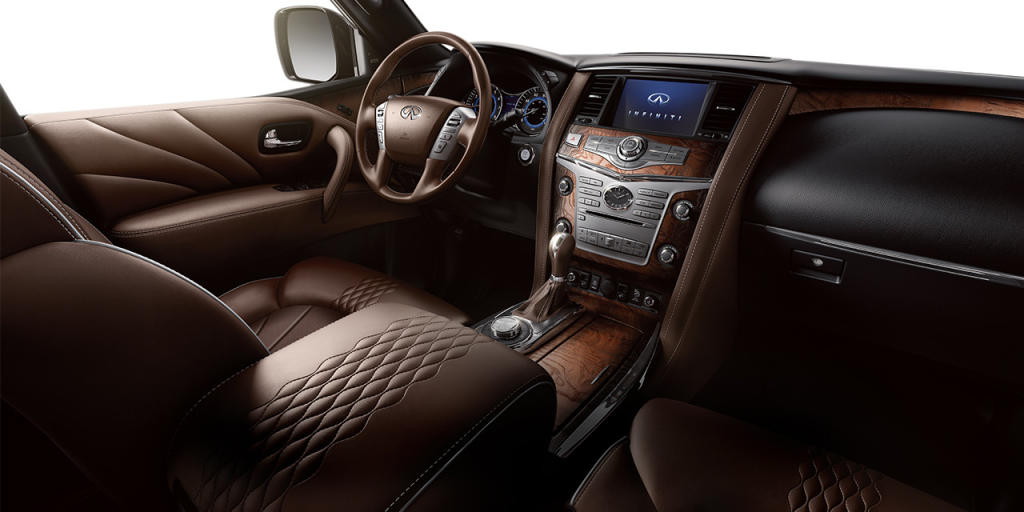 APEAL Power Circle Rating: 4 out of 5
The QX80 has a graceful silhouette, accented by luxurious touches like quilted leather appointed seating. Like many luxury models, the QX80 packs plenty of power under the hood. Even its base model features the 5.6-liter V8 engine that provides 400-horsepower delivered to the wheels by a silky smooth seven-speed automatic transmission. The QX80 also comes with a Class IV tow hitch for hauling your small trailer, boat, and other toys.
2017 Mercedes-Benz GLE-Class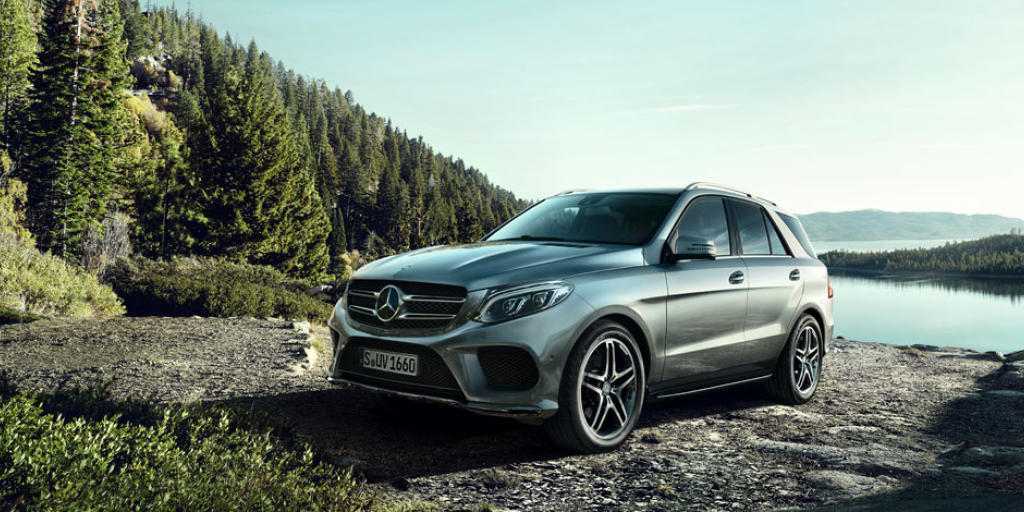 APEAL Power Circle Rating: 4 out of 5
The GLE SUV has been gracing roads for 20 years, many of them under the "ML" nomenclature. For its 2017 iteration, Mercedes-Benz elevates this SUV to a work of art. The sculpted body arches, fine detailing points, and crisp profile demonstrate superior styling. Its athletic stance aside, the SUV is loaded with useful features for owners like adaptable cargo space, advanced safety technology, and class leading infotainment system with available rear seat entertainment. It's available with several powertrains, including a Biturbo V8 and Hybrid variant. Best of all, a starting price of $52,200 makes it an affordable model on this list.
2017 Mercedes-Benz GLS-Class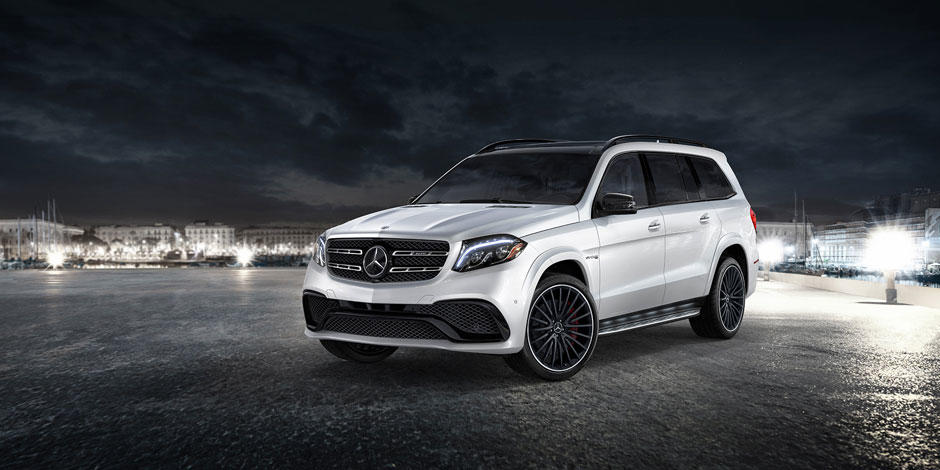 APEAL Power Circle Rating: 4 out of 5
The GLS is the ultimate family SUV. With three rows of seating, your growing family can stretch out and remain comfortable on your trips. Behind the wheel, you'll be captivated by the Intelligent Drive. This proactive system features Active Brake Assist that uses radar to help you avoid collisions. Your choice of responsive V6 or V8 Biturbo engines guarantees exhilarating drives, whether it's a trip to the store or trekking the open road on a family vacation.
2017 Porsche Cayenne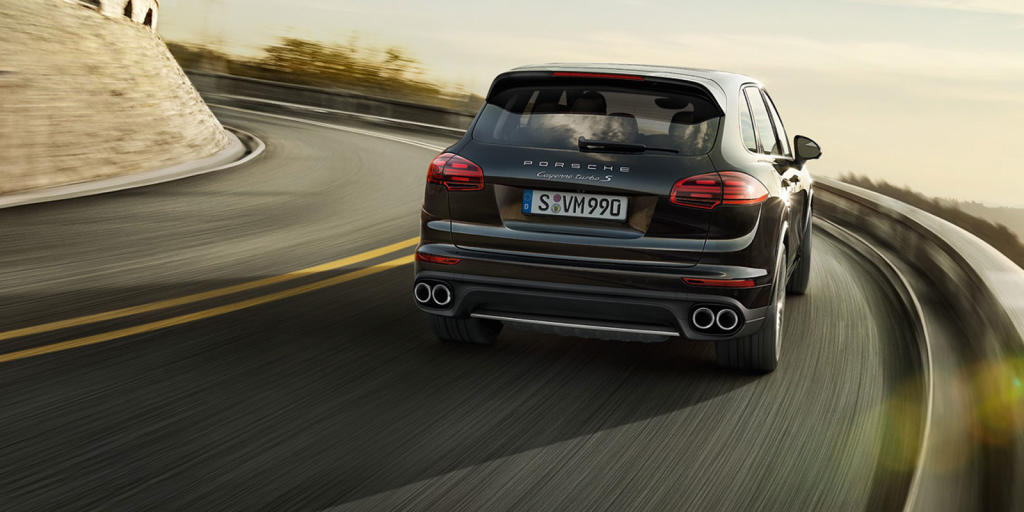 APEAL Power Circle Rating: 5 out of 5
The Porsche Cayenne is the ultimate in performance. The base model features all-wheel drive and outstanding power capabilities best represented by its 0 to 60 mph time of 7.3 seconds. When you factor in its athletic exterior design, functional interior, and outstanding handling from the Porsche Traction Management active all-wheel drive system, you have a well-rounded performer. There's a reason this SUV sits at the top of many of the industry's lists.
Our Impressions
When shopping for an SUV, gaining insight from owners is a great place to start. There's no one who will know the vehicle better than those who drive it, right? To find more owner reviews, you can visit websites like Kelley Blue Book, who breakdown ratings based on categories including durability, performance, and design.
When you read customer reviews, it's important to remember that they are subjective. With this in mind, reviews that trend towards the middle—think three stars out of five—tend to be more objective assessments of vehicles, so pay close attention to them.
In summation, these six models represent the best luxury SUVs on the market. Their owners love them, their critics adore them, and they each come with their own unique blend of performance, comfort, and style sure to satiate even those with the most discerning taste.
Useful SUV Links
---
Recommended SUV News & Reviews