The 2015 Frankfurt Motor Show is in full swing and there are plenty of exciting new and concept vehicles to see. One of the most unique crossover SUV concepts this year is the Nissan Gripz, unveiled Tuesday after much anticipation. Rumors have been swirling for months about Nissan adding another crossover SUV to its lineup, possibly one to carry the Z distinction. While many thought it would be something along the lines of a sportier Juke, the Gripz is something completely different, taking inspiration from some unlikely sources. While the Nissan Gripz is currently just a great concept vehicle, many aspects of it will surely being available on vehicles available at your local Nissan dealership in the no so distant future.
The inspiration behind the Nissan Gripz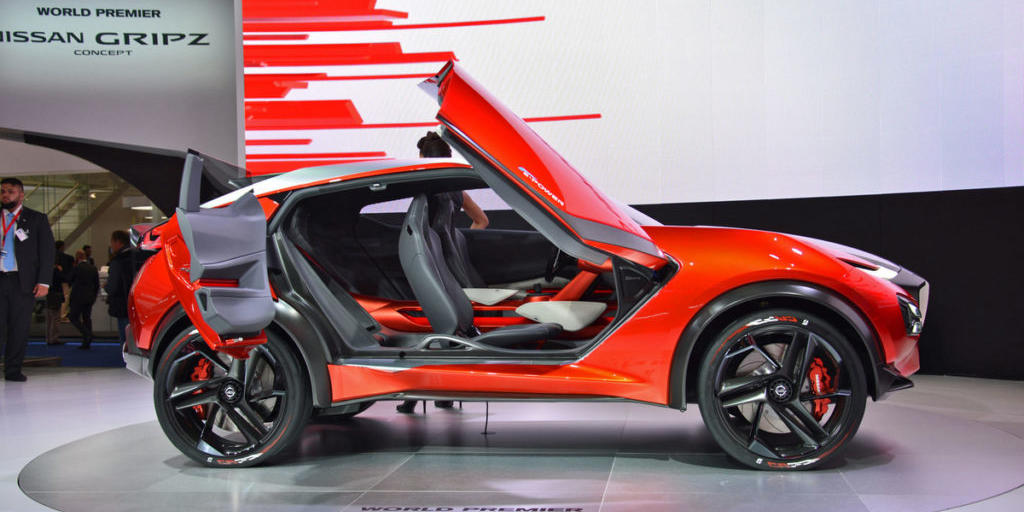 One look at the Gripz and you know it is something much more than your average crossover SUV. What makes the Gripz so different is what inspired this futuristic, family-friendly, go-nearly-anywhere SUV. The Gripz is part rally racer, part sports car, part hybrid and employs some of the same technology used to design racing bicycles. While it is hard to visualize all these parts coming together, Nissan has managed to do it and create one serious crossover SUV. The thought behind the Gripz is the evolution of the crossover SUV from a functional, family and cargo friendly vehicle to one that mixes all that with the performance and handling of a top end sports coupe. While Nissan is not the only automaker to add performance aspects to a crossover SUV, they have certainly done it in grand fashion.
What we know about the Nissan Gripz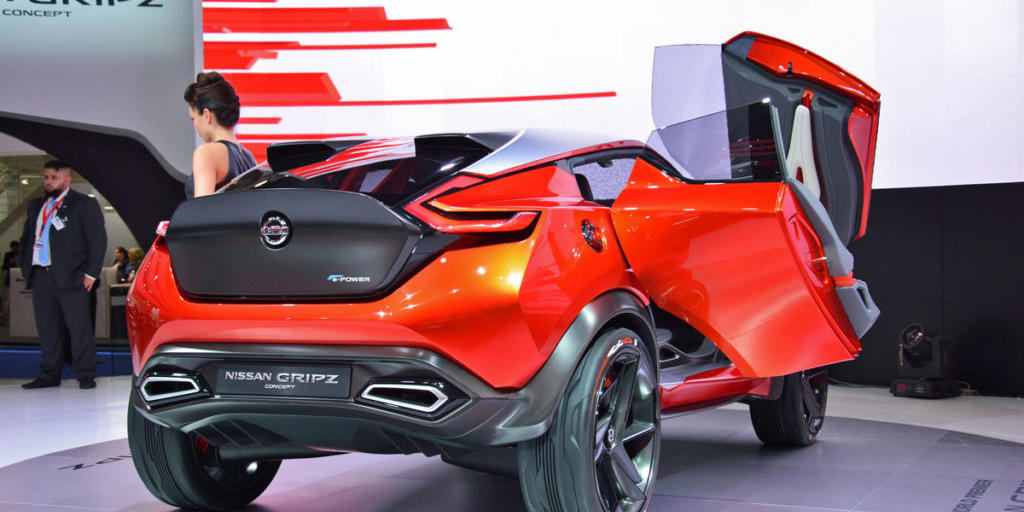 The Gripz is a hybrid crossover SUV that highlights a variety of new technology and design that Nissan will be integrating into its current production models in coming model years. The design itself is all new and features a V-Motion front end that Nissan says will be the face of all of its vehicles going forward. It will also be powered by a new lightweight hybrid powertrain that Nissan has not yet released details on. It does however have variable driving modes for EV, four-wheel-drive and a drift mode that gives it the driving feel of a rear-wheel-drive sports coupe. It also has cameras built into the headlamps to record any and all of your on- or off-road adventures that can double as security cameras when it is parked. If there is one thing that is for sure, if this is the future of the crossover SUV, their popularity is not going to slow down any time soon. While the Nissan Gripz is just a concept, it does show off some of the latest in technology and design that Nissan plans to start integrating into its production models in coming years. Nissan's lineup is already one of the most diverse ranging from the electric Leaf to the high-performance GTR and NISMO vehicles, it only makes sense that they add a unique crossover SUV to the family. While we may never see an exact duplicate of the Gripz reach production status, we do know that the innovations featured in it will be a part of all Nissan vehicles in the very near future.
Useful SUV Links
---
Recommended SUV News & Reviews