The upcoming summer months usher in warmer weather. Not only will this increase the number of vehicles on the road due to road trips and the pleasant weather prompting people to drive more, it can play a role in how your vehicle performs, most notably in fuel efficiency. Since the summer months can be some of the most expensive as it pertains to gas prices, it's important you do all you can to increase your SUV's fuel efficiency.
This is an even more important consideration when you factor in all the components working to help you. To start, when the weather is warmer, it requires less energy for your engine to warm up. In addition, oil companies create a summer blend of gasoline that possesses more energy, according to fueleconomy.gov. Both of these factors can increase your SUV's fuel efficiency.
Along with these influencers, here are some tips to help you receive more out of each tank of gas.
Limit Air Conditioning Use
This will be a difficult one to adjust to. After all, when it's hot out and your SUV has been sitting in an area cooked by the sun, you want cool air to circulate throughout the vehicle to make it comfortable for you and your passengers. However, the frequent use of your SUV's air conditioner along with weather factors such as the temperature, humidity, and sun exposure could reduce your SUV's fuel efficiency by as much as 25 percent or more, fueleconomy.gov reports.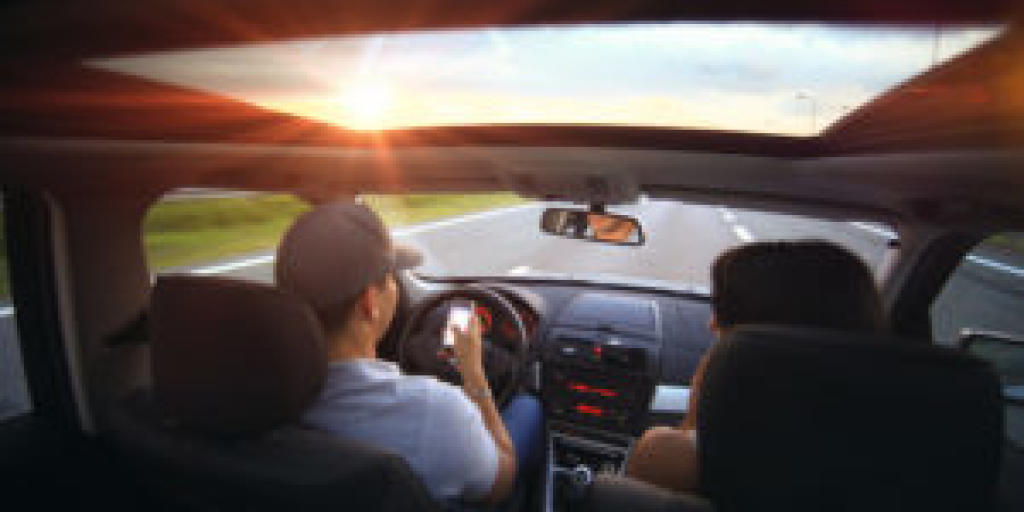 With this in mind, it's important to limit air conditioner use. Here are some tips to help you achieve this:
When you can help it, park your SUV in a garage or shaded area. This prevents the sun from making the interior of your vehicle hot, reducing your temptation to use the air conditioner.

Meanwhile, if you have to park in an area with frequent sun exposure, consider getting a windshield shade. A well-rated one is this Sun Shade found on Amazon for $14.99. It's versatile in that it covers windshields for a variety of vehicle types including SUVs. Additionally, the UV protector shields the vehicle from the sunlight, thereby preventing it from becoming an oven when you are out of the vehicle running errands or conducting work.

When you get into your vehicle, power down all the windows. Even better, if you have an SUV with a sun or moon roof, use it on sunny days on your drives requiring slower speeds. As your vehicle moves, it circulates air in and out of your SUV, making it more comfortable for you.

If you have to use the air conditioner, use it conservatively. To demonstrate, your commutes might require driving in areas where traffic congestion is high. In these instances, powering down your windows won't provide much relief if the wind conditions are unfavorable. In this event, you can alternate between using your air conditioner when driving your SUV to cool it down and having your windows open as your vehicle moves. This reduces the stress placed on the drive systems and help your SUV achieve better fuel efficiency.

Another habit to break is to power on the air conditioner when you first get into the SUV. Even when it's hot, it's important to power down the windows first to let the warm air out. By doing this first, you can cool your vehicle quicker because some of the warm air is gone. Moreover, you reduce the amount of work your air conditioner has to do since the cabin area cooled thanks to the warm air escaping.

If your SUV has climate control, consider setting it a few degrees warmer than your impulse dictates. This saves energy, keeps you cool, and help your SUV earn better fuel efficiency.
Limit How Often the Windows are Down
Having the windows down on your drives at lower speed limits won't affect your SUV's fuel economy too much. However, this changes when the vehicle operates at higher speeds, especially when on the highway. The reason for this is when you have the windows down, it increases the wind resistance your SUV faces. The more resistance it encounters, the more force it applies to move the vehicle up to and maintain a faster speed, lowering your vehicle's fuel efficiency. To counter this, you'll want to apply the opposite actions of what you would do when traveling at slower speeds which are to turn the air conditioner off and have the windows open. When traveling at faster speeds, the U.S. Department of Energy recommends having your windows up and your air conditioner on. This helps you remain comfortable and reduces the amount of energy your SUV exerts.
Have an Inspection
With summer quickly approaching, now is a great time to schedule an inspection on your SUV's air conditioner. You can have a reputable mechanic review your vehicle's climate control systems to ensure everything is operating at an optimum level. As part of this inspection, they'll check for leaks and ensure there's enough freon to keep you cool. Since you'll rely on this system much during the warmer months, having a quick inspection now gives you confidence that later you'll remain comfortable.
Other Factors to Consider
Along with remaining comfortable during the sultry weather, there are other tips you can do to ensure your SUV receives maximum fuel efficiency:
Make sure the tires possess the proper PSI levels.

Replace the air filter as directed in your vehicle owner's manual.

Refrain from using items like roof racks to store your luggage during your trips. While they might free up passenger and cargo space, they also reduce wind resistance, leading to lower fuel efficiency.

Employ smart driving behaviors such as adhering to speed limits, refraining from slamming your foot on the gas pedal from an idled position and braking steadily--when applicable.

Reduce the weight placed on your SUV by removing gear stored in your SUV when not in use.
Useful SUV Links
---
Recommended SUV News & Reviews