As the news cycle is increasingly flooded with forthcoming SUVs in an unprecedented four wheel drive arms race, it's time to take a beat to discuss a classic: the Land Rover Defender. Thankfully, it's not electric. It doesn't have air suspension, navigation, or, in some cases, even air conditioning. It won't outrun a Mustang in a drag race or even a Prius. It's slow, unrefined, and about as reliable as a used Maserati. All that is may be acceptable because of its unique British charm. Apparently, the market agrees. The value of NAS (North American Spec) Defenders has skyrocketed in recent years despite the vehicle's many shortcomings, with clean examples fetching more than a brand spanking new Range Rover. Why, you ask? Probably because it's just damn cool. However, here are some empirical reasons for the absurd appreciation.
Limited Production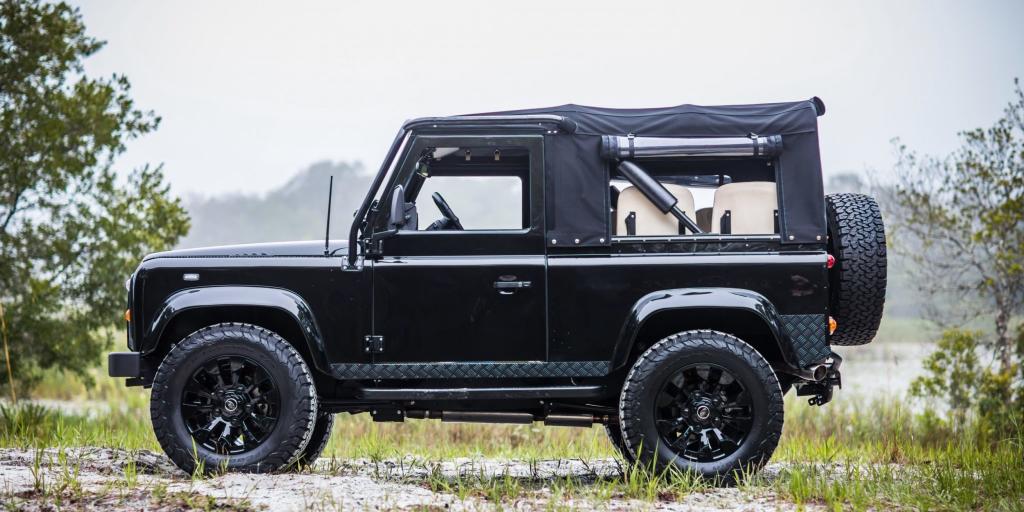 1993 marked the first year the Defender made its way to the United States despite being in production for several years. The reason for this is two fold. First, Land Rover decided to position itself as a luxury brand in the United States, focused primarily on selling their flagship model, the Range Rover. Second, the SUV required extensive modification to meet stringent standards set forth by the United States Department of Transportation. Modifications included a single reverse light, larger tail lights, factory air conditioning, and reinforcements to the frame to meet crash requirements. Just 500 Defender 110 4x4s were exported to the US in 1993, all but one were "Alpine" white. The lone black Defender was a special order for Ralph Lauren himself, which, to our knowledge, he still owns and has been spotted in Manhattan. The initial crop of Defenders were only available with a 3.9 Liter V8 mated to a five speed manual transmission despite a few additional powertrain combinations offered in other markets. In 1994, Land Rover only exported the Defender 90, a model with a 93 inch wheelbase, opposed to the Defender 110's wheelbase that actually matches its name. The shorter Defender closely matched the Jeep Wrangler's size and aimed to compete directly with the American staple. In 1996, no Defenders were exported to the US. 1997 Defenders received a 4.0 Liter V8 and a four speed automatic transmission and were only offered with the 93 inch wheelbase as well. In 1998, the United States Department of Transportation required all new vehicles to be equipped with airbags. Land Rover evaluated the low market share and decided it would be too costly to outfit Defenders with airbags and decided to halt US production. That makes just four model years and a total of roughly 7000 North American Specification Defenders legally imported to the US. In contrast, 73,858 Range Rovers were sold in 2016 alone, a figure over ten times larger than all Defender imports. Considering the last official import was some twenty years ago, the amount of Defenders still in one piece is likely somewhere in the neighborhood of 5,000 or less. As far as rare vehicles go, a clean Land Rover Defender is one of the scarcest, further contributing to the SUV's skyrocketing appreciation.

Back to Basics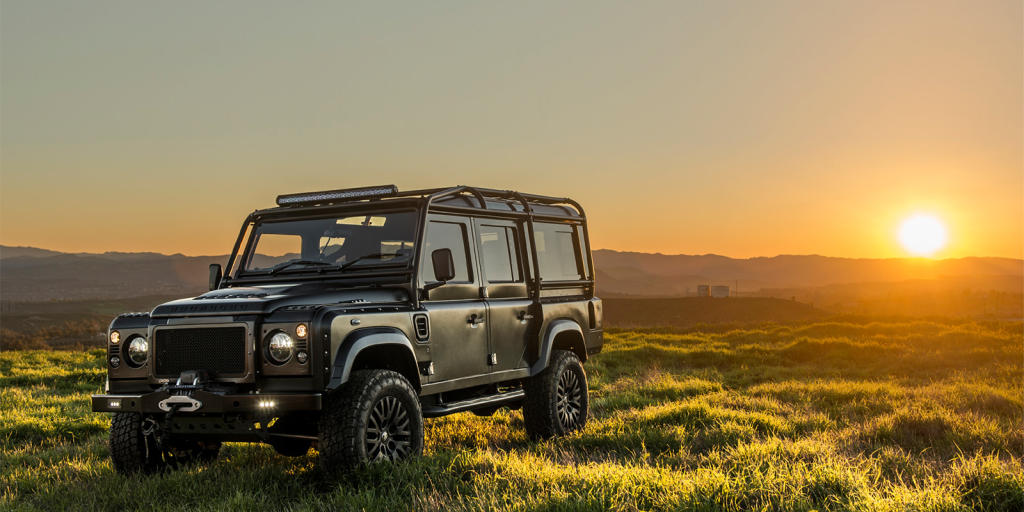 As was mentioned in the previous section, Land Rover has distinguished itself as a premium brand in the United States SUV market. In fact, many Americans probably don't realize the brand makes utility grade vehicles like work trucks, ambulances, and military vehicles that are common all over the world. For example, the US Army's 75th Ranger Regiment drives a version of the Defender, dubber the RSOV for Ranger Special Operation Vehicle. Depending on how it's outfitted, in can carry from three to seven passengers and equips both an MK19 grenade launcher and a Browning M2 .50 caliber machine gun. It's nice to know the Defender is quite literally defending your freedom! The same traits that make the Defender a useful work truck or spec ops vehicle make it a capable off-roader. It's got great ground clearance, simple suspension, and low speed transfer case. Everything you need, nothing you don't. This isn't a Range Rover with complicated pneumatic suspension and complicated electronics. It's about as basic as an SUV gets: no leather interior and not a single US defender even received anti-lock brakes. This level of minimalism contributes to the demand for a pure SUV in a market brimming with overprotective driver assistance technology, smartphone keys, and rear seat entertainment systems. Much like an air cooled 911, enthusiasts desire a vehicle that begs to be driven rather than do the driving for them.
Legal Woes
Whether it's because the Defender is simply badass or any number of reasons, mentioned or unmentioned, the simple fact that the Defender is rapidly appreciating in value. Because only a relative handful of modern vehicles have ever appreciated in value, everybody wants to get in on the action. The hysteria over Defenders has caused the value to continue to increase. So much so that the US government wanted in on the action. A few years back, some 40 Land Rover Defenders were simultaneously seized in early morning raids across the country using questionable civil asset forfeiture clauses. The Department of Homeland Security in conjunction with the NHTSA claimed the Defenders were illegally imported. A lawyer from North Carolina and Defender enthusiast, Will Hedrick, quit his job to defend defenseless Defender owners. Eventually, he won the case, claiming "they (the government) pursued this on false grounds." Recently, another controversial case involving a Defender has emerged. A US serviceman tried to bring his Defender with him when he moved from a post in Europe back to the US. The law allows Defenders over 25 years to be imported without much fuss, so long as they are in "stock" condition. The man's Defender is old enough to meet the requirement but received a diesel engine from another '91 Defender. Both the engine and the SUV are old enough to be imported individually but, since the engine swap was made, the Department of Homeland Security is holding the truck indefinitely. They did not seize it because of the precedent set by Hedrick's case, so the Land Rover is lost in legal limbo, currently racking up ten dollars a day in parking fines imposed by DHS. This case will have major implications for the future of Defender imports and we'll do our best to keep you updated on the outcome.
New Defender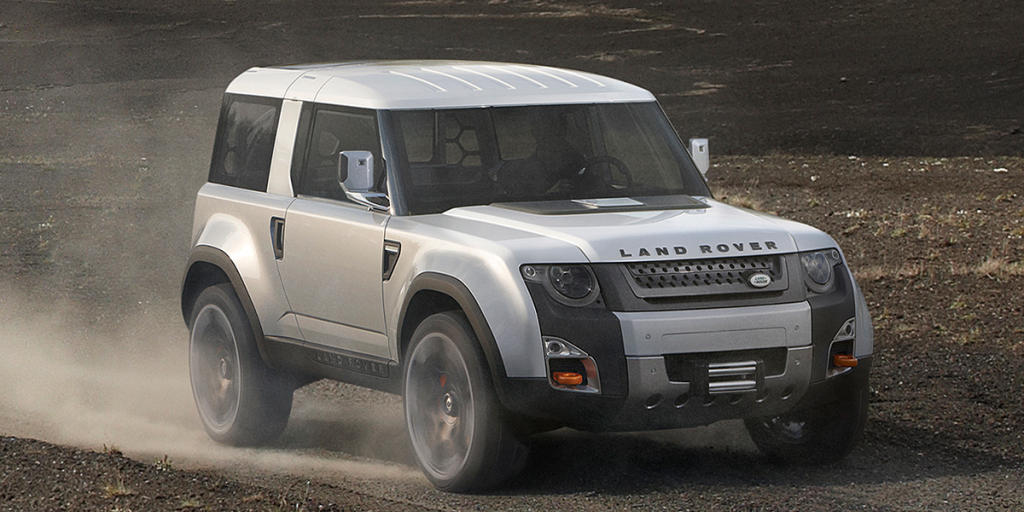 Land Rover has announced that a new Defender will see the US market in 2019. It's nothing like the DC100 concept released in 2011, which pays homage to the classic body style of the previous Defender. Some spy photos reveal a modern design, something like a short wheelbase Range Rover Sport with higher ground clearance and what appears to be tougher suspension. This design departure means the vintage Defenders will only continue to surge in value. While we're quite sure the new one will be a better SUV in nearly every way objectively, it's likely to appeal to a completely different SUV buyer than the tried and true classic. Which would you prefer? A Defender with all the modern accoutrements or the rather Spartan classic Defender? Let us know in the comments below.
Useful SUV Links
---
Recommended SUV News & Reviews