You've shared many miles and memories together, but there comes a time when you might require a new vehicle. When this happens, you'll have the option of selling your vehicle privately. Here is a look at the pros and cons of selecting this option, and how you can earn the most money.
Pros/Cons of Selling Privately
In some regards, selling your SUV privately is a better fit as you can set your price and handle your own negotiations. As you can imagine, however, this process doesn't come without its own share of headaches. Prospective buyers might try to undervalue your vehicle; if the economy in your area is on the downturn, finding the right buyer at the right price might take much more time than you want to invest in it. Most important, if you haven't paid off the loan on the SUV yet, this makes selling your SUV privately a dicey proposition at best since you would have to earn at least how much you owe the lender, which in some cases can be far more than the fair market value of your vehicle. If this applies to you, the smart option would be to refrain from selling until you have the loan paid down further. With that said, if you have the SUV paid off and are wanting to sell privately, you'll want to start by posting an ad on a website with a high amount of traffic like Autotrader. Autotrader makes it simple for you to advertise your SUV online through its website and Kelley Blue Book. Now you'll have to pay to post an ad--the cost depending on how long you want the ad to run and the available features used for promotion, but you do receive some benefits from your initial investment. First, you reach a larger audience of online buyers in your area. This could cut the amount of time it takes to sell your SUV. Two, with websites like AutoTrader, they help you promote your SUV--if you choose to pay for its promotion service. At the same time, these promotional tools won't help you if you can't write an effective ad.
Craft an Eye-Catching Ad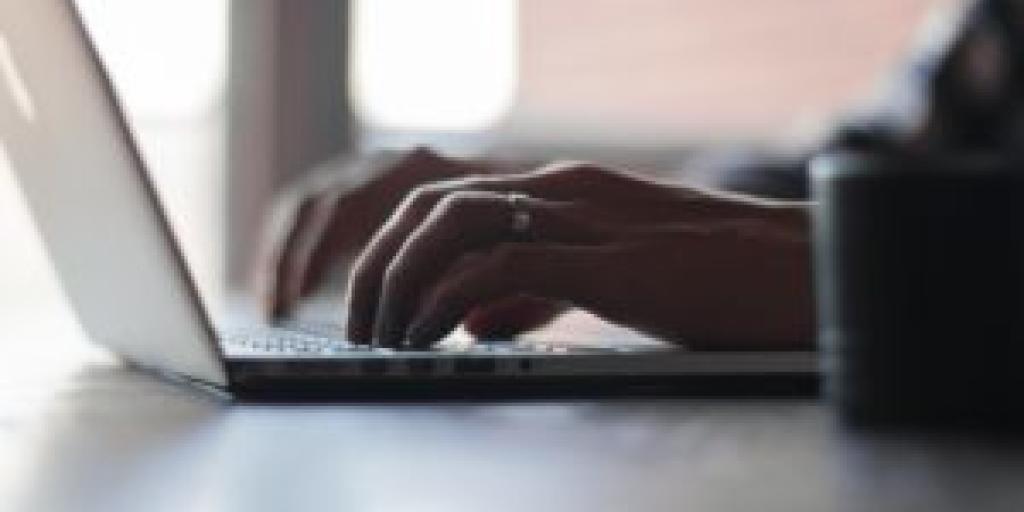 Think of writing an ad with the buyer's perspective in mind. You want to attract as many eyes as possible, so it's important to add plenty of detail surrounding your SUV. This includes its year, make, model, and don't forget trim. If it has a premium sound system or accident avoidance safety features, be sure to highlight them. Along with all the features of your SUV, provide details surrounding how you maintained it. A good example of this would be, "The Chevrolet Equinox received maintenance at scheduled intervals as outlined in owner's manual. I am happy to supply all documentation illustrating this." In the event, there's work your SUV requires you'll want to disclose this now as well. On the surface, this might seem like a detail that will turn buyers off your model. However, place yourself in a buyer's mindset. They know there might be some work involved when buying a pre-owned vehicle and by you taking the time to disclose this information, you convey you are being transparent about your SUV's condition. This builds trust, which is a perfect catalyst for closing the deal. As part of selling your car, you shouldn't forget to disclose why you are selling. Why is a word that weighs heavily on the minds of used SUV buyers, so it's important to include this detail to calm any concerns they might have. Lastly, you'll want to disclose the acceptable payment methods. Furthermore, if there is a form of payment you don't want to take (personal checks or foreign money orders) now is the time to inform the buyer of this. Crafting an effective ad gives the buyer all the information they need. Now that we touched on what to write, let's move on to the other most important factor: pictures.
Take Accurate Pictures
When you post pictures of your SUV, you want to give the buyer the perspective of what it would be like to walk up, step inside and drive your vehicle. To accomplish this, make sure to give your SUV a good wash and wax and vacuum, as well as a to touch up the interior. Next, find an area with enough lighting to take a plenty of pictures. Also make sure the photos are in focus before moving on, this is something even pro photographers must double check! You should have an exterior shot that includes the side profile of the SUV, a rear picture of the model (make sure to cover or blur out your license if you'd like to remain private), an interior shot from the driver's seat showing the interior design that is not underexposed (too dark) and one of the cargo and passenger area to give buyers an idea of the space and functionality your SUV possesses. No one has ever complained about too many photos, so when in doubt, post too many vs too few. Once you have given a good visual depiction of your SUV, it's time to move on to pricing.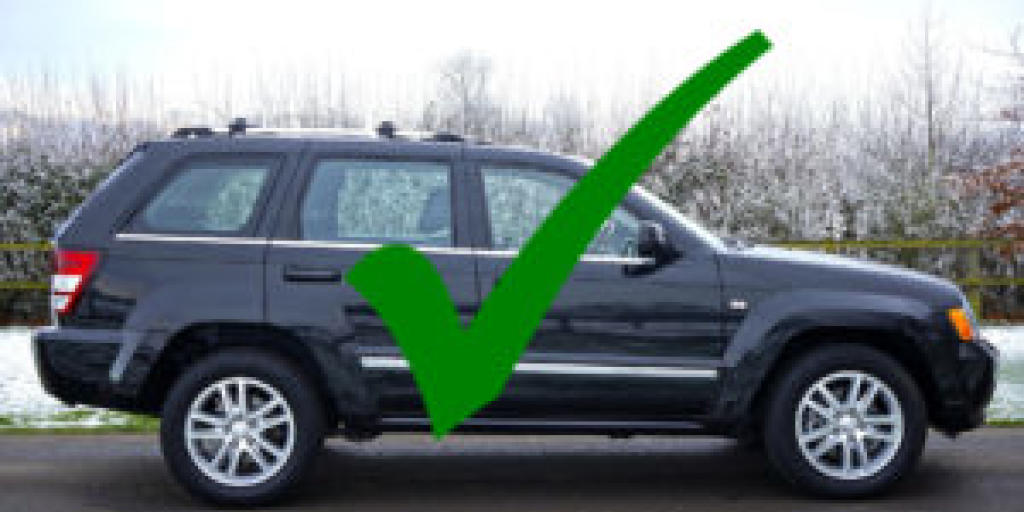 Set a Fair Price
There's nothing more off-putting than coming across an ad where the seller requests far more money than the vehicle is worth. While you want to maximize your savings, you want to do it wisely. There are many savvy buyers out there and they can spot a fraud quickly. To prevent this from happening to you, you can use a tool like Kelley Blue Book to help you learn how much your vehicle is worth when selling privately. After entering your vehicle's information, it's important to make an accurate assessment of its condition. Unless it's in the same condition it was in when it left the showroom, then it won't qualify as excellent condition. If you have taken good care of your SUV and there aren't any noticeable signs of damage to its body or interior then it's in very good condition whereas if it runs well but has some damage (stains to the carpet, a ding to the body) then it's in good condition. Fair condition is for vehicles requiring mechanical service or possesses extensive body damage. Once you find the value of your vehicle on Kelley Blue Book, you can set your price based on that information. Ultimately, these three areas of focus help you craft an ad that's appealing and authentic and thereby getting you the most cash out of your used SUV.
Snap a photo, sell your car!
Take a picture of your car or enter your plate number, and Blinker will instantly pull up every detail about it – including estimated value.
With award-winning technology, Blinker makes it easy to sell your car yourself.
With no fees and no middlemen
, you could earn thousands more versus trade-in.
Sell with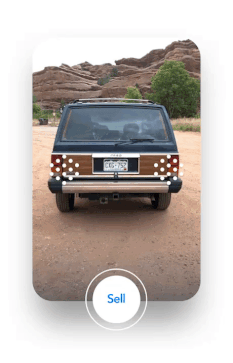 Useful SUV Links
---
Recommended SUV News & Reviews