SUVs are available in a variety of sizes and prices ranging from small crossovers to giants based on pickup trucks. The midsized models usually provide a perfect balance of space, power, and fuel economy. Smaller SUVs are cheaper and offer better fuel economy but they also have less cargo and passenger space. They also cannot tow as much.
The larger models give you more room and better towing capacity, but aren't as maneuverable, offer poor mileage, and have a higher cost of ownership.
Why Buy an SUV?
SUVs appeal to different types of drivers. They offer versatile space to carry cargo, higher driving positions, towing capacity and three rows of seating for 7-8 people. With 4WD or AWD systems, they also offer additional traction when in slippery conditions and can tackle off-road terrain quite well. But since they are taller, SUVs aren't as nimble as other cars and have a propensity to roll over easily in emergency maneuvers. Their higher profile and added weight compromise the fuel economy too.
When it comes to powertrain choices, you usually have the 4-cylinder engines of smaller SUVs as well as the V8s which come in the largest class of SUVs. There are some large and midsized models too which come with diesel powertrains.
Three-row SUVs are salient alternatives for minivans since they can seat as many as 8 people. But some SUVs come with cramped third-row seats which will never be able to accommodate adults. If you're going to be transporting more than 5 people regularly, make sure you check out the third row before buying.
Types of SUVs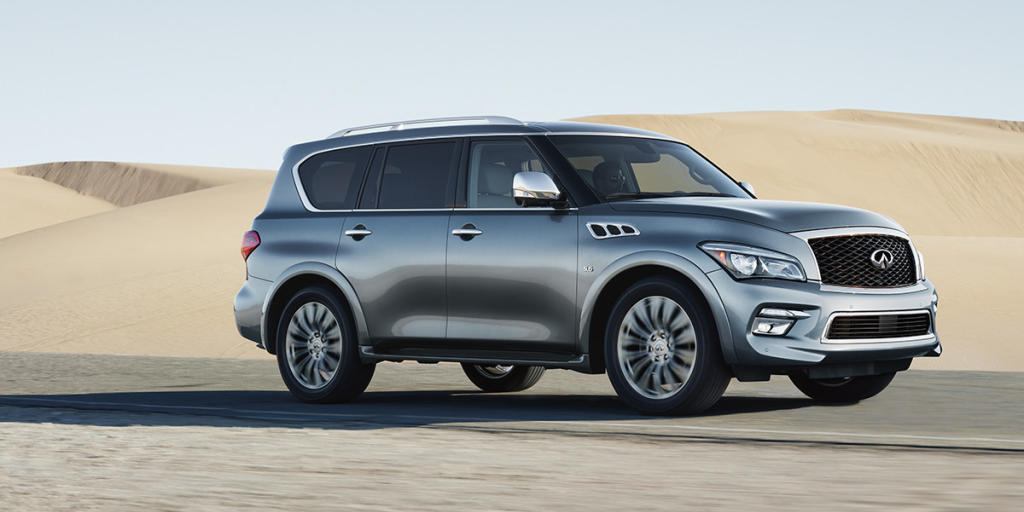 There are a couple of basic types of SUVs out there in truck-based and car-based. Truck-based SUVs use a body on frame design, while car-based SUVs generally utilize unibody construction.
Truck-based SUVs are hard to find nowadays since the market is shifting to crossovers. They usually offer more towing capacity and cargo space as compared to other similar cars. When equipped with 4WD, they can tackle off-road terrain too and withstand floods and hurricanes, which we know all too well with Harvey and Irma so recent. Their rugged design makes them tougher than their car-based counterparts.
But handling can be a little cumbersome and the ride unsettled and bouncy. Most of these SUVs use live rear axles like pickup trucks. Some also come with independent rear suspensions which offer refined rides and better handling characteristics. Overall, they don't have the pleasant road manners we've come to expect from crossovers.
As for car-based SUVs, they have unibody constructions where both the body and frame are bonded into a single unit. They have independent suspensions which help provide better ride comfort and handling as compared to truck-based models. They come with AWD and can handle mild off-road situations but will not be able to handle steep inclines, loose sand, deep water, high rocks, etc. Their towing capacity is pretty limited, too. The tradeoff is better performance in everyday driving.
Features to Consider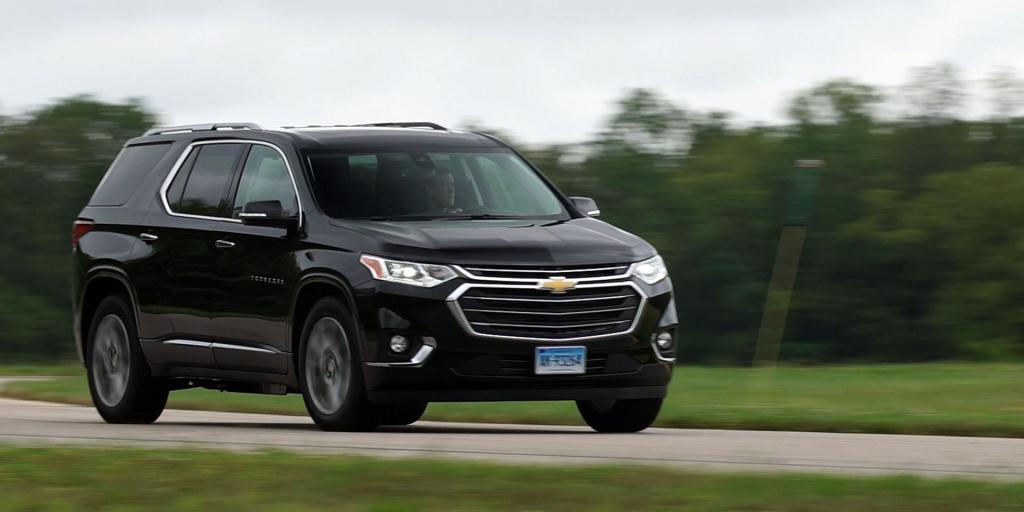 Small SUVs usually have 4-cylinder engines, sometimes with a turbocharger. While a lot of these small SUVs are quick, some offer poor performance, particularly when climbing hills or when fully loaded. Midsized SUVs typically come with V6 engines that typically provide a decent balance of fuel economy and power. There are some large and midsized models which come with V8s too that can deliver powerful acceleration and are better for towing something heavy. But the additional cylinders have a negative effect on fuel consumption.
Manual transmissions are rare when it comes to SUVs although they can be found in some of the smaller models. Most auto transmissions also have a manual mode which offers similar functionality as regular manual transmissions while removing the need to press the clutch.
All SUVs come with either AWD, 4WD, or 2WD. Most truck-based SUVs come with rear-wheel drive whereas crossovers are mostly front wheel drive. AWD or 4WD provide power to all the wheels but aren't the same. AWD models stay engaged and distribute power to all wheels intelligently. 4WD includes low-range gearing that is great for tackling off-road terrains, like rocks or steep descents. AWD is fantastic for adverse weather and moderate off-roading.
You will get more towing capacity from a truck-based SUV than any other, apart from pickup trucks. Some of the bigger models can tow as much as 9,100 pounds, the weight of small mobile homes or large boats. Car-based SUVs don't usually tow too much although there are some powerful ones which can tow up to 5,000 pounds, probably enough to pull The Klump family around. Make sure you check the towing capacity so you know you're getting a vehicle that suits your towing needs.
Most SUVs look like they're ready to tackle the wild but if you are serious about going off-roading then you'll need to get an SUV which has been equipped and designed for such a purpose. Proper off-road SUVs come with 4WD systems that have low range, skid plates, and high ground clearance. Popular models include the Toyota 4Runner, Cherokee Trailhawk, and Land Rovers.
Most SUVs come with wide doors and sufficient head clearance which makes it easier to enter and exit them. But since their clearance is higher than cars', it can be difficult for short people or children to get into them. Third-row seats are very difficult to access in some SUVs. If you think you're going to be using the third row a lot then make sure you get a model that has wide rear doors.
Any SUV can carry five people with ease. Some full-sized and midsized SUVs come with third rows which increases their capacity to 7 or 8. But these seats are usually tight and can only fit children. Plus, a lot of the three-row SUVs offer very little in terms of cargo space whenever the third-row seats are being used. Most can fold flat into the rear cargo floor when they aren't being used which increases the luggage space.
The versatile seating configurations on the menu in SUVs mean all of the space behind the front seats could be used to store cargo. This is done because the other seats are removable or can be folded flat. SUVs have higher cargo floors than minivans which can make it a little difficult to load heavy objects.
Whether you're buying a new SUV or a used SUV, it's pivotal for you to conduct proper research and keep all of the features in mind so that you choose the right model. Don't forget to follow this up with sound negotiation techniques!
Useful SUV Links
---
Recommended SUV News & Reviews