Since becoming part of the Honda family in 1997, the CR-V has been
America's best-selling SUV
, according to the
Detroit Free Press,
with over 4 million units sold since its initial release
.
With a firm advantage of over competitors like the Chevrolet Equinox, Ford Escape, and the Subaru Forester, Honda elevated its 2017 CR-V model in bold fashion. This past week in Detroit, Honda revealed its new Honda CR-V model. "This new CR-V raises the bar in every way, delivering more performance, space, and greater content," expounded senior vice president of Honda, Jeff Conrad.
Design
Details of its new body design include it's 1.5 inches longer than it's 2016 model, possesses more ground clearance and a larger wheelbase by 1.6 inches. Furthermore, Honda used many design inspirations from its 2016 Honda Civic model when making the new CR-V. To keep its allure high with its growing audience, the new SUV possesses crisp body lines, a flowing front end accented by its bold grille placement and an aerodynamic side profile. Altogether, the 2017 Honda CR-V promotes a sporty look which is sure to make people take notice.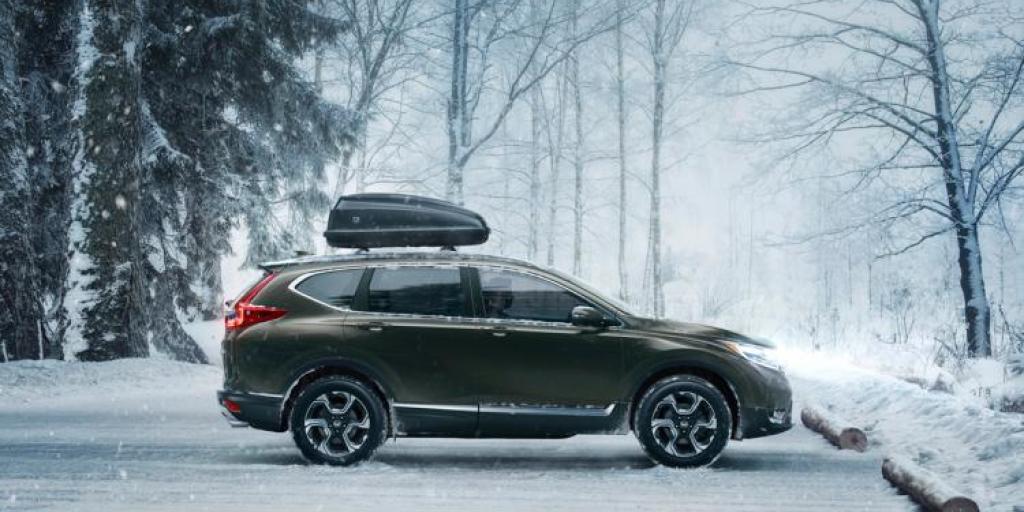 Interior
Honda upgraded the interior of the CR-V to give customers access to some of the best innovative features available. The seven-inch touchscreen is a needed upgrade for this compact SUV, as many manufacturers like Chevrolet are offering this standard on their models. The new audio display features Apple CarPlay and Android Auto capabilities. Of course, if you prefer to go old school with your audio controls, Honda took your considerations to heart, as the CR-V comes with a volume knob. Along with the touchscreen, the CR-V's larger and wider body delivers more interior space, evidenced by the two extra inches of legroom in the rear seating area. Functionality can make or break an SUV in the buyers' minds. Honda supplied many available features on the CR-V to help broaden its appeal. To demonstrate, the hands-free liftgate gives you the option to close or open the tailgate with a foot-activated sensor.
Performance
The new body and chassis of the 2017 Honda CR-V promote agile handling. To add excitement to your drives, the SUV comes with one of two engine choices. The standard offering is the 1.5-liter direct injected four-cylinder engine. This engine delivers a best-in-class fuel economy while achieving better power than previous CR-V engines. You can also choose the LX trim that features the 2.4-liter engine, as this bad boy delivers 184 horsepower. To provide some comparison, this engine delivers more horsepower than you would find on the Toyota RAV4 LE (176-horsepower), Subaru Outback 2.5i (175-horsepower) and the Kia Sportage LX (182-horsepower).
Safety
One of the keys to the CR-V's continued success concerns its exceptional safety performance and ratings. The 2016 Honda CR-V earned a five-star overall safety rating with the National Highway Traffic Administration; it also received the IIHS Top Safety Pick+ award—the highest distinction IIHS bestows on SUVs. Much of the reason for its high safety ratings pertains to the myriad of accident avoidance technologies Honda equips in the SUV. Features like the Lane Keeping Assist System and Collision Mitigation Braking will continue to be available on select 2017 Honda CR-V models. These features, along with Honda's excellent engineering and safety equipment, makes the new CR-V a confident bet for families.
Comparing Previous Models to Its Competitors
An effective way to see how the CR-V has separated itself from the pack is to chart its offerings relative to other models in its class. While the price of the 2017 Honda CR-V is unknown at this time, its previous year's model starts at $23,745, placing it close to the average end of the spectrum for compact SUVs. However, as you begin to dive into all the benefits the Honda CR-V offers, you'll notice how much value the SUV delivers. For starters, it delivers excellent fuel efficiency, something the 2017 Honda CR-V will continue to do. The 2016 model earned a combined 29 mpg, making it more efficient than some of its compact counterparts like the Subaru Crosstrek 2.0i PZEV. Another consideration that weighs heavily on prospective SUV buyers' minds is interior space. The 2016 Honda CR-V houses 70.9 cubic feet of cargo room—with the seats folded—and a trunk space of 37.2 cubic feet. This gives the CR-V an edge over the Subaru Outback 2.5i (35.50 cubic feet), the Ford Escape (34.30 cubic feet) and the Mazda CX-5 Sport (34.10 cubic feet). Though specifications for the 2017 Honda CR-V model haven't been released yet, the larger wheelbase creates more interior space, so it isn't far-fetched to assume Honda will offer generous cargo room and trunk space on its newest model.
Release Details
So far, Honda has yet to reveal the price of the 2017 Honda CR-V. To meet the compact SUV's growing demand, Honda invested $52 million in upgrading its Greensburg, Indiana, plant to make the new model. According to Honda, it will reveal the SUV's price as its December release approaches.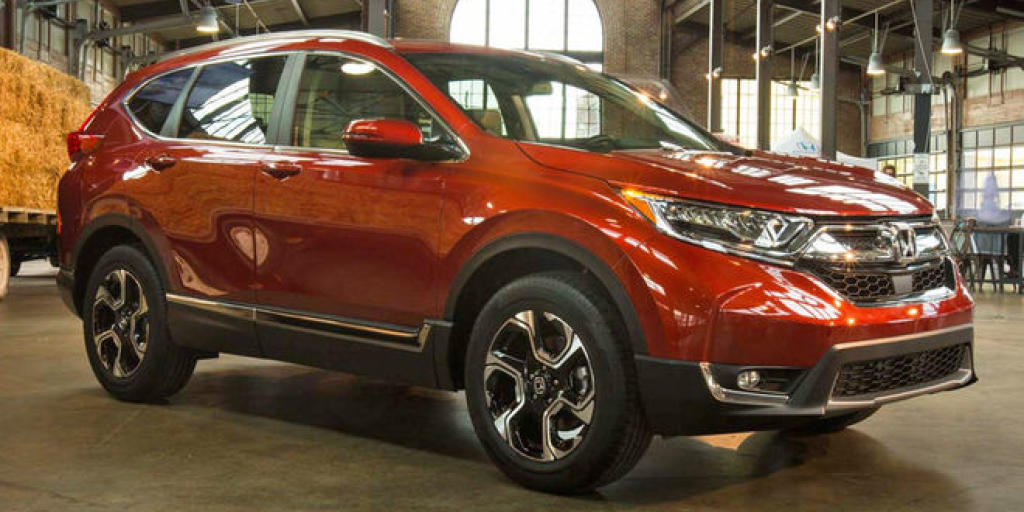 Our Take
Honda understands to continue to dominate the surging compact SUV market, they have to elevate the newer CR-V models. So far, they've done an exceptional job, as they are on pace to possibly make the Honda CR-V the top-selling car or truck in Honda's lineup by as early as next year, according to the
Detroit Free Press.
By developing a sportier design, agile handling and upgrading technological features, Honda is on the right track to continue to grow the CR-V's appeal. Making it an even smarter choice is the fact Honda is a brand known for its durability. This, coupled with factors such as the SUV's outstanding safety ratings, better than average fuel economy and sharp styling will help it stay at the front of a market that continues to grow.
Useful SUV Links
---
Recommended SUV News & Reviews