Ford Bronco enthusiasts woke up to some amazing news on Monday morning:  Ford will bring back the Bronco, one of the most beloved SUVs in the manufacturer's history. News of this came by way of Bill Johnson, chairman of the UAW local 900, where he spoke to the
Detroit Free Press
about Ford doing the production of the new Bronco and Ranger models in Michigan. Back in February, Ford announced it would add four SUVs to its lineup in the next four years, fueling speculations that the Bronco was going to make its long-awaited return. Now, it's sweet vindication to hear this will, in fact, be the case. This news is excellent from many standpoints. For one, Bronco enthusiasts can now begin speculation as to what Ford has in store for its new generation Bronco. Two, this is huge for Ford because it gives them an opportunity to roll back out a loved model and add what is hopefully an off-road model to compete with Jeep's legendary line. Three, it keeps production jobs in Michigan. In a grand twist of irony, this revelation might not have come to the forefront if it wasn't for Presidential candidate Donald Trump, who lambasted Ford for moving production jobs to Mexico. While it's true that Ford decided to move small-car production of its Focus and C-Max models to Mexico, it was a cost-cutting initiative with an emphasis on future security from an employment standpoint. Small cars don't sell as well as larger models and they are more expensive to make in the United States, according to Johnson. Therefore, by moving small car production to Mexico, it makes way for Ford to begin production on its larger models like the Ranger and Bronco. By switching to production of vehicles that yield higher margins of profit for the company, it ensures it keeps these manufacturing jobs in the United States.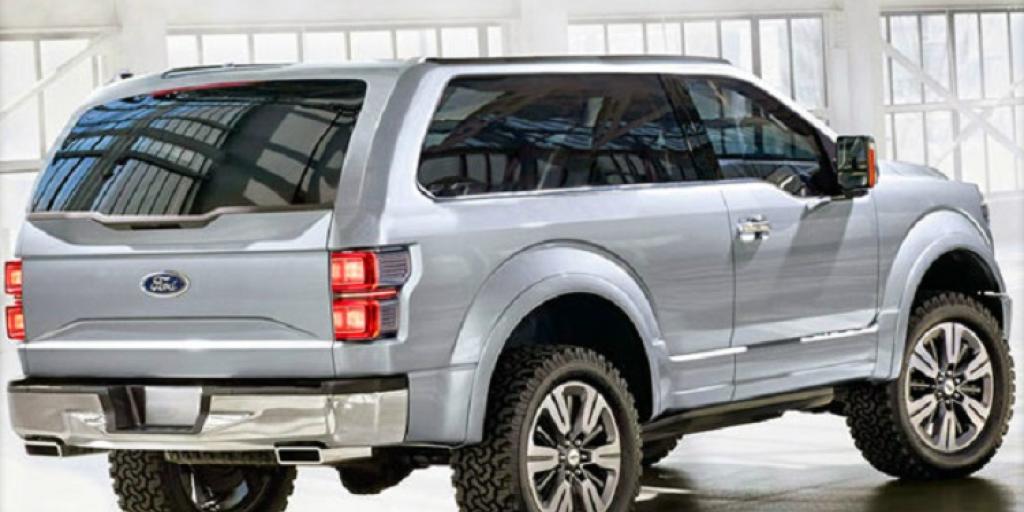 The Ford Bronco has a storied history, and it's excellent to see it return. Since we now know they are bringing them back, let's take a closer look at this SUV's storied history.
First Generation
The Ford Bronco came out in 1966 and was Ford's first compact SUV meant to compete with comparable models like the Jeep CJ. What made the Ford Bronco unique from other of its models is the fact it was original in its body, suspension, and frame, unlike other concepts like the Mustang, where the inspiration for it came from the Ford Falcon. The first generation design was more utility than eye-catching. With an elongated front end and boxy rear, the SUV gave the appearance of adventure. Further complimenting this case is the 92-inch wheelbase, making it ideal for off-road performance. The Bronco gained wide-spread appeal thanks to its off-roading prowess. Best representing this was its prevalence in off-road competitions. The first generation of the Bronco went from 1966 through 1977.
Second Generation
Ford worked on the redesign of its second generation Bronco for years—starting in 1972— before releasing it in 1978. Inspired by the Ford F-100 pickup, the new Bronco possessed many of the components of the F-100, including its drivetrain and chassis. They were the only Broncos made with a solid front axle, as reported by Project Bronco. This meant this rugged SUV delivered unrivaled performance during four-wheeling. When this SUV rolled out, it received critical acclaim. The reason for this is it had all the rugged durability of its Ford F-100 truck counterpart mixed with the modern conveniences of air conditioning, bucket seats and more found in SUVs. Since there were only two production years—1978 and 1979— made of this generation of the Ford Bronco, it remains one of the most sought out.
Third Generation
The third generation of the Ford Bronco came out in 1980 and featured a major redesign. For starters, the body was shorter and Ford replaced its solid front axle with independent front suspension. What this achieved was more responsive handling for drivers both on the road and off. Ford designed this generation's Bronco with fuel economy in mind. Along with the shorter body, Ford installed the straight six as the Bronco's standard engine offering. As the years moved on, Ford did replace the straight six with the most powerful offering: the 351 W. The 1985 model possessed more innovation performance offerings such as a four-speed automatic transmission and electronic fuel injection in the 302 engine. Ford offered the third generation Bronco from 1980-1987.
Fourth Generation
Bigger was better as the 80s progressed so Ford matched this with its design of its fourth generation Bronco. The Bronco still maintained its design inspiration from Ford's F-Series trucks. The design stayed true to its Bronco's roots, featuring a bold front end with Ford's blue oval design. Its angled rear body lines added to the SUV's powerful stance. In addition, Ford rolled out special edition packages including Eddie Bauer and Nite, where customers received upgraded features like automatic transmission and a V8 engine on their Broncos. The fourth generation went from 1987 until 1991.
Fifth Generation
The main focal point in design for the fifth generation Ford Bronco was safety. Ford installed innovative safety equipment at the time such as front crumple zones, driver side airbags—in 1994—and a third brake light. Ford also struck a powerful image by redesigning the Bronco with a sweeping front profile. The bold grille, sculpted lines stretching from the hood back to the rear, added to its visual prestige. The fifth generation Bronco went from 1992-1996. This brings us back to the sixth generation Bronco, which we now know will happen. While Ford hasn't specified a timetable for release, given its previous updates on releasing four SUVs within the next four years, it's safe to assume we could see the next generation Bronco by 2020.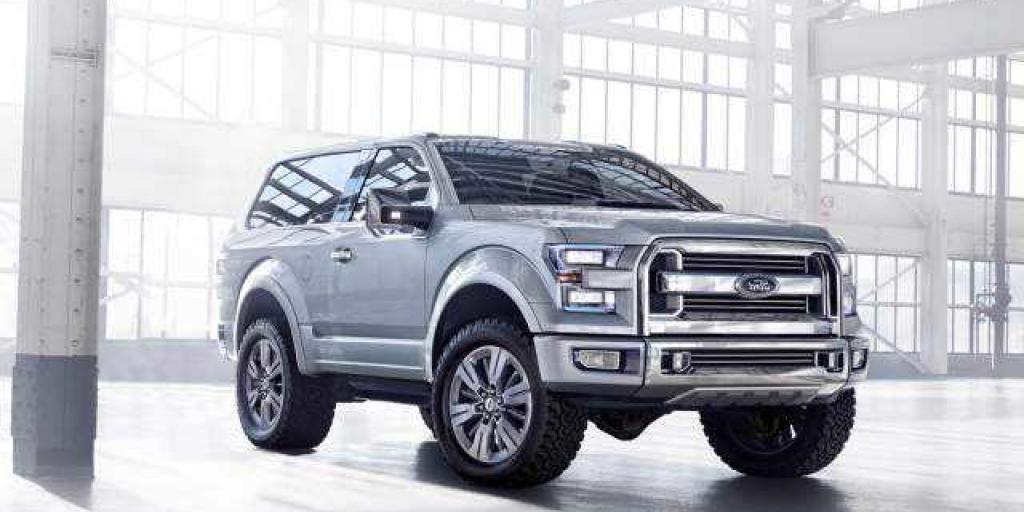 Useful SUV Links
---
Recommended SUV News & Reviews