While there was concern demand in SUVs would wane, Ford is showing otherwise. The manufacturer announced it would keep its Louisville, Kentucky plant open an extra week in July to meet the growing demand for the Ford Escape and the Lincoln MKC.
Normally, there's a two-week shutdown in July for its Louisville plant. However, with demand for both SUVs continuing to rise, that extra week gives the production team time to make 8,500 vehicles.
ABC News reports sales for both models continue to trend upwards, with the Ford Escape increasing three percent in May. Meanwhile, the Lincoln MKZ had an awesome May with sales increasing by 10 percent.
"This is our strongest ever start for the Escape," remarked Raj Nair, Ford's North American president in a press release. SUVs and pickup trucks continue to be Ford's strongest selling units.
The Detroit Free Press
reports Ford sold a total of 81,324 SUVs in May. When you consider sales of Ford's cars were down 10 percent for May, it demonstrates how much the manufacturer relies on its pickup and SUVs to carry its business.
There's no surprise to see why both SUVs are crushing it. Both are appealing for many reasons.
Ford Escape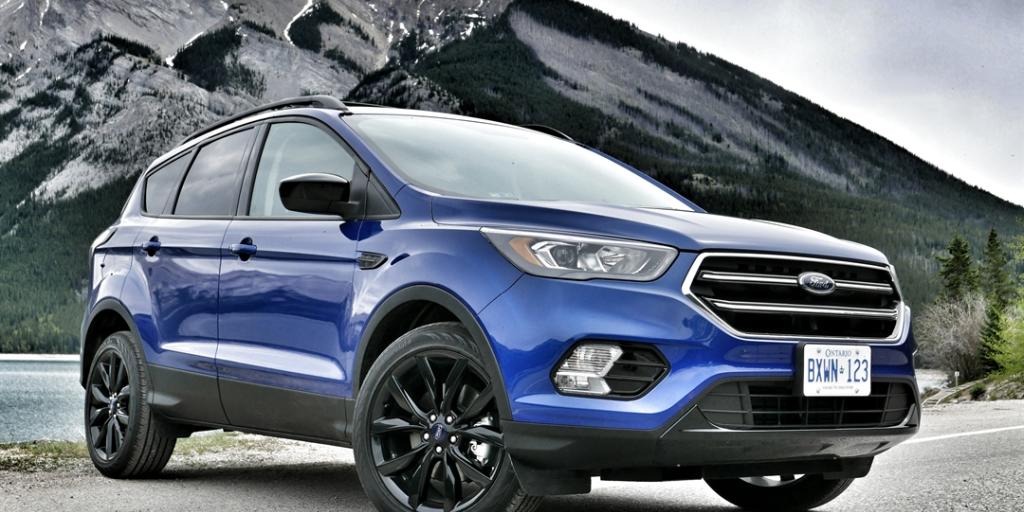 The Ford Escape personifies the appeal of the compact SUV. It's sporty; it comes in a full complement of dynamic color choices, and it delivers responsive performance. Here are some basics on this zippy ride.
Price: $23,750

Fuel economy: 21 city mpg, 29 highway mpg

Seating capacity: 5 passengers

Towing capacity: 3,500 pounds

Cargo capacity: 68 cubic feet

Safety rating: Five-star overall NHTSA safety rating
Along with an affordable starting price, exceptional safety performance, and modern style, the Ford Escape comes available with a suite of innovative features that appeal to buyers. Of note is the accident avoidance technologies such as the available lane-keeping system, the available adaptive cruise control and collision warning with brake support and auto start-stop technology to conserve fuel economy. The Escape also features a hands-free liftgate to provide easy access into and out of the SUV.
Meanwhile, when you buy the Ford Escape you can have access to the FordPass app. This app provides a multitude of useful features such as:
The ability to lock and unlock your vehicle remotely

Locate, schedule, and pay for parking before arriving

Schedule service whenever your SUV needs it

Receive assistance with FordGuide
Ford Escape Trims
The Ford Escape comes in three different trim options, widening its appeal. If you want affordability and don't require stylistic additions, then the S model is right for you. It starts at the low price of $23,750. Moreover, the SE trim starts from $25,250, and it receives better fuel economy (23 city mpg, 30 highway mpg.) The most comprehensive model, the Ford Escape Titanium, features all the tech and safety features available. It also comes with stylistic enhancements such as dual chrome exhaust tips, gloss black-painted skid plates, and heated exterior mirrors with memory, security approach lamps and turn signal indicators. This well-crafted model starts from under $30,000, giving you the pinnacle of tech, safety, and style options at a surprisingly affordable price. Finally, if you are looking to save money in fuel expenses there's the Escape Hybrid option. 
Lincoln MKC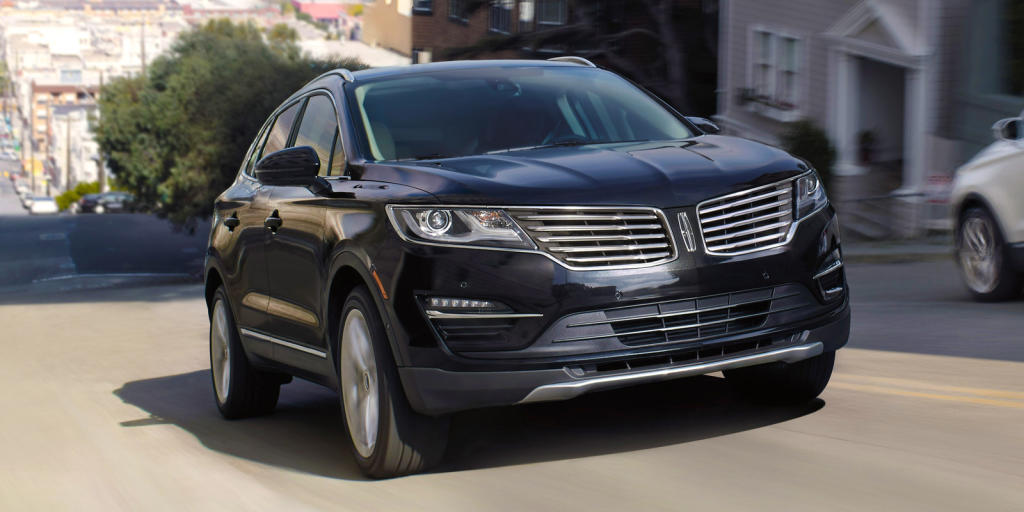 This luxury SUV exudes fine craftsmanship. Mirroring the outstanding details in design is the MKC's heart-racing performance. Equipped with the 2.3L GTDI turbocharged engine, the SUV generates up to 285-horsepower and 305 lb-ft of torque. Despite the high level of power created, you won't hear the engine rumble thanks to innovative features like Lincoln Drive Control Active Noise Control. How this works is microphones monitor the sound in the cabin. Upon picking up the sound, the system replicates it then inverts it by use of a signal processor to create an opposing acoustic wave, which comes out of the speakers. This wave cancels out the sounds created during driving. As you can see, this is precision engineering at its finest.
Here are some other basics of the Lincoln MKC:
Price: $32,880

Fuel economy: 19 city mpg, 25 highway mpg

Seating capacity: 5 passengers

Towing capacity: 2,000 pounds

Cargo capacity: 53.1 cubic feet

Safety rating: Four-star overall rating with the NHTSA
The Lincoln MKC demonstrates luxury the most in its stylistic offerings. Step inside the cabin to discover the highest quality of materials such as Alcantara fabric or Venetian leather seating surfaces. There's also trims made from rich woods which go the extra mile concerning refinement.
Speaking of touches of quality, Lincoln offers prospective owners outstanding benefits. There's the option to do an in-home consultation where a mobile showroom visits you at a local dealership. While there, you can experience Lincoln's high level of performance from its newest models. Moreover, with Lincoln's Black Label service, you have service conformed to your needs, even to the point where you can have the SUV delivered to your home. There's also a four-year, 50,000-mile warranty that covers all repairs and recommended services for your new SUV. This is confidence-inspiring in that Ford stands behind their products with such a comprehensive warranty offering.
Our Impressions
Ford continues to show it's putting its best foot forward with SUVs. The recent surge in sales shows customers are paying close attention and are receptive to Ford's outstanding efforts. These two SUVs illustrate the high level of craftsmanship and performance that made SUVs the most sought after automotive segment.
What's more, both of these SUVs demonstrate tremendous value. The Lincoln MKC is a steal when you consider all the outstanding benefits you receive for under $33,000. That's luxury at a non-luxury price. Moreover, with the Ford Escape's affordability, fuel economy, and widespread appeal, Ford is on the fast track to continued growth both now and into the future with a segment that still has many miles of popularity remaining.
Useful SUV Links
---
Recommended SUV News & Reviews