Subcompact SUVs continue to be a burgeoning market that manufacturers are scrambling to be a part of. The latest to join the fray was Ford, who made a surprising announcement on Monday that they would be making their compact SUV, the EcoSport, in India and importing them for sale in the United States beginning in 2018.
The EcoSport has been an international mainstay for Ford, as the manufacturer stated it has sold 1.7 million models since 2003. To expand its footprint in the United States segment at this time seems like the right move.
Competitors Abound
Of course, when the EcoSport becomes available to the American audience, it will face fierce competition. Chevrolet has the Trax, Honda has the HR-V and Jeep has the Renegade, all of which receive excellent ratings and tout a wide variety of offerings we will get into later.
However, Ford is also looking at the future of the subcompact market and feels its timing is just right.
" I think our view is that while (the) segment has grown significantly, there is lots more growth coming in 2020. We love our position. ... We think our timing is going to be just great," Michael O'Brien, Ford's marketing manager of SUVs, remarked to USA Today.
Market Possibilities
Ford has been one of the most prominent brands as it concerns SUV production and sales. The manufacturer touts it has sold more SUV models than any other company, with 12.5 million units sold in the past 25 years.
Being among the industry leaders in SUV sales, Ford hopes to capitalize on a market that will continually expand. The USA Today reports sales of SUVs eclipsed 276,000 last year. Ford believes this number will double over the next five years, bringing the total units sold closer to the 550,000-mark.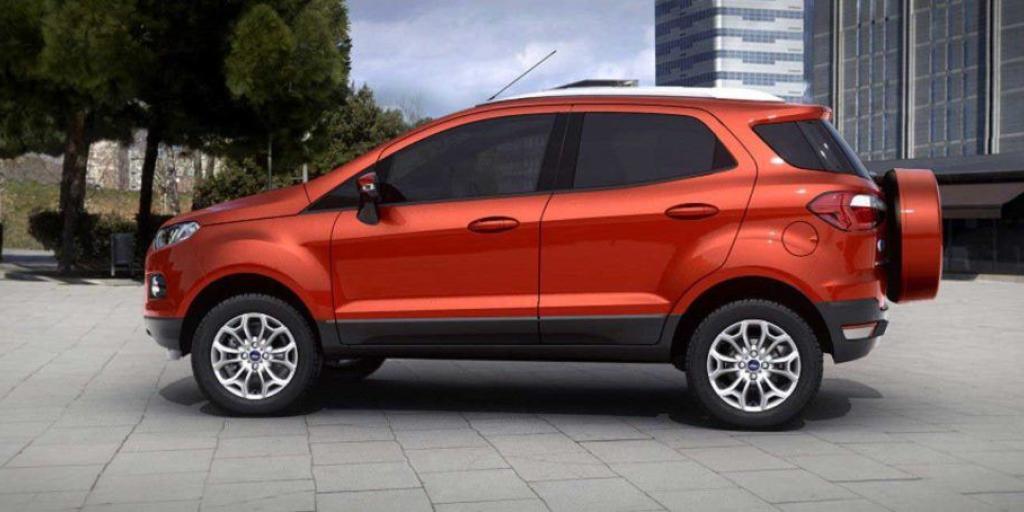 EcoSport's Marketability
Ford's aim when offering its EcoSport to the American market is that it will resonate with millennial buyers who want a vehicle with attitude. The EcoSport is a more compact, sportier version of its Ford Escape counterpart. Its aggressive stance, accented by its fluid body lines, prominent grille and cagey stance provokes visual motion, captivating those who desire a modern design that visually pops.
While Ford hasn't released much in the way of details concerning the EcoSport, here is what we know.
EcoSport's Performance
Ford equipped the EcoSport with its 1.0-liter, three-cylinder, turbocharged EcoBoost engine. This standard offering also has front wheel drive. A bolder choice available will be the 2.0-liter, four-cylinder engine, with all-wheel drive capabilities. So far, we do not have information on performance metrics such as horsepower or fuel economy.
EcoSport's Trim and Entertainment Offerings
Similar to other Ford models, you will have your choice of trims, including four for the EcoSport. The base model for EcoSport is named the S, then the next trim is the SE, followed by SES and the Titanium. The Titanium promises to be the most comprehensive offering of the group, as it will feature top of the line entertainment offerings like the 10-speaker, 675-watt B&O Play sound system. Depending on the trim you select, Ford also included audio options such as SiriusXM Satellite Radio, HD Radio and more.
Ford plans to release its EcoSport model in 2018. When more information becomes available for it we will be sure to supply it. For now, let's take a closer look at some of its market competitors.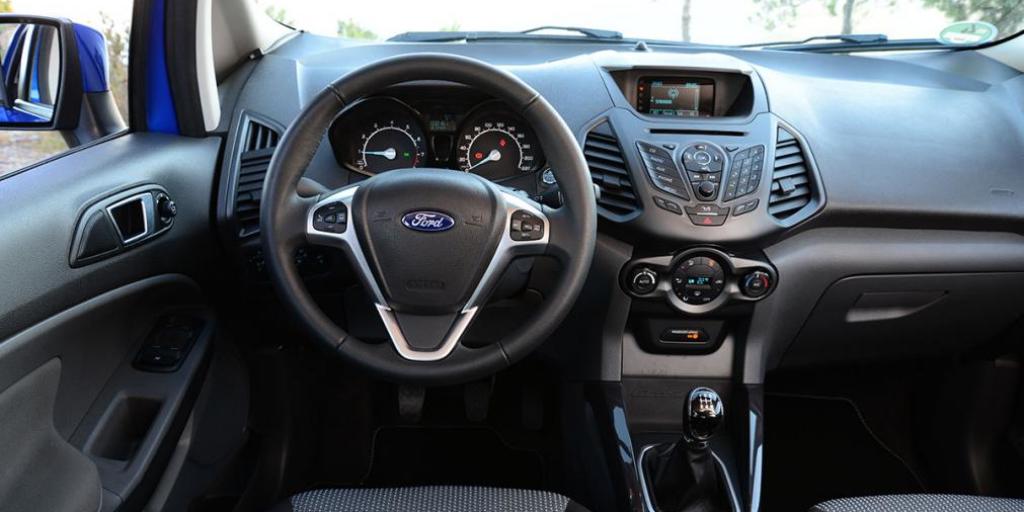 Chevrolet Trax
The Trax, Chevrolet's compact offering, delivers impeccable style, is technologically savvy and delivers superior fuel economy, with a highway 33 mpg output. Starting at $21,000 for its 2017 model, the Trax offers many features new car buyers want such as eight seating and cargo configurations to match your varied needs, built-in 4G LTE Wi-Fi, and connectivity capabilities to sync your Android or iPhone effortlessly.
The Chevrolet Trax is also equipped to protect you and your loved ones. It has 10 standard airbags and features accident avoidance technologies such as a rear vision camera, lane departure warning and forward collision alert. While the Trax is compact, it is full of exceptional technology to make it a safe and fun option to choose.
Jeep Renegade
Though compact, the Jeep Renegade is capable of handling your most daring adventures with ease. It comes equipped with a 1.4L turbo engine that uses advanced MultiAir technology to vary air intake. The result is enhanced efficiency and performance.
Then there's the available Selec-Terrain traction control. This feature allows you to toggle between terrain choices, including sand, mud, snow and rock to give you superior handling when you need it the most.
Of course, any trademark of a Jeep brand vehicle is its off-road capability. The Jeep Renegade Trailhawk earned the Trail Rated designation, meaning it handles well on a wide variety of off-road surfaces. Depending on the trim you select, you will have your choice between two four-wheel drive systems, both of which come with a rear axle disconnect system to make a seamless shift between two and four-wheel drive.
Jeep designed the Renegade to be versatile in handling your adventures. It possesses the best-in-class interior volume, with foldable second-row seats, to give you plenty of room to store your bulkiest items easily.
Starting from $17,995, the Jeep Renegade features the brand's legendary capability and versatility at an affordable price.
Our Take on the EcoSport
Styling aside, it's hard to make an informed opinion on Ford's EcoSport since there's so little data available on it from a performance standpoint. Still, this is a smart move on Ford's part to capitalize on a thriving market. Though, as the Trax and Renegade illustrate, the EcoSport will have to deliver much to compete with some of the top models in its segment.
Useful SUV Links
---
Recommended SUV News & Reviews