The Ford Explorer's popularity continues to remain high. Since its release in 1990, Ford sold close to seven million models, according to the
USA Today.
Because of this, Ford understands the Explorer is an in-demand vehicle. Instead of making drastic changes, the manufacturer smartly opted for simplicity when refreshing the SUV's design.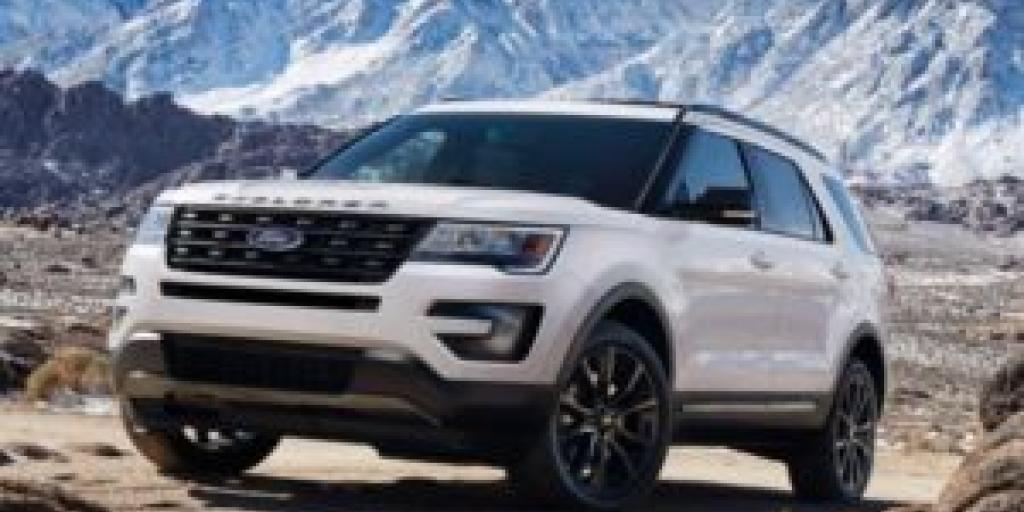 New Design Details
The 2018 Ford Explorer features small stylistic changes. The most prominent change is the new front grille that will enhance the SUV's muscular profile. Along with a new grille, the 2018 Explorer comes with redesigned fog lamps, five new wheel options, and four fresh color choices.
The changes are far from drastic, but they elevate Ford's focal point as it comes to the Explorer: it doesn't have to make huge adjustments. If customers enjoy the SUV and evidenced by the Explorer's steady sales numbers this is the case, then why change a good thing?
Additionally, Ford included several new technological features to appeal to modern buyers.
Technological Upgrades
The 2018 Ford Explorer appeals to the tech savvy too. One way it hopes to entice prospective buyers is with the 4G modem installed in the 2018 Ford Explorer. This provides the SUV with a WiFi hotspot connection for up to 10 devices. It also possesses a powerful signal, so you could be up to 50 feet away from the vehicle and still enjoy a fast connection. This is perfect if you are doing activities such as tailgates and need the flexibility to move around.
Another innovation found on the 2018 Explorer is Sync Connect with FordPass. This gives you access to your SUV through the use of your smartphone. With this you can lock or unlock your SUV, access its location, check its fluid levels, remote start it and more. These levels of controls provide seamless functionality.
Overall, the changes made should enhance the SUV's impressive profile. While it will be awhile before the 2018 Ford Explorer arrives at dealerships, you can experience the 2017 model now.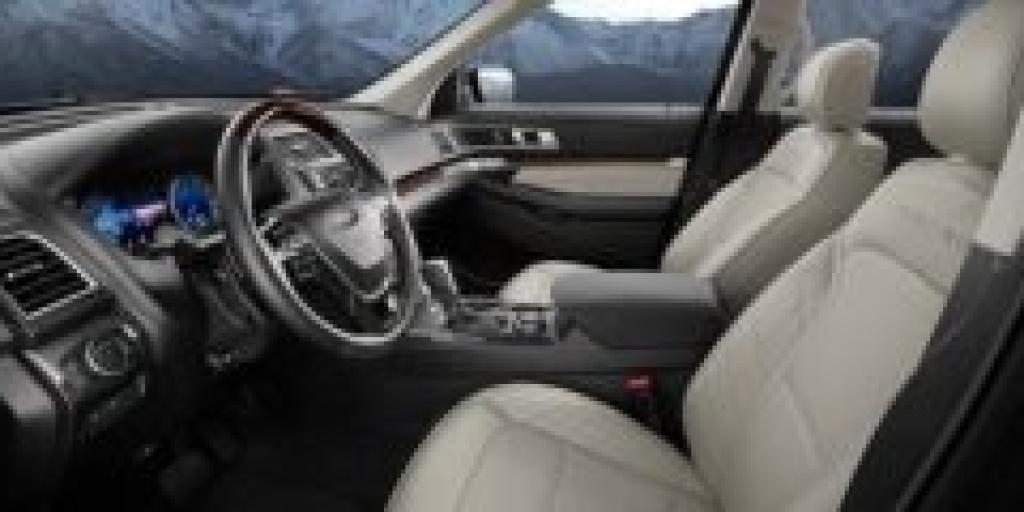 Versatile Capability
The 2017 Ford Explorer offers a wide range of performance options including three engine choices. Whether you want a high level of efficiency or the power to boost up steep inclines while towing, Ford has the engine for you.
3.5L-Ti-VCT V6 Engine
This is the standard offering on the Explorer, but there's nothing mundane about it. The engine achieves an impressive amount of power. To demonstrate, it cranks out 290-horsepower and 255 lb-ft of torque, allowing the SUV to tow up to 5,000 pounds.
3.5L EcoBoost Engine
Ford's EcoBoost engines deliver a good pop of power, with its best-in-class 375-horsepower output. What's more, this V6 engine generates 350 lb-ft of torque to increase its acceleration and towing capacities.
2.3L EcoBoost Engine
This powerful engine generates 280-horsepower and 310 lb-ft of torque, providing you with ample power for a wide variety of tasks. If you plan to tow items, you can pair this engine with the Class II Trailer Tow Package.
Handling
A trademark of any reputable SUV is its ability to handle different tasks while maintaining smooth handling. Here are some of the features that allow the Ford Explorer to achieve this:
Trailer Sway Control
When hauling a larger item like a watercraft, it's important to keep things uniform concerning lane location even when navigating winding turns. To keep handling controlled, Ford equipped the Explorer with the Trailer Sway Control Feature. How this works is it reads road conditions, then makes adjustments such as throttling down the engine or applying the brakes to maintain smooth control.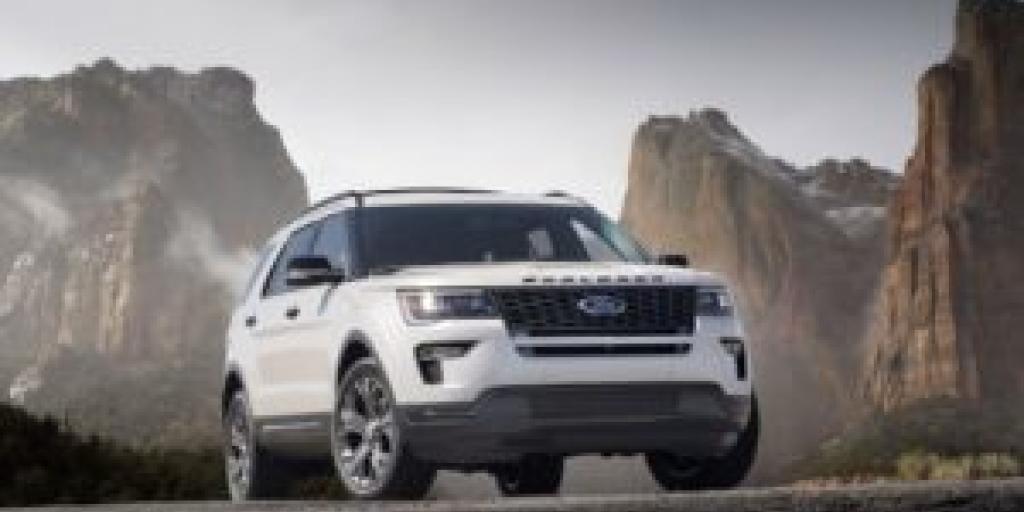 AdvanceTrac with Roll Stability Control
To help you keep control of the SUV when it traverses over snowy, icy, or rocky terrains, the AdvanceTrac with Roll Stability Control uses two gyroscopic sensors to measure roll and yaw rates. If it senses wheel slip, it can send power to the other wheels to help you maintain handling. Another benefit of this feature is it uses Curve Control to measure how fast you approach curves. If it detects you are approaching a curve too fast, it will slow your SUV down--by as much as 10 mph per second-- to give you better handling when cornering. It accomplishes this by throttling down the engine and applying four-wheel braking. The best part of this feature is it's standard on all Explorer models.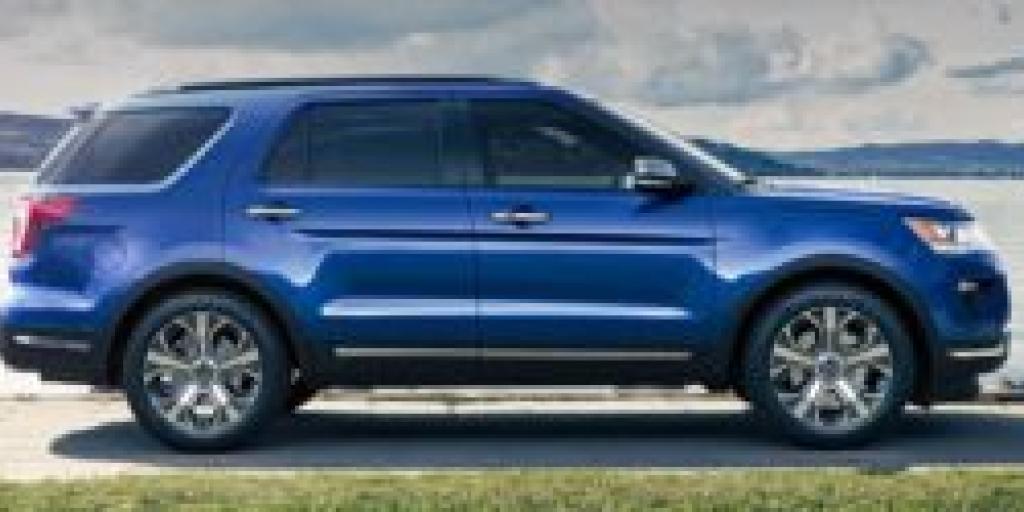 Intelligent 4WD with Terrain Management System
This adaptable system conforms to your driving environments by allowing you to choose between four settings. This allows the SUV to maintain steady handling over a variety of road surfaces including grass, snow, gravel, and mud.
Another feature found in this four-wheel-drive system is Hill Descent Control. This allows you to set and maintain a constant speed as your SUV moves down a steep incline. Not only will this help you as it pertains to handling, it can maximize your SUV's fuel economy.
Interior Functionality
The Ford Explorer possesses a spacious interior with the capacity to seat seven passengers comfortably. In addition, there's plenty of room to store your gear, as the SUV has 21 cubic feet of cargo room behind the third-row seat. If you need more room, both the second and third-row fold down to provide a flat load surface, which is perfect if you need to transport longer items.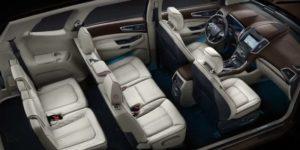 Safety Additions
Ford equipped its Explorer with a full complement of driver-assist technologies. You can add available options like the BLIS with Cross-Traffic Alert and the Adaptive Cruise Control and Forward Collision Warning with Brake Support. How this system works is when activated, it mirrors traffic in front of you by slowing down when other cars do. If it detects an imminent frontal collision, it initiates a heads-up display with brake lights to help you react quickly. If you don't react in a quick manner it becomes proactive by pre-charging the brakes to enhance stopping power.
Overall, what you will find is the Ford Explorer features some of the most useful handling and safety innovations available. Because of this, Ford doesn't want to change a good thing too much, and we certainly can't blame them.
Useful SUV Links
---
Recommended SUV News & Reviews