Tailgating is a great way to gather friends and family together to enjoy music, games and wonderful food. What makes tailgating so appealing is its versatility. Whether you are hanging out in a parking lot before the big game or stopping for a bite on a long road trip, there are many ways to enjoy tailgating. If you plan to do this often, you'll need a vehicle that has enough room for your items such as your grill, games, and food. Moreover, it's ideal to find a vehicle that offers some connectivity whether it's through built-in WiFi and/or electrical outlets so your devices can stay connected and your cooking appliances charged. To meet these requirements, SUVs are the perfect vehicle choice. They have the right amount of space to keep your passengers comfortable while also giving you ample space to store your tailgating gear. Furthermore, some SUVs possess convenient features like built-in coolers and plug-in capabilities to keep everything from your phones charged to supplying power for a TV. Choosing the right vehicle is only one part of the equation, though. Below is a look at some tips you need to employ and equipment you should consider having to elevate your tailgates.
Tailgating Safety Tips
Since many tailgates revolve around grilling, practicing safe food handling techniques is imperative. Not only does this mean cooking meats to their required internal temperatures—normally specified on the meat's packaging—it's also vital to use the grill correctly. If you have a charcoal grill, make sure the coals are ash color before spreading them. An ash color indicates the coals are cooked and ready to supply the heating source needed for your food. Meanwhile, if you use a gas grill, check to see the hoses are connected properly before use. You'll also want to ignite the grill with the top up. To prepare for contingencies, you should have a first aid kit on hand. With this first aid kit, include any medications any of your friends or family are currently taking. If you plan to grill, make sure to have a fire extinguisher on hand to put out any fires that might occur. As part of the preparation, you should check weather temperatures for the day of the tailgate, as this can help you plan better. To demonstrate, if the weather is hot, you can try to find some shaded parking. Moreover, you should also supply plenty of water that way you and your guests don't become dehydrated during the day. Again, SUVs provides great storage options where you can tuck away a cooler with minimal space wasted. Many drink alcohol during tailgating. If this applies to your party, you should designate a driver beforehand, as this will reduce the risk of someone driving drunk. Lastly, it's important to clean up your area before leaving. By leaving behind glass bottles, cans, and other trash it can create a road hazard, where if you drive over them could result in a punctured tire. Along with safety equipment, it's ideal to find some gear to make your tailgates easier and more enjoyable.
YETI Coolers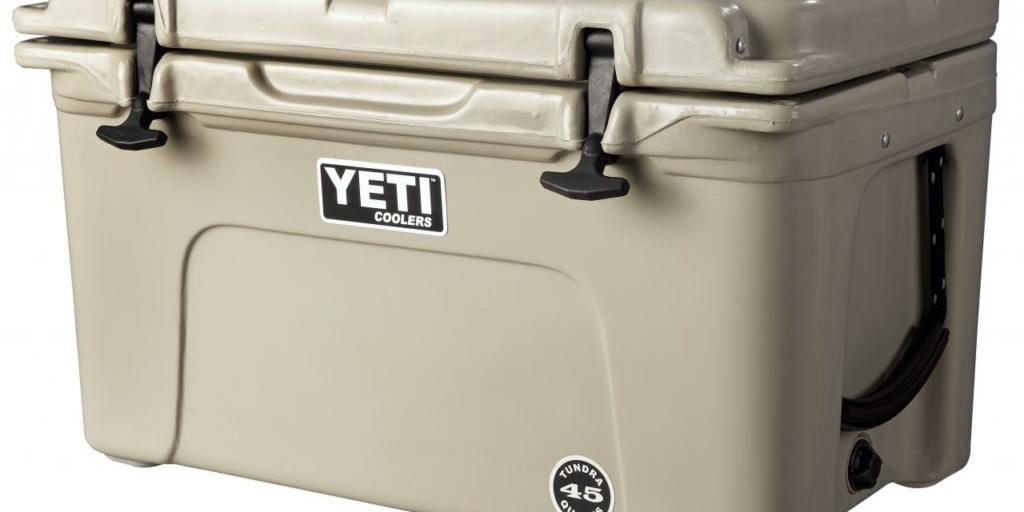 Designed by brothers Ryan and Roy Seiders, YETI coolers are durable and practical. To accomplish this, they used a roto-molding process, which is similar to the way companies make whitewater rafting. This, along with the bear-proof latches creates a secure cooler capable of keeping ice cooler longer. In addition, with an array of choices available, you can find the best cooler for your tailgates. The crown jewel of the group is the Tundra 65. While expensive at $399.99, it holds up to 39 cans and possesses plenty of room for your food. It also is capable of holding dry ice.
Coleman Road Trip Grill LX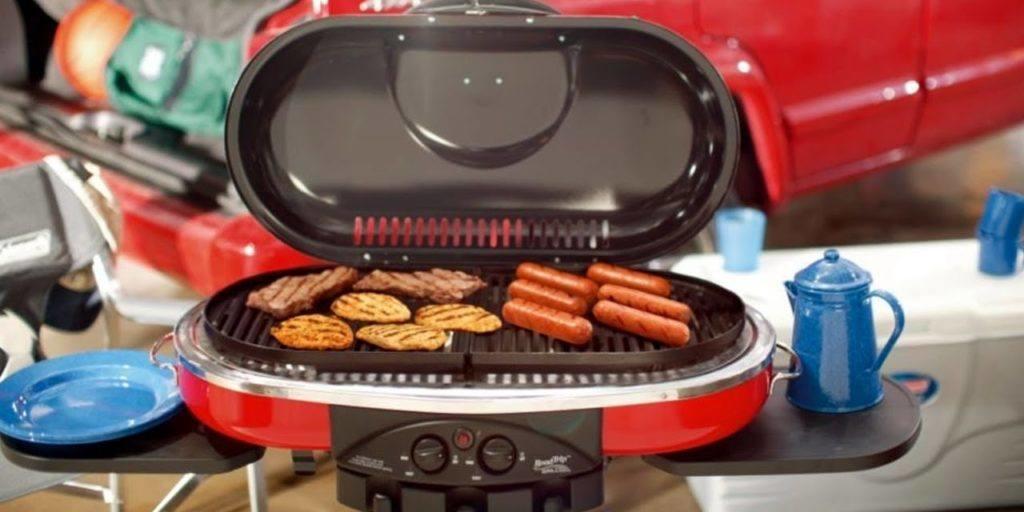 What makes this grill by Coleman so great for tailgates is its portability. With detachable side tables, you can collapse the grill within a matter of seconds and slide it into your SUV's cargo area with ease. It also features a variety of cooking surfaces including stove, grill, and griddle. This versatility means you can make everything from steaks to pancakes with this grill. The grill has two 20,000 BTU burners fueled by a disposable 16.4-ounce propane cylinder. Starting from $159.00 at retailers like Walmart, this is an affordable grill which delivers the portability and versatility you want.
Fusion Tailgating Chair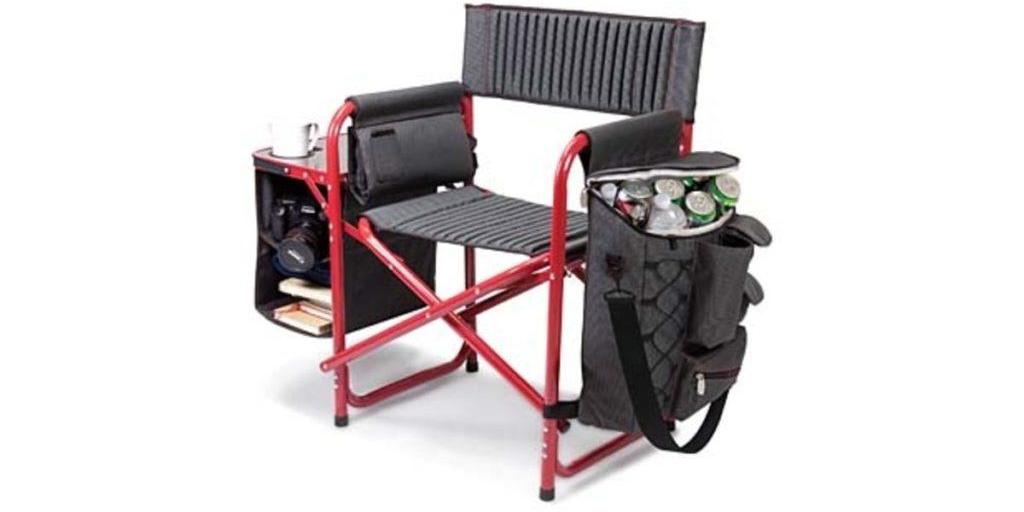 Since some of tailgating revolves around sitting, finding the right chair can make or break a tailgate. The Fusion Tailgating Chair lives up to its name by giving you a wide seating surface—19.5 inches—and holds up to 350 pounds. To make it easy to store and remove from your SUV, the seat collapses. From there, you can carry it as a backpack, making transport a breeze. Once unfolded, you can attach the canvas bag to the chair's arms to have easy access to food or beverages without ever leaving your seat.
Dish Network's Tailgater
Another huge part of tailgating is watching games live. As noted previously, SUVs are great for this because they have the electric connectivity needed to power your TVs. However, you'll also need to receive service, this is where Dish Network's Tailgater comes in handy. Dish offers different bundles that allow you to pay for TV service as you use it. To illustrate, you can buy its King Tailgater Antenna Bundle, which features two receivers you connect to your TVs. Then there's the portable antenna that you place on the ground to receive reception. Next, you subscribe to Dish's service, starting from $7 per month for the months you use it. Overall, this is an easy way to enjoy sports programming during your tailgates. Ultimately, SUVs are great vehicles to use for your tailgating excursions. In addition, by taking these safety and equipment tips into account, you can plan your next tailgate adventure to be a safe and comfortable experience for all involved.
Useful SUV Links
---
Recommended SUV News & Reviews