On Tuesday evening in Stuttgart, Porsche let the cat out of the bag regarding details of its 2019 Cayenne SUV. Despite the SUV's availability to dealerships being more than a half year away, it's hoping the buzz created by the new model helps keep the brand in the forefront of prospective buyers' minds.
Weight Loss
Porsche made the SUV 143 pounds lighter thanks to using aluminum in the body's construction. The reduced weight will allow the SUV to deliver an even more responsive driving experience, which is saying something given it's a Porsche. The increased agility should help Porsche remain king of the ever expanding performance-focused SUV segment.
Two New V6 Engines
At the launch, the Cayenne SUV will be available with two V6 engine options. The single-turbo V6 delivers 340-horsepower, good for a 0 to 60 mph time of 5.9 seconds. It can do 5.6 second time with the Sport Chrono package that includes launch control. Meanwhile, the twin-turbo V6 engine will feed your need for speed by generating up to 440-horsepower. The 0 to 60 mph time is an impressive 4.9 seconds! You can whittle the time down to 4.6 seconds using launch control, that's available with the Sport Chrono package.
Both of these engines pair with a new eight-speed Tiptronic transmission. This transmission differs from previous offerings by shifting quicker, delivering better drivability. It also adjusts shifting behavior to your driving surfaces by way of five modes, including mud, on-road, gravel, rocks, and sand.
Higher Performance Components Available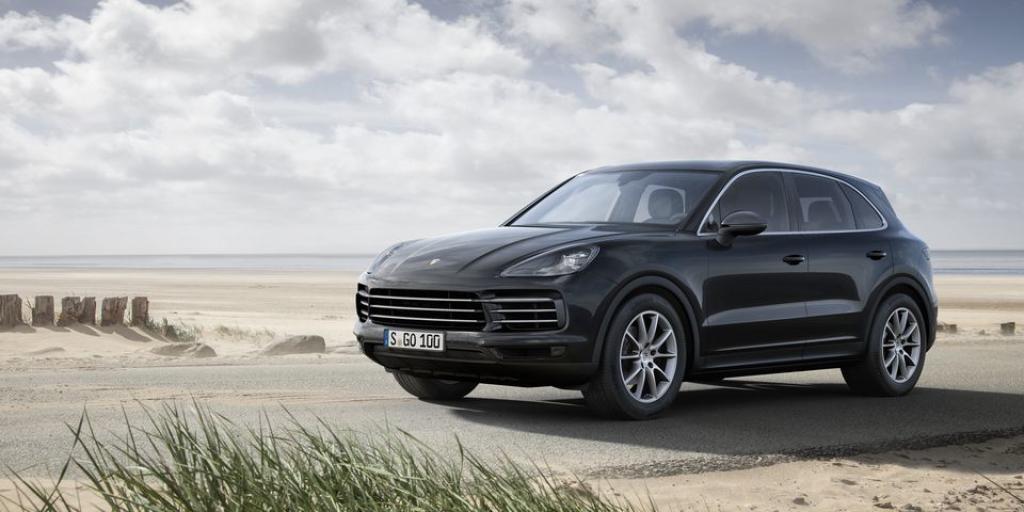 Porsche's aim is to develop an unparalleled driving experience. Along with superior engines and transmissions, another focal point for the manufacturer is high-performance braking. For the 2019 Porsche Cayenne, you'll have the option to upgrade to the Porsche Surface-Coated Brakes. These brakes feature discs coated with tungsten-carbide for better friction and durability.
Another optional component is the four-wheel steering. When the SUV operates at lower speeds the rear wheels will turn opposite the front ones for better maneuverability when parking or navigating parking lots, according to AutoWeek. At higher speeds, all wheels move together to provide exceptional handling.
All New Interior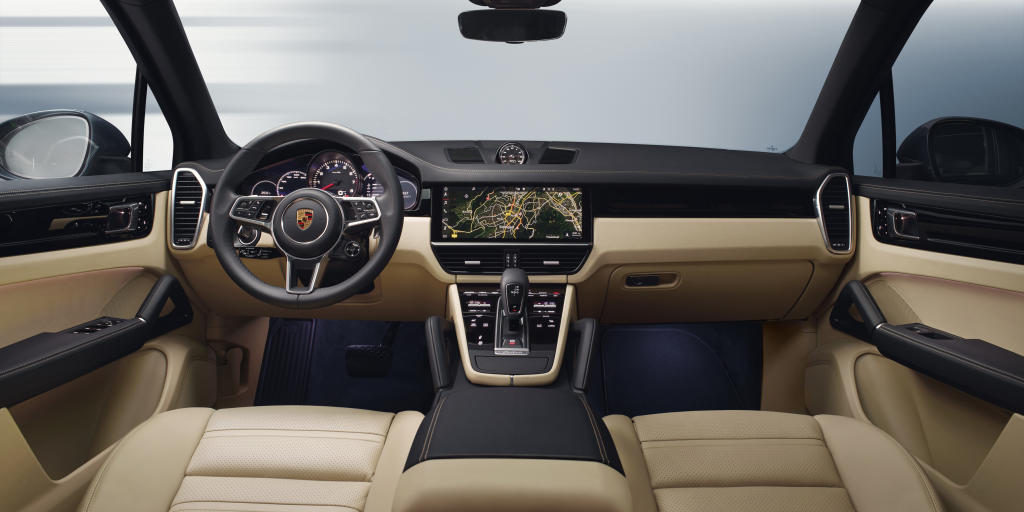 Porsche upgraded the interior of the 2019 Cayenne SUV to reflect the needs of modern buyers by providing more intuitive controls. This is best represented by the touchscreen and touch panels, allowing you and your passengers the freedom to fine tune your drives as you like. In the cockpit, you'll discover two seven-inch screens, supplying pertinent information including entertainment options and vehicle diagnostics.
Champion Off-Roading
New for this model is Porsche's Off-Road Precision App. This app documents your off-roading adventures so you can use video playback to develop serious off-roading prowess.
Pricing and Availability
Porsche plans to have its 2019 Cayenne SUV in U.S. dealerships by the middle of 2018. If you can't wait that long, you can order one from the manufacturer. The base model price is $66,750 while the pinnacle trim, the Cayenne S model, starts at $83,950.
Our Impressions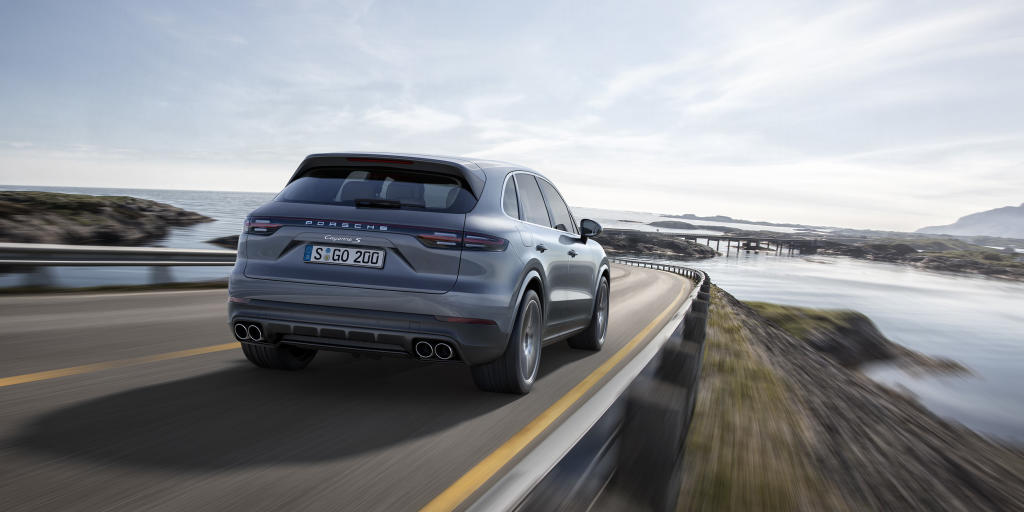 The 2019 Porsche Cayenne delivers in all areas. It retains its sporty allure and impressive performance the brand built its reputation on. Porsche elevates their flagship SUV with a few new upgrades: a tech-friendly interior, a versatile transmission, and new opportunities to explore adventures through the use of its Off-road Precision App. Overall, Porsche knows it has a good thing going with the Cayenne SUV and the minimal changes are intelligent ones.
Useful SUV Links
---
Recommended SUV News & Reviews