We've already covered many of the SUVs that debuted at the LA Auto Show and now it's time to look at some of the interesting concepts that were displayed. Concept vehicles used to be rather abstract, a flexing of a brand's design muscles. However, this has changed over the years to much more toned down concepts that gauge the public's interest in seeing a production model that retains the essence of the concept. This is most definitely the case with the FT-AC that dropped last Thursday at the LA Mobility Expo.
Toyota FT-AC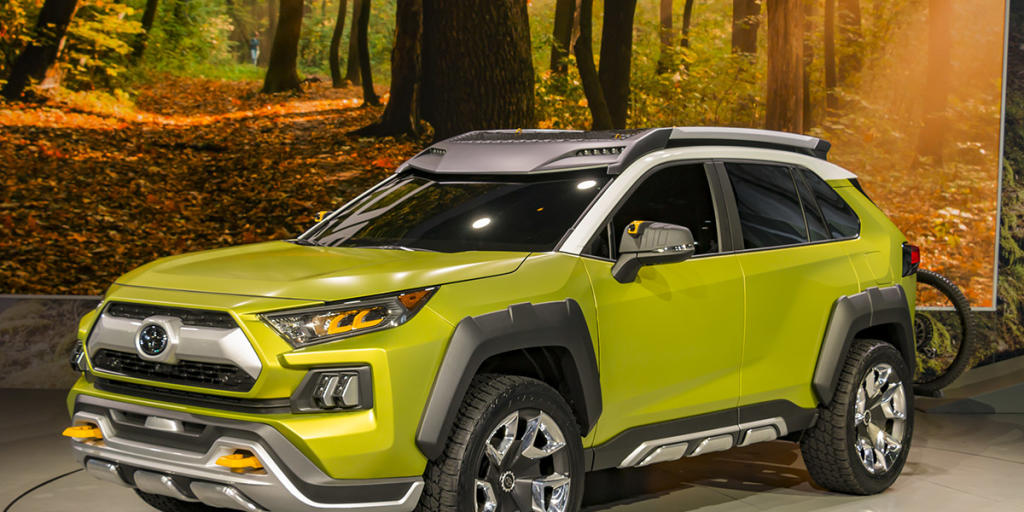 The acronym stands for "Future Toyota Adventure Concept." A name has hardly ever been more apropos. This crossover is truly designed to go everywhere and do everything. With a "safari-style cargo roof rack system" and removable fog lights, this SUV was purpose built for the great outdoors. Upping the ante is a bike rack that's integrated into the rear bumper that can be hidden when not in use. Infrared cameras are mounted on the side mirrors and connect to a cloud-based system that allows the owner to livestream their adventures or edit and post in real time. The cameras can also be removed to continue documenting your trips. A geolocation function will help you get back to your vehicle easily without spending your time preoccupied with how to get back. You can enjoy every moment without worry. The press release says it's currently "imagined as a thoroughly capable gasoline-powered vehicle with an advanced torque-vectoring all-wheel-drive system" but that doesn't mean a hybrid powertrain isn't in the cards either.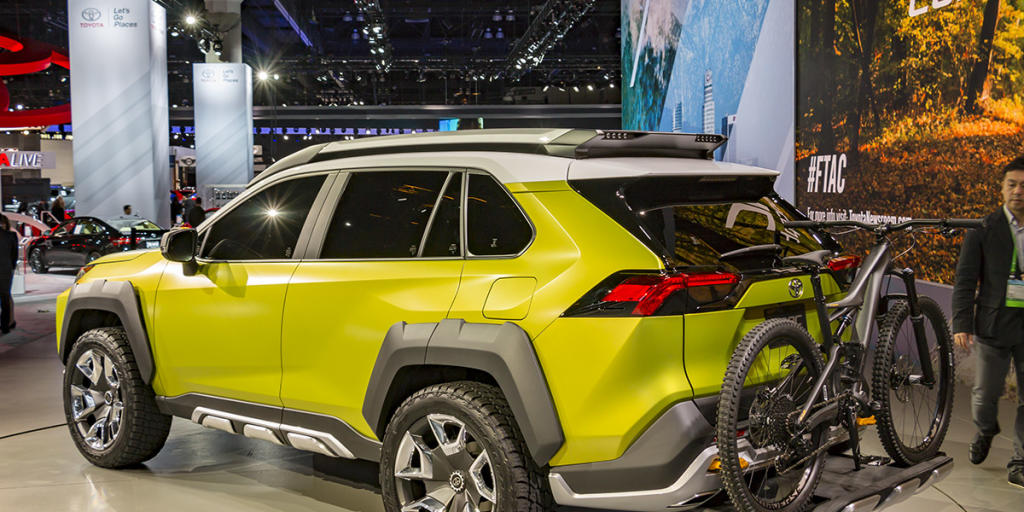 Our Take
Think of it as a more practical revival of the FJ Cruiser. It has four useful doors and a size better suited to daily driving. We're sure it will be more efficient. This will be the first crossover built by Toyota with serious off road accoutrements like skid plates and twin tow hooks. Their other supremely capable off road SUVs, the 4Runner and Land Cruiser, utilize old school body-on-frame design. This means the FT-AC will have similar capability without sacrificing the pleasant driving dynamics of a car-based crossover. We think this design reflects the image most try to portray with an SUV, namely an "active lifestyle," whether or not owners actually take advantage of the many outdoor centric features. We expect to see a production version by 2020.
ID Buzz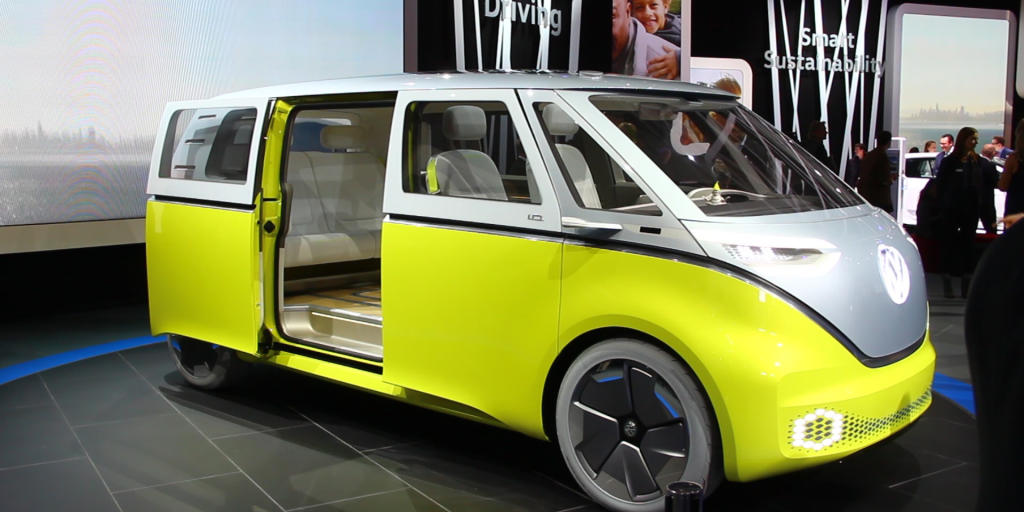 Though it's not exactly breaking news, Volkswagen brought a fully functional concept of their microbus revival to the LA Auto Show, it's called the ID Buzz. ID stands for "intelligent" and "iconic design." It's 6.6 feet wide and 16.2 feet long with adjustable seating for eight. An 83 to 111 kWh lithium ion battery will extend across the center of the wheelbase, beneath the floor, with an expected driving range of 200 to 270 miles. Electrically powered axles will sit at the front and rear, transferring power to all four wheels. The two found in the concept have a combined rating of 369 horsepower. VW claims this combination is good for a zero to sixty time of five seconds flat. Top speed with be electronically limited at 99 mph. The vehicle's design allows a low center of gravity for excellent handling. Volkswagen expects the microbus to be able to drive autonomously, making road trips even easier. Inside, the steering wheel can retract, flush with the dash for autonomous use or extend for manual use. Both front seats slide and swivel, with tracks mounted on the cabin floor. A magnetically levitating "Buzz toy" sits atop the dash and a huge tablet floats from the center console, where you'd typically find a gear lever. There is no instrument panel. Instead, a three dimensional heads up display integrates necessary information like speed and navigation. VW announced at Pebble Beach this summer that we'll see a production version in 2022.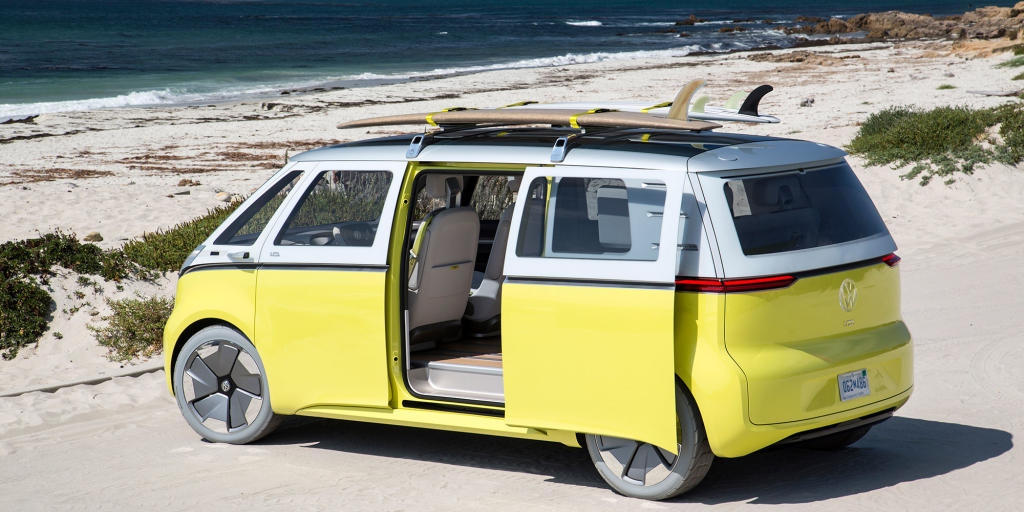 Our Take
The fully functional concept model brought to the LA Auto Show is true to form. It sports the iconic two-tone paint found on the original, grey and yellow in this case. Of course, it rolled out in true LA fashion with two longboards mounted on the roof. Another nice touch are the wheels wrapped in in-house grey rubber that matches the grey paint. The ID Buzz receives LED taillamps and headlamps that ensure the bus won't be mistaken for a van from the sixties. Hidden LED foglamps are only visible when they're turned on, a nifty feature we haven't seen anywhere else. With an anticipated starting price of $44,000, we think this is definitely the family hauler of the future.
BMW X7 iPerformance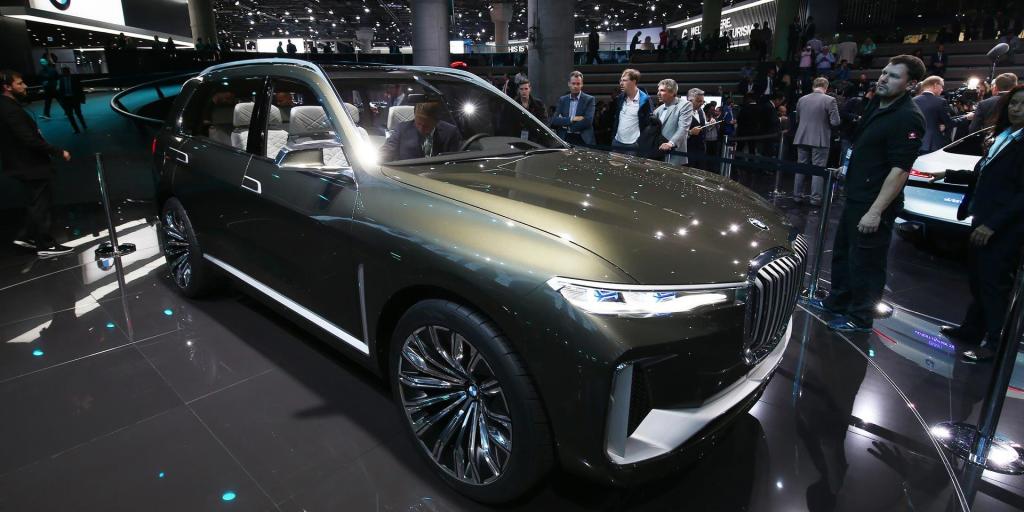 Though it's not the first time we've heard about the forthcoming flagship SUV, a fully functional concept X7 is on display at the LA auto show. It's not the production version, which will reach dealers sometime 2019, but it is quite impressive. It's big and bold, designed to compete with the Mercedes GLS and Land Rover Range Rover. Massive kidney grilles sit between narrow LED headlights, above an aggressive lower fascia with giant intakes at either side. The concept rides on massive 23 inch wheels, enhanced by the rounded wheel arches and sharp side angles. The design carries to the rear where LED taillamps extend across the entire tailgate, with giant, contrasting vents below on both sides. Inside, the design balances luxury with minimalism in a tasteful manner.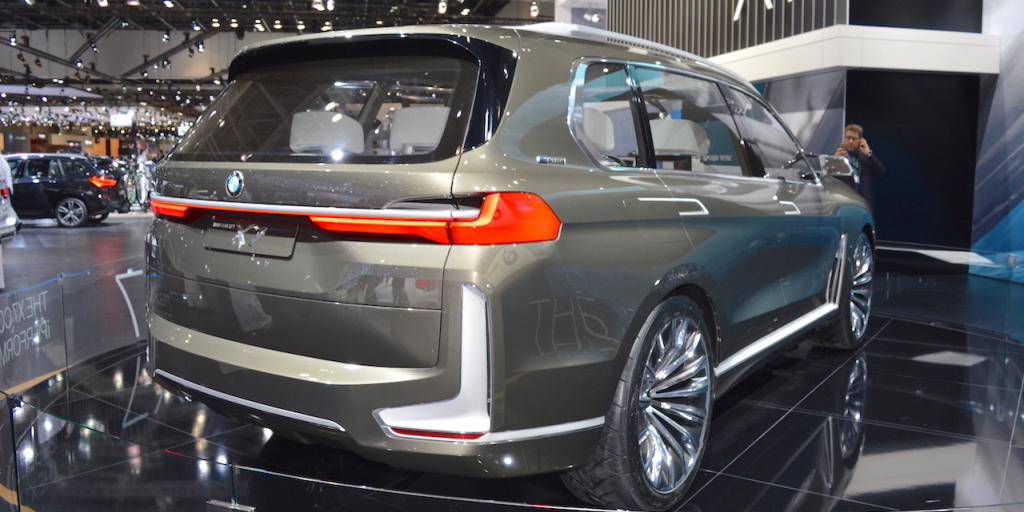 Our Take
The Concept X7 iPerformance fills a gaping hole in BMW's SUV lineup. As a result, we expect it to sell quite well. There still hasn't been a confirmation on which powertrain the big SUV will receive. As we stated in our article earlier this year, a plug-in hybrid version is likely. Expect that model to compete directly with Land Rover's recently released plug-in hybrid Range Rover. We're also big fans of the decision to have comfortable seating for six rather than cramped quarters for seven or eight. It makes accessing the rear seats much easier and enhances the available rear seat legroom. Time will tell if this SUV can match the top large luxury SUVs.
Useful SUV Links
---
Recommended SUV News & Reviews