Chevrolet has been on the forefront with several vehicle innovations as of late. The most important from a safety component concerns its Teen Driver Technology. If you are a parent with a teen who's driving age or about to approach it, you understand how challenging this time is. Not only do you want your child to gain experience behind the wheel, you also want them to employ safe driving behaviors. Making matters more disconcerting is when you're not in the car with them since you don't have access to their average speed limit, how loud they play their music and other factors. However, thanks to Chevrolet now you can.
Chevrolet Introduces Teen Driver Technology
Chevrolet understands the concerns of teen parents and strove to develop a coaching tool, where they can monitor teens' driving behaviors. From there, they can use these tools to create teachable moments to help teen drivers develop responsible behaviors. This is critical as teen drivers, ages 15-20, are most at risk of being in a car accident. There are multiple reasons for this including the lack of experience. Because a teen doesn't have much time behind the wheel, they can either be over or under confident, and they have the propensity to focus their attentions directly ahead instead of gaining a full vision of their surroundings by using their vehicle's mirrors. To help mitigate risk, Chevrolet introduced Teen Driving Technology in its 2016 Chevrolet Malibu model. Here's a close look at how it works: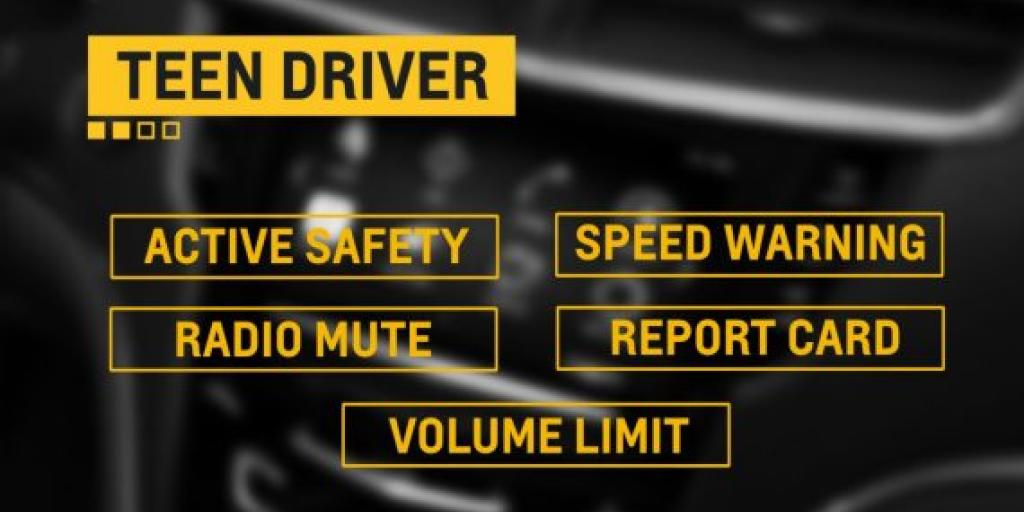 Proactive Technology
This system encompasses many unique tools that help keep your teen driver safe. To illustrate, parents can set up the Teen Driver feature by using your PIN number on the Chevrolet MyLink touchscreen and moving through the features to activate it. Next, you provide your teen with a registered key, enabling the system to go to work. Once activated, the system has safeguards it automatically applies. For one, it will mute the vehicle's audio system until it detects all passengers in the front have their safety belts buckled. From there, it will turn on accident avoidance technologies such as Forward Collision Alert, Front Automatic Braking, and the Side Blind Zone alert. These features help your teen gain a fuller vision of the road and their surroundings, which could help them make safer decisions. As your teen drives, the system records factors and compiles the data into a report card for you. Here are some of the areas it measures:
Speed Limit
You can preset a maximum speed limit for the vehicle, where it will only go up to 85 miles per hour. Considering that many teens exceed the speeding limits more than their older driver counterparts, according to CDC findings, this is an excellent feature to keep them from driving recklessly.
Audible Alerts
You can also select a specific speed given where they do most of their driving. For example, if your teen drives in an area where the maximum speed limit is 55 mph, you can set the limit to align with the traffic laws. If the teen drives over that speed, the system will present audio and visual warnings, alerting the driver of their speed.
Audio Limit
One of the important components to safe driving is to eliminate distractions. When teens drive vehicles, they are more likely to play music loudly. That loud music, mixed with inexperienced driving could be problematic as the teen might not have the situational awareness needed to make swift decisions to avoid accidents. With this in mind, Chevrolet supplied an audio limit feature for Teen Driver Technology, where you can set the limit on how loud a teen listens to music.
Distance
Another way to monitor your teen's driving behavior is by how many miles they drive. While this has a Big Brother feel to it, keeping your teens safe is imperative, as you want to make sure they are not driving more miles than they can handle.
Report Card
Once they finish their drive(s), you can access their report card inside of the vehicle. The report card will include the miles driven, the maximum speed during their commute, how often the system altered the teen to going over the preset speed limit and how often safety features were employed such as Forward Collision Avoidance Braking and Stability Control. This report card is invaluable because it provides you with an all-encompassing look at your teen's driving behaviors. If you notice your teen has a bit of a lead foot, it creates teachable moments where you can help rid them of that behavior. Not only can this give you peace of mind as a parent, over time it will help your teen build the confidence needed to practice safe driving actions.
Models With Teen Driver Technology
As noted above, Chevrolet introduced this technology in its 2016 Chevrolet Malibu model. However, this was an introduction, as many of the manufacturer's 2017 cars and SUVs will feature this system. Below is a look at the models that will have this capability:
2017 Chevrolet Camaro
2017 Chevrolet Malibu
2017 Chevrolet Cruze
2017 Chevrolet Silverado 1500
2017 Chevrolet Bolt
2017 Chevrolet Bolt EV
2017 Chevrolet Colorado
2017 Chevrolet Silverado HD
2017 Chevrolet Tahoe
2017 Chevrolet Suburban
Our Impression
Nothing will replicate the time you spend teaching your teens safe driving behaviors. By displaying a mastery of the skills yourself, and being patient during teachable moments, it can give you and your teen confidence they will drive safely. Driving is a continuous coaching process. Since you won't be in the vehicle with them at all times, having the Teen Driver Technology is an awesome tool at your disposal. This allows you to preset how fast they can drive and how loud they can listen to music. Furthermore, by using its report card, you can identify areas where your teen can improve. Due to this, this new feature from Chevrolet is a remarkable innovation that can help you teach your teens more effectively.
Useful SUV Links
---
Recommended SUV News & Reviews