Chevrolet revealed it will give its customers the chance of decking out most of its SUV offerings in the bold Midnight Edition Packages. Currently, SUV buyers have the option of adding these packages to the recent Chevrolet Trax and Equinox models. This will now extend to the 2017 Chevrolet Suburban and the 2017 Chevrolet Tahoe as well. The only noticeable absence in Chevrolet's SUV lineup is the Chevrolet Traverse, which doesn't have any Midnight Editions available as of yet.
This personalization option is one way Chevrolet wants to separate itself from other manufacturers. By offering bold styling, enhanced capability, and eye-catching amenities, it's quite possible it will achieve its desired result.
Here's a closer look at how the Midnight Edition packages transform Chevrolet's SUVs.
2016 Chevrolet Trax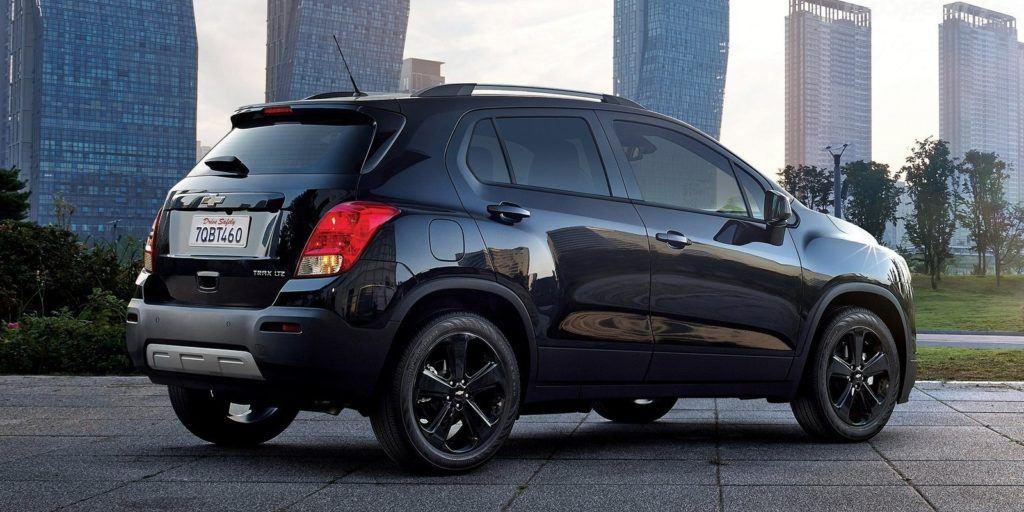 Befitting of its name, the 2016 Midnight Edition Trax boasts a menacing profile. Helping it to achieve this look is its black granite exterior paint, 18-inch black alloy wheels, and black door handles, to give the SUV a fluid color scheme.
This design extends into the interior as well. If you opt for this package your Trax will come equipped with sharp leatherette seats in titanium and two-tone black, and black floor mats with silver color surging. All of these features help the SUV achieve its dynamic styling. This, coupled with the Trax's graceful stance make it a work of art.
Chevrolet Equinox
Chevy generously appointed its Equinox SUV with a bevy of standard features such as ample interior space and a seven-inch touchscreen complete with a rear vision camera. It also possesses better fuel efficiency and more rear seat legroom than the 2015 Toyota RAV4 has.
If you want to bolster this SUV's sharp profile, Chevrolet's Midnight Edition allows you to do this by adding a black grille, black 18-inch aluminum wheels, black mirror caps, black Chevrolet bowties on both the rear and front of the SUV and jet black leather-appointed seats. An added bonus for the Equinox Midnight Edition are the memory settings for its exterior mirrors and driver seat, providing touches of functionality along with its awesome design elements.
Chevrolet Tahoe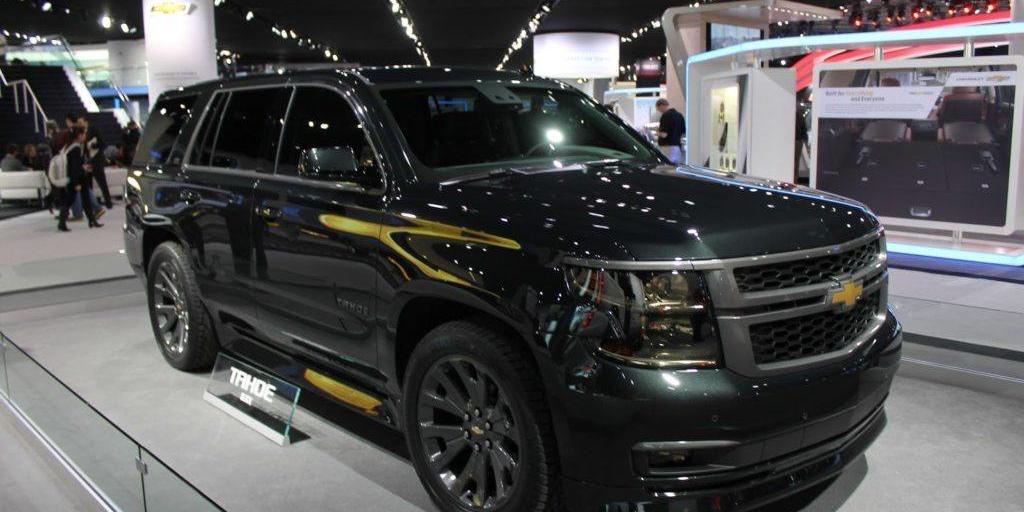 The Chevrolet Tahoe already has much going for it. For starters, the 2016 model earned the "Highest Ranked Large SUV in Initial Quality" honor from J.D. Power. It's easy to see why given the Tahoe's highway fuel economy of 23 mpg is best-in-class and with its technological capabilities such as built-in WiFi you'll receive the performance and tech offerings you won't find with other SUV manufacturers.
When the 2017 Chevrolet Tahoe becomes available, you'll have your choice of decking it in one of two midnight packages offered by Chevrolet. The first package, called the Z71 Midnight, includes a diverse array of additions such as off-road tuned suspension, tow hooks, hill-descent control, Z71 badges and skid plates. Not only does this help the SUV achieve a bold appearance, it also bodes well for its off-road abilities, providing the tools necessary to take your new Tahoe on your most adventurous destinations.
The second package available is the LT Midnight option. With this Chevrolet will deck your Tahoe out with 20-inch black wheels, roof rack cross trails, black steps and Chevrolet logos all dipped in black. This option is best suited if you are wanting to combine sharp styling with excellent handling capabilities—this package also includes all-season tires.
Chevrolet Suburban
The 2017 Chevrolet Suburban takes a next-level approach to functionality. It seats up to nine passengers comfortably, possesses a ridiculous number of charging ports (13) and with built-in 4G LTE WiFi from Onstar, everyone in your SUV can remain connected no matter where you travel.
This is only the tip of the Suburban's offerings. Its available 5.3L V8 engine generates 355-horsepower and helps the SUV tow up to a staggering 8,500 pounds. Moreover, with 121.1 cubic feet of cargo volume, the Chevrolet Suburban is the pinnacle of capability.
Similar to the 2017 Chevrolet Tahoe, Chevy will also make available its two newest midnight edition packages available on the 2017 Chevrolet Suburban. This means if you want to outfit your newest ride in dark glory or equip it to handle your off-road adventure, you will have both options available to you.
Graphite Edition Available on 2017 Chevrolet Traverse
While the Chevrolet Traverse doesn't come available with any Midnight Package components, there are other ways you can add to its aggressive profile.
Chevrolet added the Graphite Edition on its 2017 Traverse models. Available on the 2LT model only, this package encompasses a dual exhaust, 20-inch dark charcoal wheels, integrated assist steps and bold exterior paint choices like Siren Red Tintcoat, Mosaic Black Metallic, Iridescent Pearl Tricoat or Tungsten Metallic. These editions enhance the Chevrolet Traverse's aggressive stance.
Considering that the Chevrolet Traverse outperforms competitors like the Ford Explorer by offering more seating capacity, better cargo space and higher towing capacity, these benefits along with the Graphite Edition package gives the Traverse an appeal few SUVs can match.
As you can see Chevrolet is extending its customization options for all its SUV models. This is an excellent way for you to choose special edition SUVs based on your design tastes. While each of these models will cost more than the base SUV offering, these allow you to elevate the SUV's style and in some cases, improve its performance and off-road capabilities.
The new Midnight Packages for the 2017 Chevrolet Tahoe and the 2017 Chevrolet Suburban represent the direction Chevrolet aims to take moving forward. By offering aggressive design components, it hopes it can break away from its competition. So far, given the varied offerings and the excellent awards Chevrolet has won both for initial quality and reliability on its SUV models, it's hard to argue with its success.
Useful SUV Links
---
Recommended SUV News & Reviews