As SUV sales continue to climb, many manufacturers are shifting how they do produce their models. Audi, Ford, and other brands have increased the amount of SUVs they make per year to feed the growing need from prospective buyers.
At the same time, as the SUV segments saturate due to an influx of models, Chevrolet has taken a different approach. The first way they are doing this is by offering a performance trim of its Tahoe model. Here's a closer look at the Tahoe's features and the new packages offered.
Chevrolet Tahoe is the Trendsetter
The large SUV market has plenty of more than capable models available such as the durable Ford Expedition. However, when it comes to quality, no model surpasses the Chevrolet Tahoe. In 2016, it earned the "Highest Ranked Large SUV in Initial Quality" honor from J.D. Power. Additionally, Chevrolet claims the Tahoe is the best-selling full-sized SUV.
The Tahoe's features appeal to the adventurous, the tech-savvy, and the creative who demand more from their vehicles. Chevrolet appeals to these needs by offering excellent features on the Tahoe such as:
WiFi connectivity through OnStar

A 5.3-liter V8 engine that generates up to 355-horsepower

Along with great power, the Tahoe achieves a best-in-class highway fuel economy with its 23 mpg output

All Tahoe models feature the Chevrolet MyLink eight-inch touchscreen display where you can access audio, navigation and more tools easily
Along with these excellent features, the Tahoe is the perfect marriage of function and form in design. Chevrolet equipped the Tahoe with inlaid doors with triple seals and an acoustic-laminated windshield. Both of these additions reduce exterior noises so you can enjoy quiet commutes. Moreover, to appeal to the tech-savvy, Chevrolet equipped the SUV with many useful features such as an available wireless charging station, seven USB ports, and an 110 volt, three-prong outlet. These features, when combined with the available built-in WiFi, give you and your passengers exceptional connectivity capabilities.
A trademark for any SUV is the interior space it offers its customers. To this end, with fold flat third-row seats and the availability of the power release second row, you receive up to 94.7 cubic feet of cargo space, placing the Tahoe close to average relative to the space offered by its class counterparts.
To entice prospective buyers more, Chevrolet is introducing a performance model that will compete with some of the powerhouses in its class.
Performance Package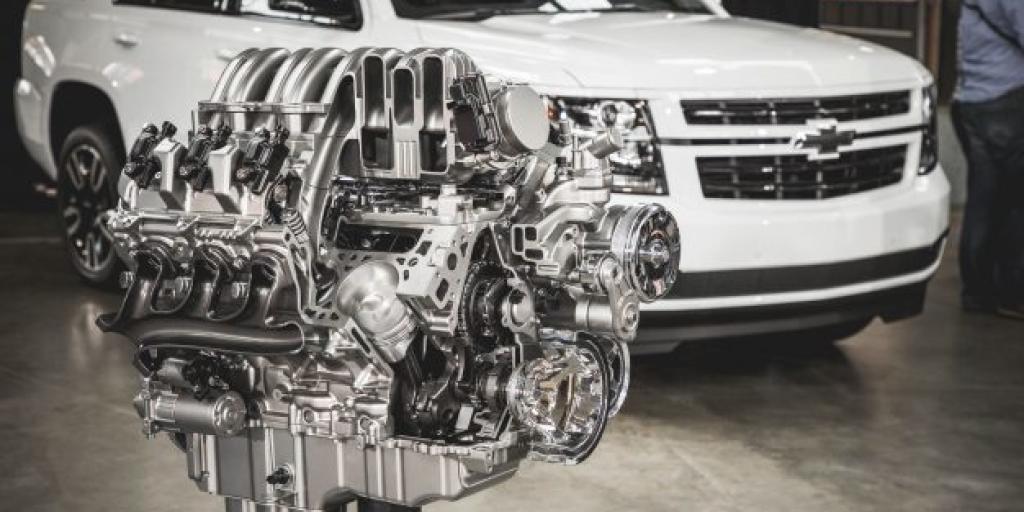 The performance model (available later this year) offered by Chevrolet will include a 6.2-liter V8 engine. This engine generates an exhilarating 420-horsepower to provide plenty of kick when you need to climb a steep hill or weave through pokey traffic. Speaking of power, this performance machine can propel the SUV from 0 to 60 miles per hour in a mere 5.7 seconds. Meanwhile, if you have demanding hauls, you'll find this trim to be to your liking as well, as it possesses an 8,400-pound towing capacity.
Furthermore, this performance trim comes with the new 10-speed automatic transmission to enhance drivability and efficiency. To maintain reliable handling, Chevrolet equipped this performance model with the magnetic control shock absorbers.
"We think the demand for performance SUVs will rise," said Chevrolet's truck marketing director Sandor Piszar to the
Detroit Free Press.
Piszar is onto something. Some brands like Dodge have taken a performance-based focus when designing their vehicle line. This is why it unveiled the Dodge Durango SRT, which comes with the legendary Hemi V-8 engine. This engine generates 475-horsepower.
To keep up with competitors, Chevrolet knew it needed to adjust how it approached meeting the needs of SUV buyers. To this end, it created an SUV capable of delivering high-end performance while also achieving the power capabilities normally reserved for full-sized trucks.
Chevrolet didn't stop there with new offerings. Another way it is expanding its brand's SUV selections is by offering special editions. This seems to echo what automotive experts are saying. "As the SUV market continues to expand, it will draw buyers with a wider range of interests," remarked Stephanie Brinley to the
Detroit Free Press.
Stephanie is the IHS Automotive senior analyst.
Here is a look at a few new editions offered for the Tahoe:
RST Edition
The RST Edition will be available on 2018 Tahoe MY LT and Premier models. This package includes the following stylistic enhancements:
Gloss Black sport grille

22-inch Gloss Black wheels with silver accents

Black bowties

Black roof rails, beltline moldings, and mirror caps

Body-color door handles, headlamp accents, and grille surround
Overall, this package elevates the appearance of the Tahoe through the use of dynamic accents.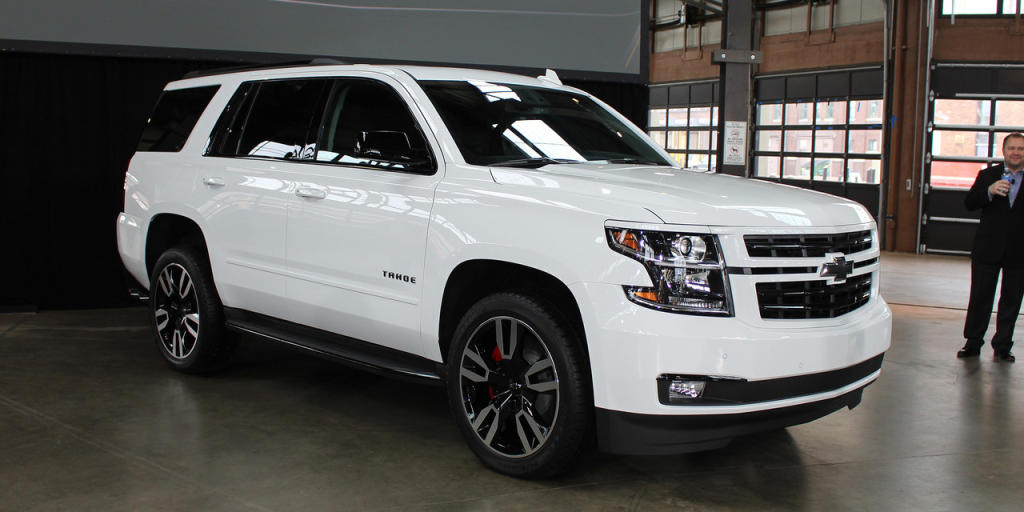 LT Midnight Edition
A current offering for the Tahoe LT trim, the Midnight Edition bolsters an already captivating exterior design through the use of:
All-season tires

20-inch black painted wheels

Black bowties
Z71 Midnight Edition
This edition combines styling and off-road packages to give you a remarkable combination. Here's a look at what this unique edition entails:
The Z71 off-road package

18-inch Goodyear Wrangler DuracTec Tires which are painted black

Black bowties

Black roof rack cross rails

Black mesh grille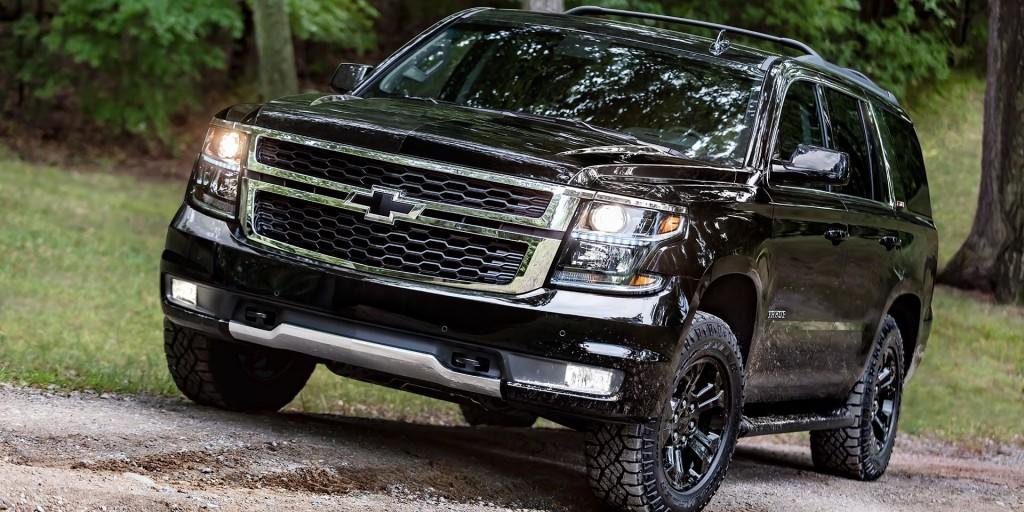 Our Impressions
Chevrolet seems to have its finger on the pulse of what SUV buyers want. By diversifying their inventory, they cast a larger net to appeal to varied needs. In this way, they represent one of the biggest trends happening with SUVs.
Meanwhile, the Chevrolet Tahoe is an excellent all-around performer. It is less expensive than other models in its class, it earns better fuel efficiency, and it can tow more weight. The only areas where the Tahoe could use improvement is in interior space and horsepower output, but Chevrolet has already addressed the latter. Therefore, as far as full-size SUVs go, the Tahoe and its expanding line of models will continue to be one of the most prominent in an impressive class for years to come.
Useful SUV Links
---
Recommended SUV News & Reviews