During the 2016 Paris Motor Show, Audi unveiled its new design for its 2018 Q5 model. Known as one of the most popular models in Audi's lineup, according to J.D. Power, the Q5's new look and features ensure it becomes a mainstay in the luxury manufacturer's impressive vehicle offerings for years to come.
Exterior Design
When studying the body of the 2018 Audi Q5, it's easy to see where a portion of its design inspiration originated from, the 2017 Audi Q7. Both feature bold profiles with angular body lines and chrome accents on the front grilles to grab people's attention. There are subtle differences in the two designs. While the 2017 Audi Q7's side profile has crisp body lines the 2018 Audi Q5 possesses flowing lines at the door handles and bottom door panels to give it a fluid motion appearance. The change, while small, has a dramatic effect in that the Audi Q7 looks more like a sporty sedan than an SUV. Considering this is what many SUV buyers are looking for, Audi hit a home run on this design element.
Interior Design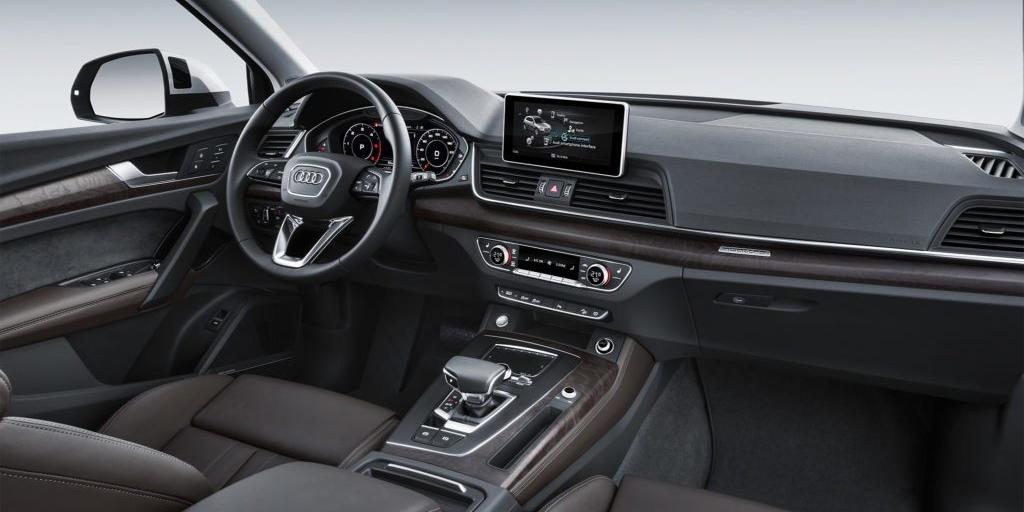 The inside of the 2018 Audi Q5 captures the essence of this SUV. Touches of elegances such as the leader trim on the arm rests and the wood trim, accenting the center console and dashboard emphasizes the fine attention to detail Audi places in providing the most luxurious experience. The sporty gauges keep you attuned to your SUV's performance metrics. However, if you want a real look into luxury, you need to use the 12.3-inch screen. This screen gives you the option to toggle between driver information systems and a vibrant Google Earth display. Another issue pressing on Audi's engineers' minds were storage. To account for this, it equipped the 2018 Audi Q5 with 40/20/40 split-folding rear seats. With the seats in place, the SUV houses 19.4 cubic feet of cargo room, with the rear seats folded, the SUV possesses 54.7 cubic feet of cargo capacity. To provide a real-time comparison of how the 2018 Audi Q5 measures up, its cargo capacity falls below the average of 61.3 cubic feet of cargo room set by 2016 compact luxury SUVs. Therefore, even when this model arrives on showroom floors, it won't be the most spacious offering. To amplify your driving experiences, Audi offers a bunch of unique options for the Q5 interior. You can upgrade to receive the Bang & Olufsen sound system, ambient lighting with 30 different color choices, massaging front seats, and quilted leather seating surfaces. These offerings give you the finest touches of comfort and personalization for your stylish new ride.
Performance
The 2018 Q5 features some of Audi newest performance technologies. The Dynamic Steering feature delivers a variable steering ratio based on the speed of your SUV and the steering angle. This results in agile handling as your SUV hugs curves with less steering on your part. Another new component is Audi's air suspension system. This optional equipment works in harmony with the Audi Drive Select System. Together, they offer different modes such as "Allroad" settings to achieve fluid handling no matter the texture of terrain you drive the SUV over. Along with handling capabilities, a true measure of any Audi vehicle is its power performance. Audi states its 2018 Q5 SUV comes equipped with the 2.0-liter, turbocharged four-cylinder engine. This engine boasts a 252-horsepower output, which isn't too bad until you consider there are other luxury offerings available now that achieve more. To illustrate, the Lexus RX 350 delivers 295 horsepower while the Cadillac SRX achieves a horsepower output of 308. Although deficient in power capabilities, Audi does make up for it with a seven-speed dual clutch, which provides a great punch of power on the Q5. This, coupled with the all-wheel-drive system gives you smooth handling and brisk acceleration. The system also possesses hill descent control to provide controlled handling when tackling steeper declines.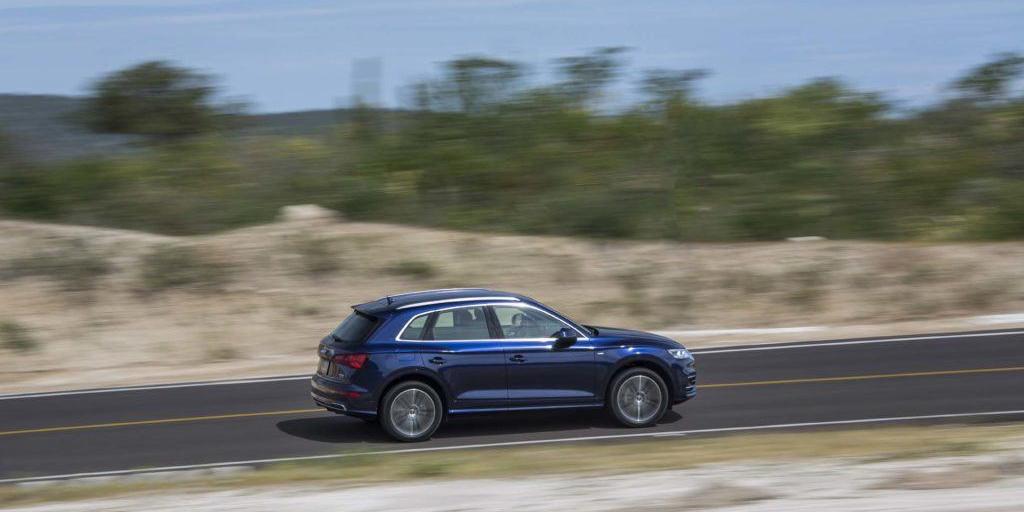 Safety Offerings
The 2018 Audi X5 is as smart as it is capable. It features Turn Assist, which could reduce collisions. How this works is say you are about to make a left turn at a light and it detects an incoming vehicle will come across the intersection before you finish that turn, it will apply the brakes automatically to ensure you don't negotiate that turn. Another beneficial feature, especially for city commuters is the exit warning system. If you stop the SUV and want to open your doors, the system activates an alert if it detects an incoming vehicle. Of course, Audi loaded this SUV with many accident avoidance technologies such as the forward-collision warning system with pedestrian detection. If you elect for an upgraded trim, you'll receive the exit warning system and rear cross-traffic alert, among other technologies to help you make wise decisions.
Technology
The demands of the modern SUV buyers mean manufacturers must offer the most innovative features or be left behind. Luckily, this isn't a problem for Audi, as it accounted for customers' electronic needs when designing the Q5's interior. To keep your digital appendage charged and you connected to it, Audi supplies the Q5 with the Audi Phone Box to charge your phones wirelessly and smartphone projection, if you have an Android or Apple smartphone. If you want access to the full range of Audi's electronic goodies, then elect for an Audi Connect subscription, which grants you access to WiFi connections, Google Earth images and the ability to access your SUV remotely with your smartphone or smart watch.
Our Take
Nimble in style, brisk in performance, savvy in tech and safety features, the 2018 Audi Q5 has something for everyone. The five-passenger SUV will invade the European market first in 2017 and should make its appearance in the United States sometime in 2017.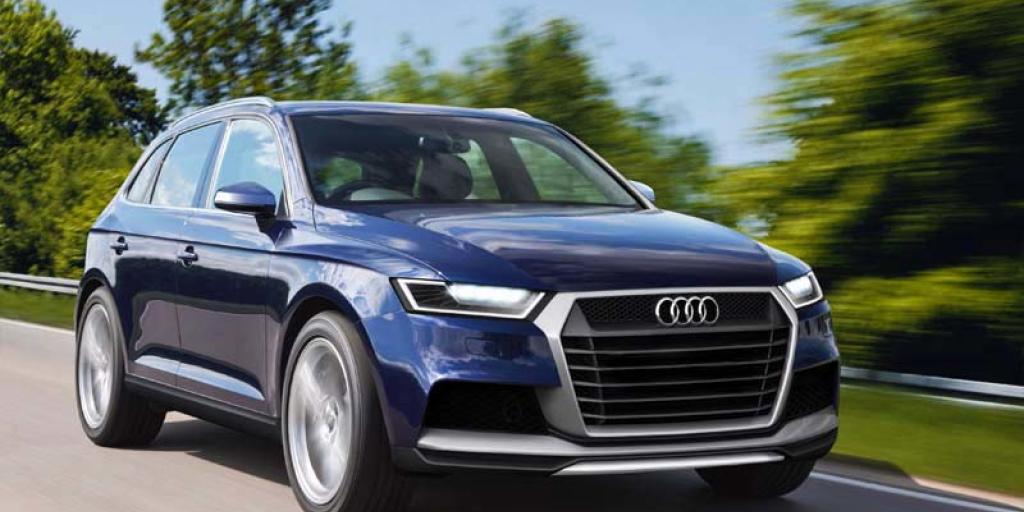 Useful SUV Links
---
Recommended SUV News & Reviews