Audi takes a unique approach to developing its vehicle's names by connecting it with a specific piece of technology indicative of that vehicle. So, it doesn't come as a surprise that Audi named its new electric SUV, "e-tron." The news of the SUV's name came from an interview conducted by Autocar with Audi CEO Rupert Stadler. Stadler told the publication the intention behind using the e-tron name was to harken back to the "Quattro" name bestowed to Audi's first vehicle that had all-wheel drive. This means the manufacturer might use the somewhat science fiction name on all of its models that possess electrified powertrains, according to Digital Trends.
E-Tron's Origins
The e-tron name has been with the manufacturer since Audi revealed it back in 2009. Since then, Audi denoted its electric offerings like its A3 Sportback and its all-electric R8 with the e-tron title. The first look of the new SUV came by way of the 2015 Frankfurt Motor Show. There, Audi revealed a sleek Quattro-concept car that promotes form and function. Instead of side mirrors, Audi installed the concept model with camera pods on the front fenders. Along with its sharper lines, the concept car delivers a dramatic profile. This is best represented in its prominent grille, outlined by its geometric shape and vertical lines; the LED headlights also strike a stunning visual. Road Show reported Audi plans to use elements of this design in its new all-electric SUV. To promote efficiency, Audi designed it with aerodynamics in mind. Along with the previously mentioned cameras in lieu of mirrors, Audi made the e-tron Quattro concept car with a lower roofline and retractable door handles. Road Show reported these improvements in design reduced the concept model's coefficient of drag down to .25. This is better than any SUV on the market, according to Audi. Of course, not everyone will love the new design. Because it has a lower roofline, the profile of it promotes more of a wagon appearance than a traditional SUV. Due to this, it won't match everyone's design tastes, but the performance more than makes up for it.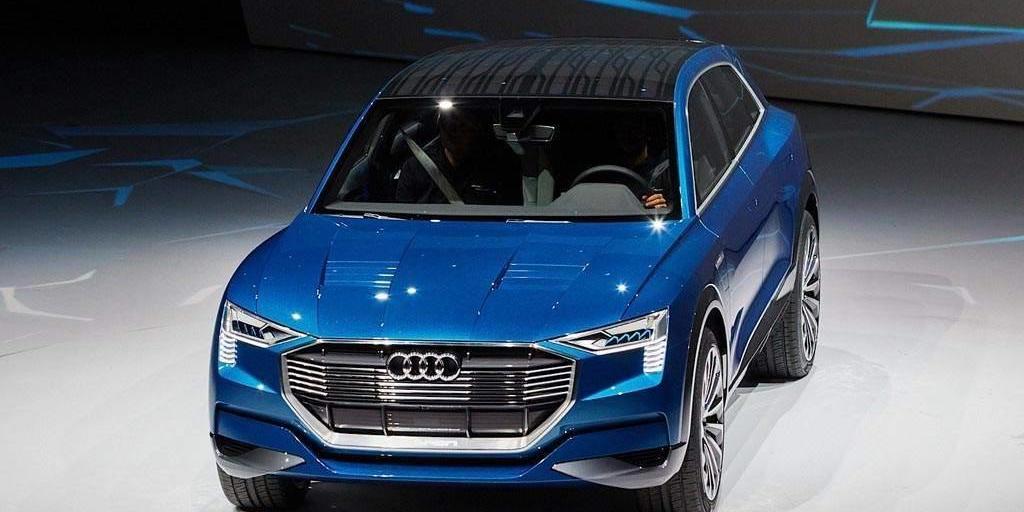 E-Tron's Range and Performance
To give you an idea of what Audi has been working, it's important to go back to its concept car introduced in Frankfurt. The all-electric Quattro concept came with a 95-kilowatt-hour lithium-ion battery pack. This allowed the car to have a range of 310 miles. Along with this, the car featured three electric motors that generated up to 430-horsepower. In essence, the capabilities of the concept vehicle result in you receiving the high-speed performance of a luxury model with a gasoline engine, with an impressive driving range. It's important to note that Audi hasn't made any details known on whether the SUV will possess the same powertrain elements that debuted on its concept car last year. This is only to provide a window into the advancements Audi has been making.
How The Numbers Compare
Audi is entering a growing marketplace, as vehicle manufacturers shift their focus to making more environmentally friendly options. Of course, when measuring how a model compares to other electric SUV offerings, a good benchmark is the Tesla Model X. The Model X houses a 100 kWh battery and delivers a range of 289 miles on one charge. If Audi plans to use the same powertrain platform it introduced in Frankfurt, it would make the "E-Tron" SUV competitive in this regard. Aiding efficiency is an SUV's design. Both the Tesla Model X and the proposed design of the Audi "E-Tron" achieve spectacular aerodynamic profiles. This results in a drag coefficient of 0.24 for Tesla's Model X, so Audi's claims of it having the best drag coefficient for SUVs might be called into question given what Tesla's SUV achieves.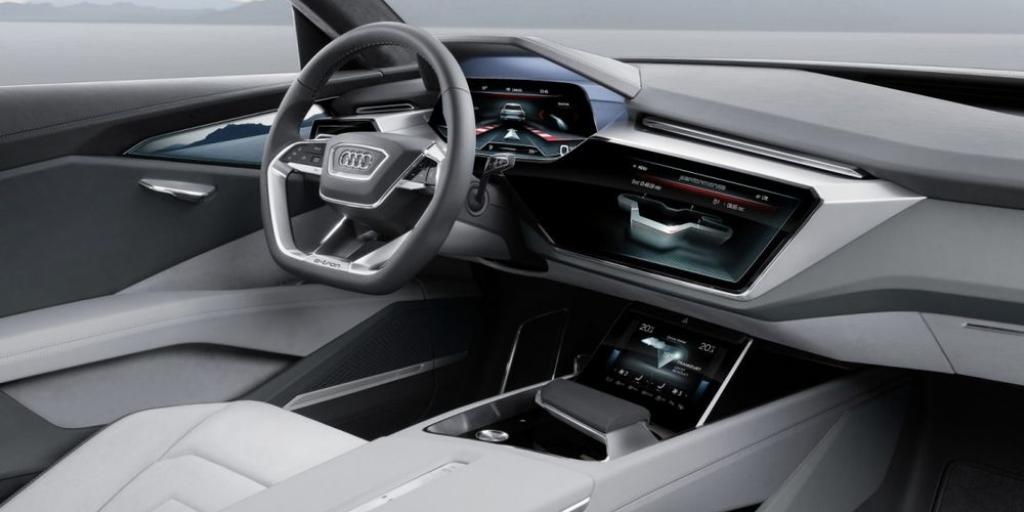 Production/Scheduled Launch
What we do know, thanks to Digital Trends, is Audi will begin production on its E-Tron SUV at a Belgium factory. This aligns with the 2018 release date Audi targeted for its new SUV. The new model marks the beginning of the manufacturer's shift towards producing more electric cars. Audi estimates that by 2025, a quarter of its sales in the United States will come from electric cars. In addition to the all-electric SUV it will offer, Audi has plans for two more electric models, one for a hatchback and one for a sedan. Audi of America president Scott Keogh told Automotive News that the reason for this shift in focus concerned the stricter emissions standard. By 2025, car manufacturers must have a fleet average of 54.5 miles per gallon, according to U.S. Corporate Average Fuel Economy standards.
Charging Stations Planned
A big concern for many who want to take a closer look at electric vehicle offerings is charging availability. While the 300+ mile range sounds promising, having access to fast-charging stations becomes paramount especially if you are on longer trips. To accommodate this need, Audi has a vision of building fast-charging stations, where you will be able to charge your SUV up to 80 percent in as little as 30 minutes. Audi stated this will give your SUV a driving range of up to 200 miles, which does add some practicality if you plan on doing longer trips. Audi also mentioned its intentions to have the charging stations operational in time for the SUV's release in 2018. Currently, it didn't specify how many charging stations it plans to build.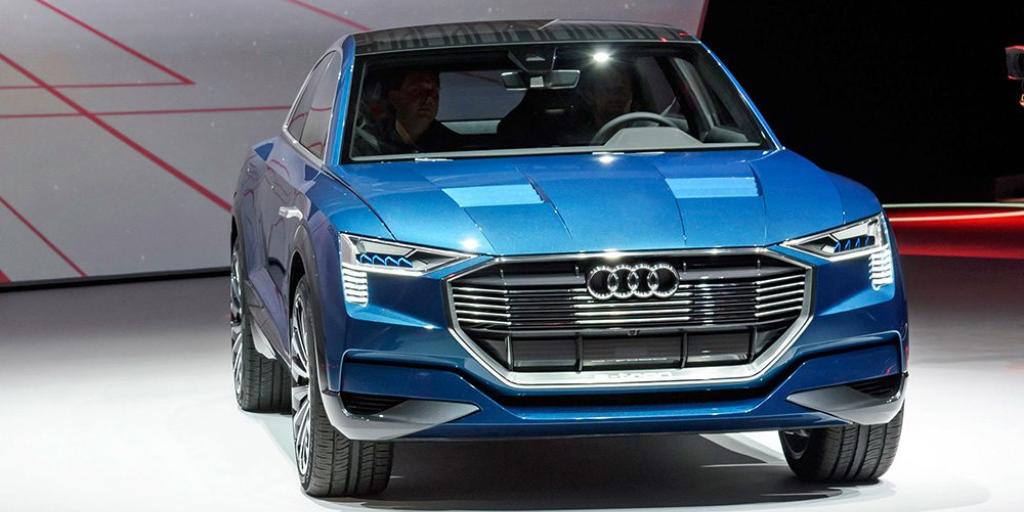 Overall Impressions
Electric models will continue to gain a stronger foothold in the automotive marketplace, as more buyers and manufacturers alike turn to environmentally friendly alternatives. If what Audi proposed in Frankfurt comes to realization in its new SUV, this could mark a game-changer for the luxury manufacturer, as it's able to match Tesla's Model X in range and efficiency.
Useful SUV Links
---
Recommended SUV News & Reviews