Volkswagen lovers in the United States rejoice! VW plans on debuting a new crossover later this month and it actually has a name that's easy to pronounce. While the company has yet to confirm the name, the German-language affiliate of Automotive News reports the SUV will be called Atlas. VW is said to debut the name later this month at a media event in Santa Monica. 
Name Selection
The company reportedly filed a trademark application for the name with the U.S. government in April. The move came only after VW executives decided to allow its North American team to pick the name. Typically, a committee in Germany would have selected a name starting with the letter T. The committee named its previous crossovers Touareg and Tiguan. Because those names are so difficult to pronounce, many in the U.S. are welcoming the new name with open arms. Hinrich Woebcken, CEO of VW's North America region, says the decision shows the company's top executives are now willing to release more control when it comes to the operation of the company in the United States.
"Two or three years ago, it would've been a no-go that the region decides an individual name," said Woebcken in a July interview with Automotive News Europe.
The new name has plenty of meaning. In Greek Mythology, Atlas was a Titan involved in a lengthy 10-year battle with the Olympians. The Olympians won the war and as punishment, Zeus condemned Atlas to stand at the western edge of Earth and hold up the heavens for eternity. It almost seems fitting for VW to name its new crossover Atlas because the company hopes it will lift the brand up in the United States. VW could certainly use all the help it can get.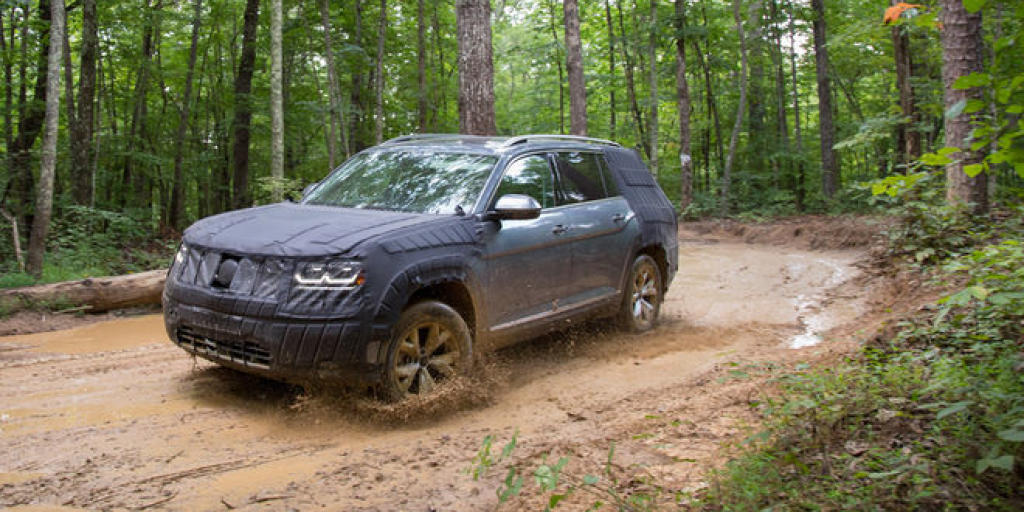 Brand Recovery
The company continues to suffer from its diesel emissions scandal. Signs of irregularities in VW cars were first discovered by a non-profit called the International Council on Clean Transportation in 2014. A year later, the company admitted to making diesel cars that cheated emissions tests into a passing grade. Researchers found that some of VW's cars emitted almost 40 times the permitted levels of nitrogen oxides under the Environmental Protection Agency's Clean Air Act. The company was slapped with billions of dollars in fees and penalties as a result. It also had to shell out money for buybacks. It's a scandal that continues to impact the company today. VW saw a 12.5 percent decrease in total U.S. sales from September of last year to this year. Officials say they realize VW's revival will take time. "This brand needs some years to really recover and step up," said Woebcken in his July interview. They hope the Atlas will help with that revival. The SUV will be built at VW's factory in Chattanooga. The Tennessee factory employs more than 3,200 people. Production on the Atlas will reportedly begin there in December. "We want to build the brand story to a level that this brand is not seen as a niche player anymore," said Woebcken.
Details
The three-row Atlas has been in development for years. Previous concepts were the CrossBlue in 2013 and the Cross Coupe GTE in 2015. Autoblog says it tested a pre-production V6, all-wheel drive model of the Atlas on an off-road course near the company's Chattanooga factory in August. The site's editors say the engine sounded impressive and the shifts felt smooth. Apart from the V6 that Autoblog tested, VW will also likely offer a turbocharged four-cylinder engine and front-wheel drive version. The vehicle's visibility was described as excellent by Autoblog's editors. That's thanks to its thin A-pillars. The cabin's upright view of the road, the panoramic sunroof and the infotainment system's LCD touchscreen also received compliments. Even in the second and third rows, there was said to be plenty of enough space to stretch out. There was even enough space for Woebcken, who is quite tall, to comfortably sit. The Atlas' safety features will likely include a 360-degree overhead camera, blind-spot detection, adaptive cruise control and pre-collision braking. Features that American consumers love. "You're going to see a lot of features in the car that are typically reserved for premium SUVs," Woebcken told Autoblog. Unfortunately, what the Atlas will look like on the outside remains somewhat of a mystery. When Autoblog tested it, it was covered in black wrapping.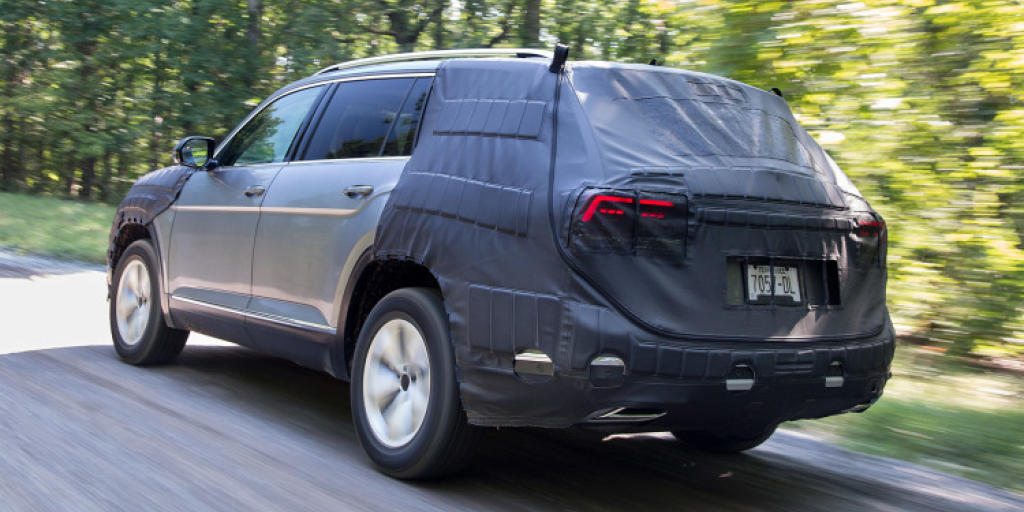 Overall Strategy
The Atlas is part of VW's overall strategy to be more competitive in the crossover market. While this September was VW's best ever for U.S. sales of the Tiguan, the company still only saw a 0.5 percent increase over September 2015. It hopes giving the vehicle, which is often perceived as too small by consumers, a makeover will boost sales. The Tiguan will reportedly get a three-row variant. "We want to be proud again and relevant in the market," said Woebcken. While VW is clearly out to impress consumers, it also hopes having a wider model range and lower pricing will make its dealers happy. While VW reached a settlement with more than 600 dealers in August for losses incurred from the emissions scandal, many of them remain frustrated. During that time, VW let dealerships know about its plan to shift to a more mass-market strategy. While news of the easy to pronounce name for the company's next SUV is sure to appease dealerships, it's really just the beginning.
Whether or not VW's efforts will work is still left to be seen. But, some say this is definitely a good start. One other thing is clear. VW executives won't stop holding their finger on the reset button until they see some significant improvement.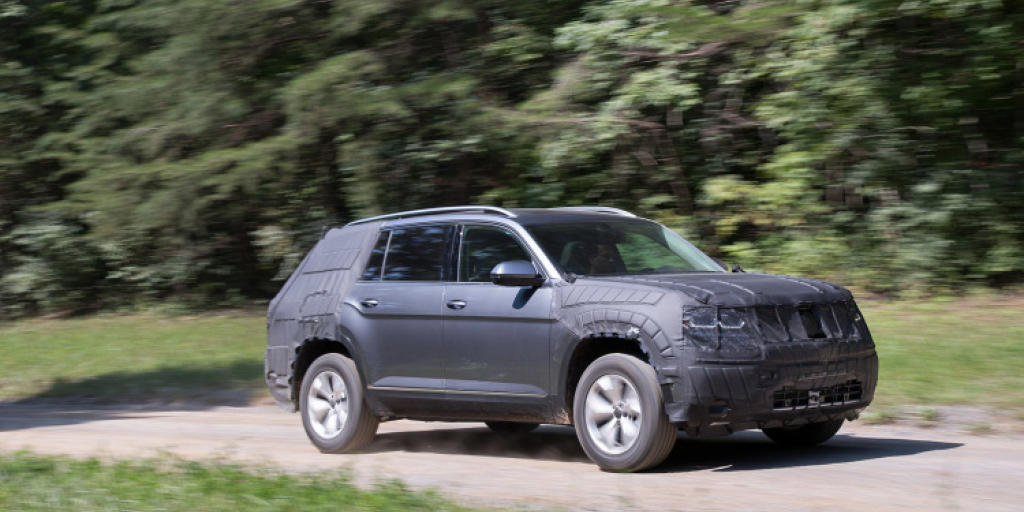 Useful SUV Links
---
Recommended SUV News & Reviews