It's easy to focus on the areas where SUVs hold the most appeal like seating and cargo versatility and the higher position of the body. At the same time, focusing on those factors alone limits the perspective on what certain SUVs can do.
Just because you opt for a larger vehicle doesn't mean you should sacrifice on the performance end. Luckily, some manufacturers agree with this mindset and have created SUVs with awe-inspiring power. In some ways, these models mimic what their car counterparts can do in the way of acceleration and overall power capabilities. Here are a few models that are sure to feed your need for speed.
2018 Dodge Durango SRT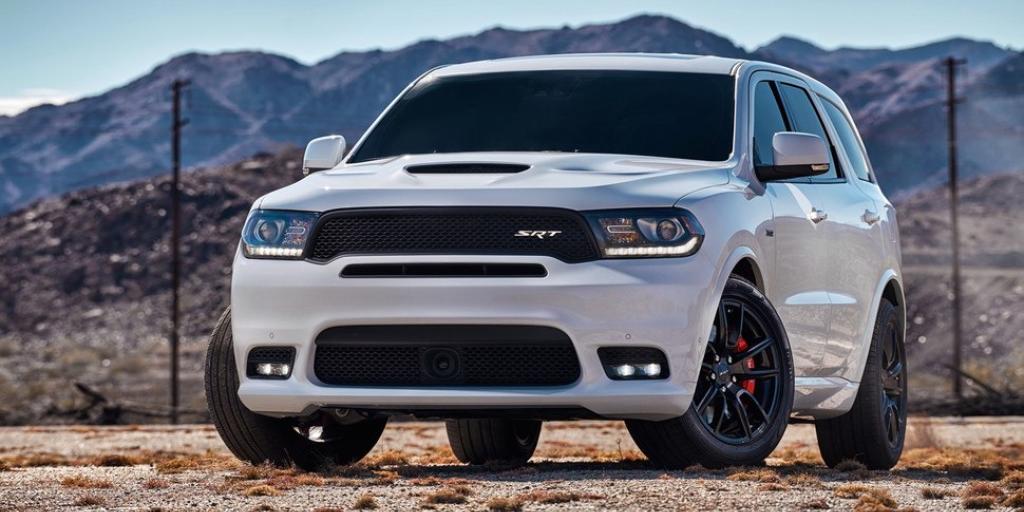 Dodge's focus is on performance. Therefore, it isn't a big surprise to find its new Durango SRT model will deliver muscle car power. Equipped with the 6.4-liter Hemi V8 engine, this SUV achieves an impressive 475-horsepower output, rivaling many luxury performance brands like Porsche.
A great example of the Durango SRT's power prowess rests in its acceleration. When equipped with the Hemi engine, the SUV can move from 0 to 60 miles per hour in just 4.4 seconds. This will transform mundane drives into jaw-dropping experiences. Meanwhile, leave it to Dodge to create an SUV that rivals pickup trucks in power capabilities. With a towing capacity of 8,600 pounds, the new Durango has enough power to handle some of your family's most demanding tows with ease. Overall, it's stunning what this SUV achieves in terms of acceleration and power capabilities. You won't have to wait too much longer to see one in person, as the 2018 Dodge Durango SRT will be dealerships later this year.
2017 Jeep Grand Cherokee SRT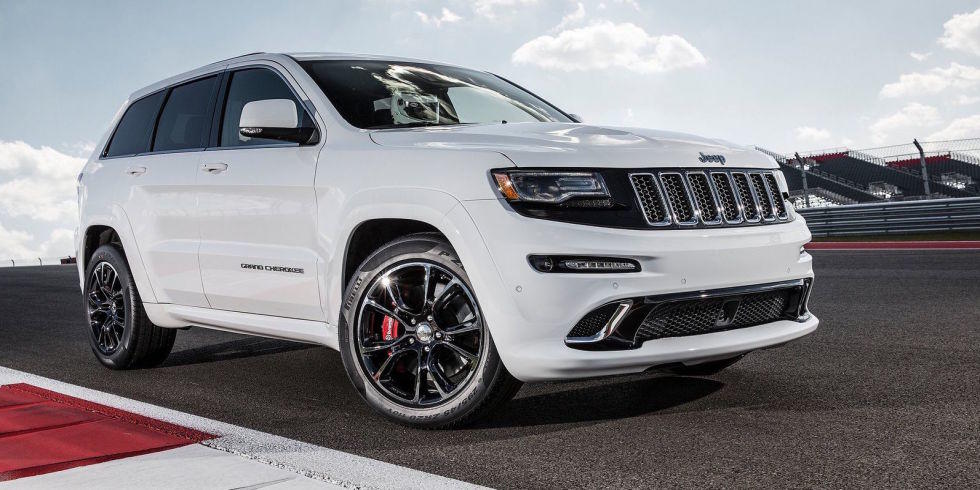 If you cannot wait to test out the Durango's engine, you can test drive a 2017 Jeep Grand Cherokee SRT instead. The Cherokee SRT comes with the 6.4-liter Hemi V8 engine. This beast of an engine, when paired with the eight-speed automatic transmission, creates an outstanding driving experience. If you crave responsive drives, you can use the paddle shifters to tailor the feel more towards you liking. The engine even includes an Eco Mode to help you save money at the pump.
This SUV looks as good as it drives. Jeep employed a race-inspired interior, featuring a G-Force meter, a leather-wrapped flat-bottom SRT steering wheel, Uconnect performance pages, carbon fiber interior accents and more. The result makes the 2017 Jeep Grand Cherokee look and feel more like a muscle car than an SUV.
2017 Porsche Cayenne Turbo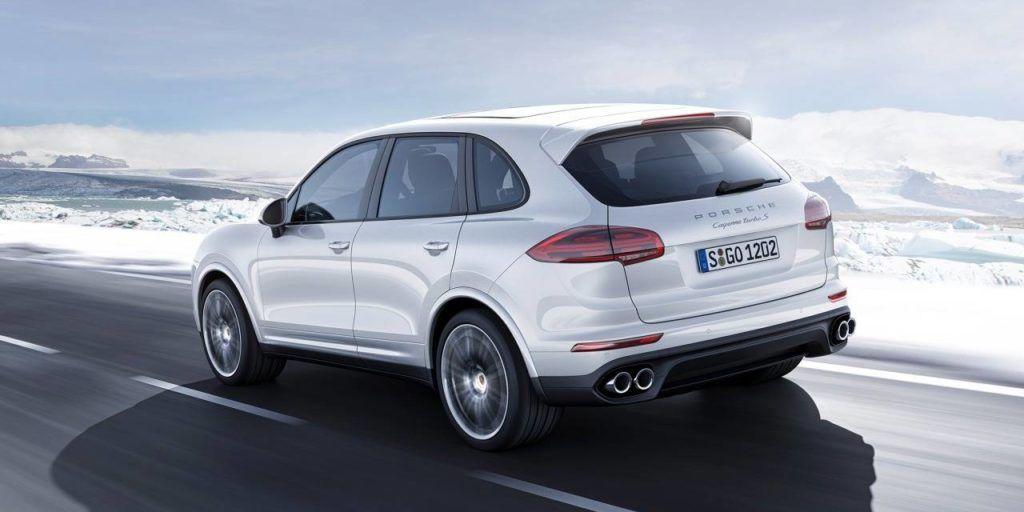 If costs isn't a primary concern for you, then you'll love the 2017 Porsche Cayenne Turbo. Equipped with a 4.8-liter twin-turbo V8 engine, it generates an awesome horsepower output of 520 at 6,000 rpm. This engine includes twin-turbo with charge air cooling, direct fuel injection, and thermal management to help the SUV achieve its sports car performance.
To demonstrate, the SUV can go from 0 to 60 miles per hour in 4.2 seconds. This is lighting quick for any vehicle, let alone one you can use to transport sports teams, do family vacations, and more. While not recommended to try, the SUV can reach top track speeds of 173 miles per hour. Its sports car performance translates into exhilarating drives that will never grow old.
2017 Mercedes-Benz GLE-Class Coupe AMG GLE63 S 4MATIC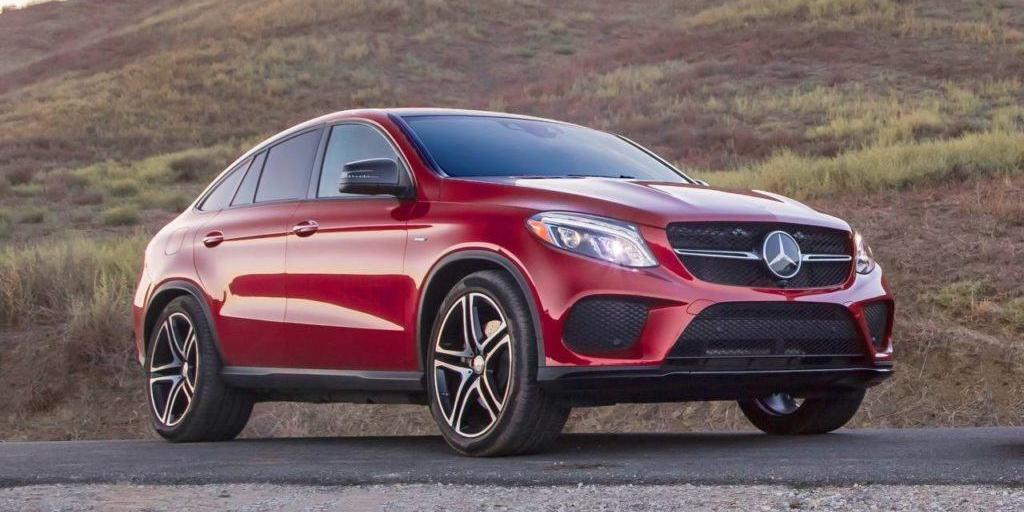 This SUV packs the ultimate power punch. Equipped with the 5.5-liter V8 engine and an automatic transmission, it leaves other SUVs in the dust. To illustrate, the engine generates 577-horsepower, placing it on par with some of other high-performance brutes in its class like the 2017 BMW X6 M.
What makes this SUV so impressive is how much more power you receive with it relative to other models in its class, where the average horsepower output per SUV is 303. This represents a 90 percent advantage the SUV has over its competitors, which is huge if you seek one of the most powerful SUVs available and the cost isn't a concern--this model retails for $110,650.
2017 BMW X6 M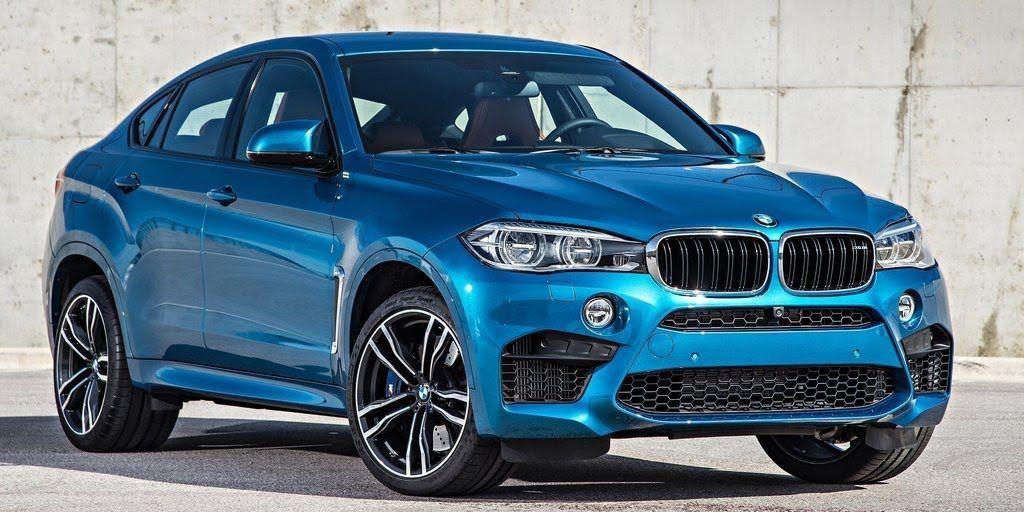 To receive the pinnacle of sports car performance, you need to look no further than the 2017 BMW X6 M. Part coupe, part crossover SUV, the X6 M possesses wider rear tires that give the SUV its athletic stance. Along with enhancing the SUV's already magnificent profile, the rear tires improve traction.
BMW engineered the X6 M to deliver exhilarating drives. One way it achieves this is with Dynamic Precision Control, which makes cornering smoother by reducing understeering. Of course, providing agile handling is only one area where the X6 M excels in. The SUV's main draw concerns its power capability. Equipped with a 4.4-liter V8 engine, the SUV can generate up to 567-horsepower. This power is best represented by its 0 to 60 time of 4.0 seconds, resulting in drives that are sure to leave you breathless. To help the X6 M deliver the best in performance, BMW made the design as functional as it is attractive, The aerodynamic shape of the SUV, coupled with additions like the M rear diffuser, optimize airflow to allow the SUV to perform at the highest level. Overall, the 2017 BMW X6 M is one of the best examples of high-performance engineering. If you have the financial means--the starting price is $102,000--you can experience precision driving at its finest.
Our Take
These five SUVs represent some of the most powerful offerings available in its segment. It illustrates that manufacturers have no qualms with producing SUVs with track quality speed, making it great for buyers who crave power but also need the conveniences SUVs offer. While the costs of owning one of these models are steep, the benefits are high as well. Therefore, if the cost isn't a concern and you want to drive the best vehicle engineers have to offer, you can't go wrong with one of these five SUVs.
Useful SUV Links
---
Recommended SUV News & Reviews