A big part of buying an SUV concerns its cargo space. Along with having the capacity to transport up to eight people, having space to store your gear can be just as important. Therefore, finding storage solutions that work for you can make the difference between a well-organized cabin and a chaotic one.
To account for this need, manufacturers have crafted storage solutions that are perfect for SUV owners. Some of these you can find with your current manufacturer while others require you buy them online through retailers like Amazon.
Zoom Basics Trunk Organizer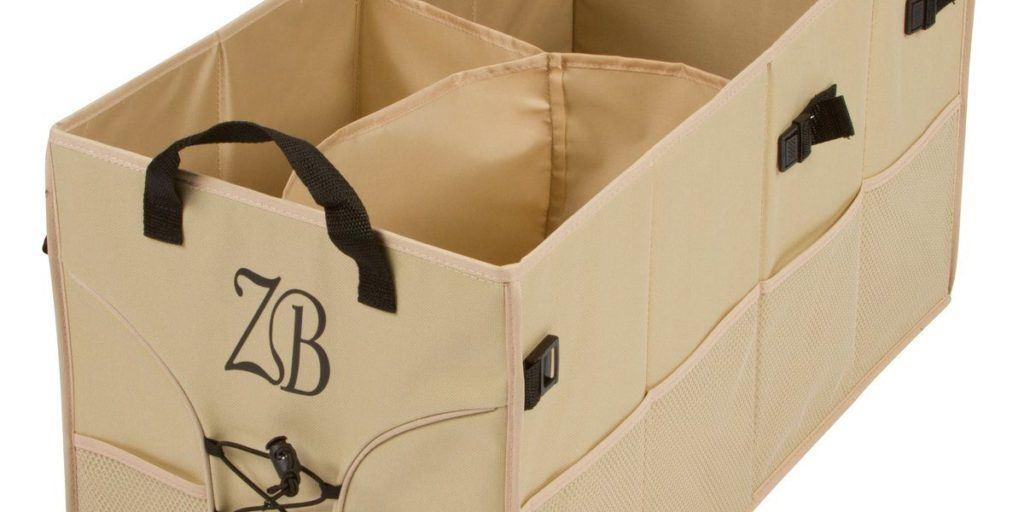 The Zoom Basics Trunk Organizer, retailing on Amazon.com for $11.99, offers the versatility SUV owners need. The organizer achieves this with outside pockets designed to contain your smaller items. Meanwhile, you can customize the interior with the removable divider for larger or odd shaped items.
Moreover, the 600D polyester material delivers durability for many uses. If you don't need to use it, the organizer collapses easily so you can tuck it under a seat. Overall, this is an outstanding organizer in that you have varied sized storage solutions to help you tow sports equipment, auto emergency kit items, or your groceries securely. Best of all, with a low price, it's an affordable storage solution for families.
EP Auto Collapsible Trunk Storage Organizer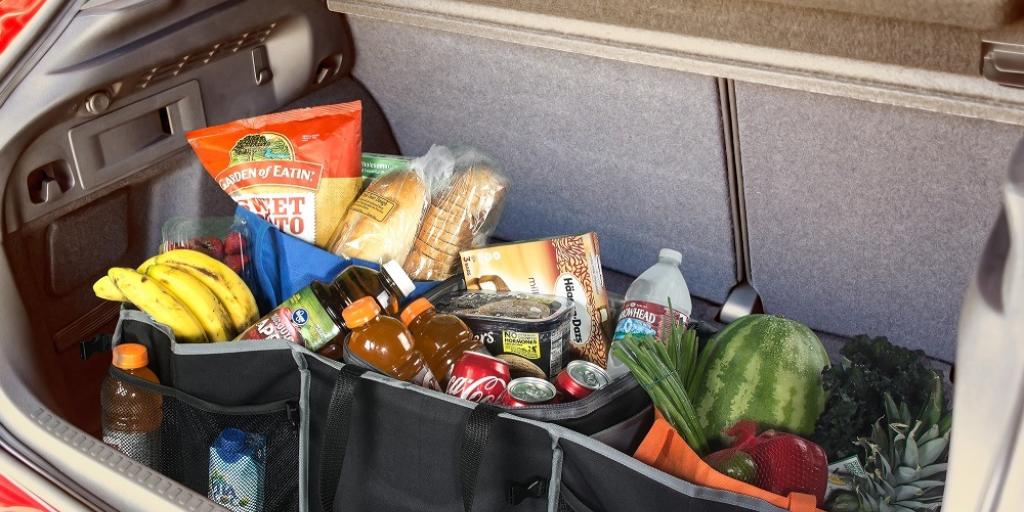 This generously sized trunk organizer is the perfect place to store a wide variety of items including tools, groceries, or even your SUV's care products like washer fluid. What makes this a dream storage solution for those with many tools is the eight side pockets, creating the perfect area to keep tools secure during transports.
The organizer also features two rigid base plates and sturdy walls to keep its shape when storing gear. The bottom is supportive enough to handle heavier items, making it an excellent solution for transporting groceries from the SUV. Similar to the Zooms Basics organizer, the EP is collapsible and affordable, retailing on Amazon for $13.87.
Jeep Cherokee Pet Kennel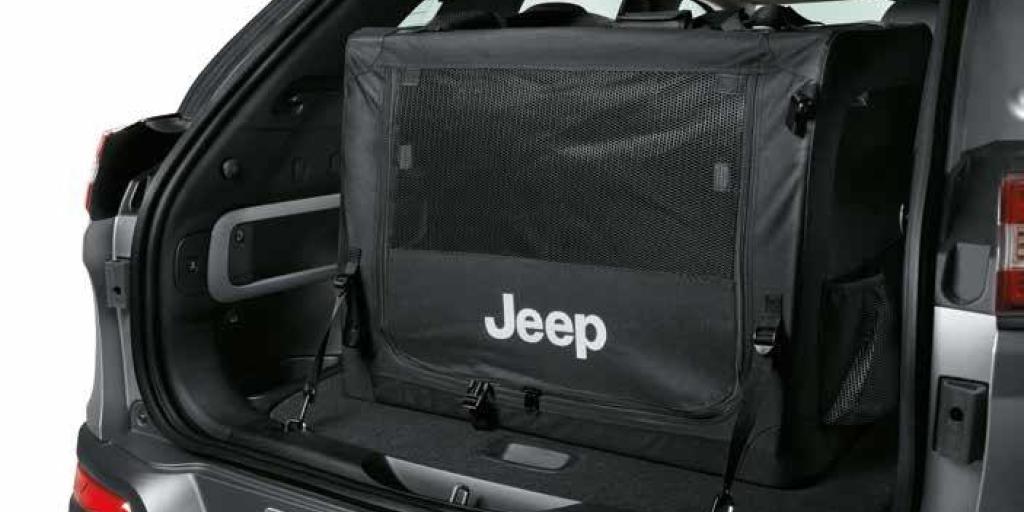 For Cherokee owners who enjoy taking their companions on their trips with them, this pet kennel is the perfect solution. The crate goes in the rear cargo area where you can use the built-in holders to secure it. This keeps your pooch safe during drives.
Other benefits of this kennel are it can keep your interior clean. One common concern for pet owners is having fur everywhere after transporting a pet. The kennel helps to contain pet hair so it doesn't cover your seats. In addition, the kennel is easy to assemble and collapses when not in use, allowing you to store it out of the way. Lastly, by having your dog secure during transports, it creates more room for passengers and your cargo. While this one is specifically for Jeep owners, you can find similar models on Chewy.com if you have a different SUV model.
The Cozy Greens Backseat Backseat Car Organizer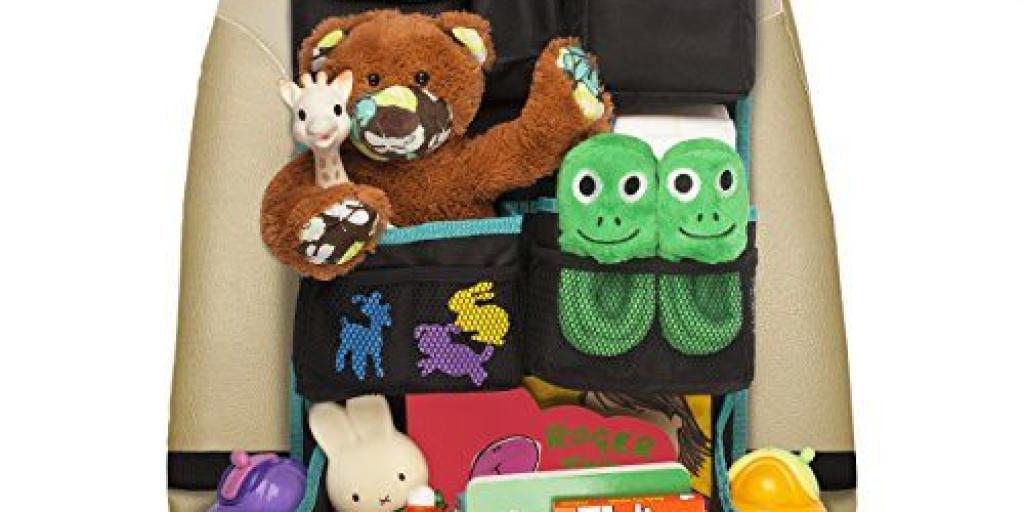 If you have kids, especially younger ones, you'll likely be taking many items with you on your drives. To simplify storage, you can use this car organizer from The Cozy Greens. The organizer comes with the Super Secure Strap System so you can attach this to the back of the seat securely.
In addition, the organizer features areas large enough to hold sippy cups or bottles. There's also enough storage room for toys, diapers, and electronic goods like handheld games. This versatile system provides organization for busy parents so you can access the items your kids need quickly. What's more, you can buy this online at retailers like Amazon for as low as $17.97
Multifunctional Auto Car Back Seat Organizer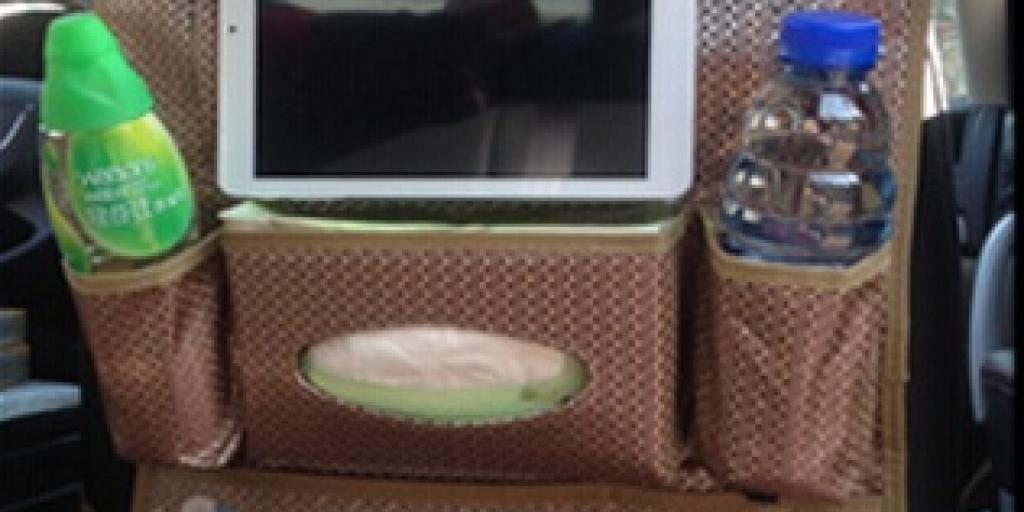 This organizer comes with six straps to attach to the seat easily, providing rear passengers with a unique storage device where you can house many items. The varied sized compartments allow you to store items as big as an iPad to drinks, tissue boxes, and more. There are even two hooks on the bottom where you can attach a garbage bag.
On long trips, this can be a versatile solution for rear passengers in that you have plenty of room to stretch out thanks to storing much of your gear in the organizer. Furthermore, the organizer is affordable as you can buy it on Benzi Shop for $24.95.
Factors to Keep in Mind When Accounting for Storage Solutions
While there are a wide variety of storage products available, these five represent some of the most versatile choices available. However, before buying these products, it's important to devise a storage plan for your SUV. Here are some factors to be mindful of:
First, you should think of the primary uses for your SUV, as this will help you understand your storage requirements more. To illustrate, if you plan to use the SUV to transport sports teams, then having a trunk organizer is going to be paramount to keeping items secure and creating enough room for passengers to remain comfortable.

Even if you have a new SUV, you should have a roadside emergency kit in case something happens. Many manufacturers sell these kits, which can include a first aid kit, jumper cables, hazard signs, and more. The benefit to going with manufacturers is they account for the SUV's space when making them, resulting in you having the equipment you need without having to sacrifice too much cargo room.

Lastly, if you plan a road trip, make a list of the items you plan to transport. In addition, you can buy a cooler designed specifically for use in SUVs, where you have access to water, fresh fruit, and other items during your trip. This will eliminate the need to overspend at gas stations on junk food while keeping snacks organized in a condensed space.
Useful SUV Links
---
Recommended SUV News & Reviews