SUVs hold widespread appeal due to their versatility. Not only can you find models that deliver sportier handling with ample interior room, you can find power behemoths which can tackle your most demanding jobs with ease.
Whether it's towing boats, trailers with work equipment or camping items, manufacturers provided their SUVs with powerful drive systems, and in some cases, truck chassis to help the SUV deliver the power and handling needed for the jobs. Additionally, many manufacturers offer trailer packages which enhance the SUV's handling when you tow equipment.
Therefore, how do you know how much power you need? An easy way to determine this is to think of the items you plan to tow with any degree of regularity along with the trailer's weight. To demonstrate, say you are towing a short pontoon boat weighing 2,200 pounds--which is the average weight according to Better Boats--then you'll need an SUV with a towing capacity that exceeds this amount.
Power capabilities don't extend only to how much an SUV tows. You'll also want to factor in the torque output, as this can be a good measure how fast the SUV accelerates. If you are traveling uphill with added weight by way of towing, then you want an SUV that provides enough power not only to haul the weight behind you but also to supply the power needed to scale hills at steady speeds.
With these factors in mind, U.S. News & World Report examined all the 2017 SUVs to identify the ones which possess the best towing capacity. Here are their findings:
2017 Dodge Durango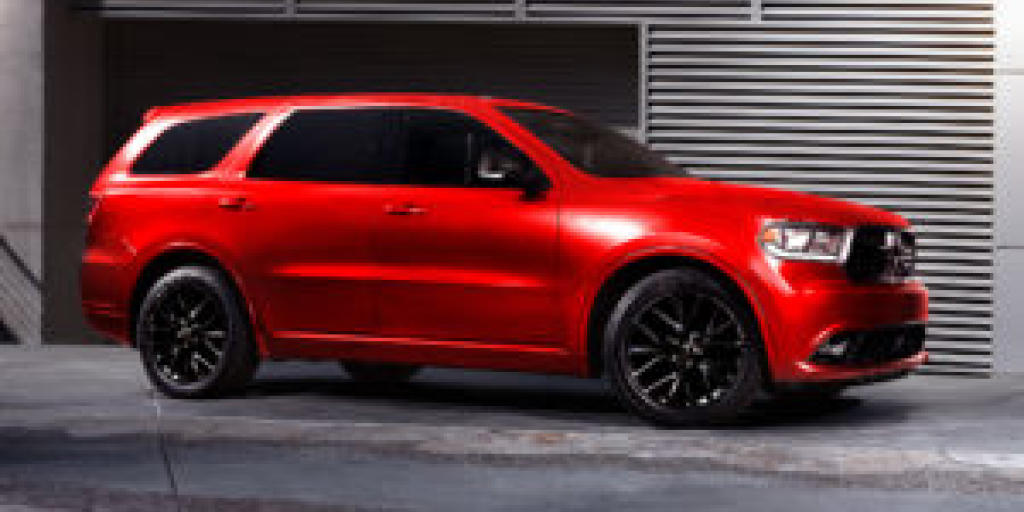 Dodge shifted their focus to becoming
the
performance brand and it's hard to argue with the results of their emphasis. Their product line is outstanding, with a wealth of powerful cars and SUVs that top the lists in their respective classes for power capabilities. The 2017 Dodge Durango is no different in this regard. The Durango achieves the most power when you upgrade to the 5.7-L V8 engine. This engine delivers a heart-pounding 260-horsepower and 390 lb-ft of torque. The power generated from this engine allows the SUV to tow up to 7,400 pounds, placing it on par with what some
truck
models deliver. Its other engine offering, the 3.6-L V6 engine isn't too shabby either, as it has a towing capacity of 6,200 pounds, providing you with ample power to tow smaller items like boats and jet skis with ease.
Tied with:
2017 Jeep Grand Cherokee (7,400-pound towing capacity)
2017 Land Rover Range Rover
Land Rover vehicles personify off-road capabilities, luxury, and power. The 2017 Land Rover Range Rover exudes these qualities well. If you require maximum power, then you'll want to opt for the towing package which boosts the SUV's towing capacity to 7,716 pounds. If you want power but also want to increase the SUV's fuel efficiency, the turbo diesel 3.0-L V6 engine is a great option. The engine achieves a highway gas mileage of 28, which is excellent considering all the power capabilities the SUV possesses.
Tied with:
Land Rover Range Rover Sport (7,716-pound towing capacity)
2017 Toyota Land Cruiser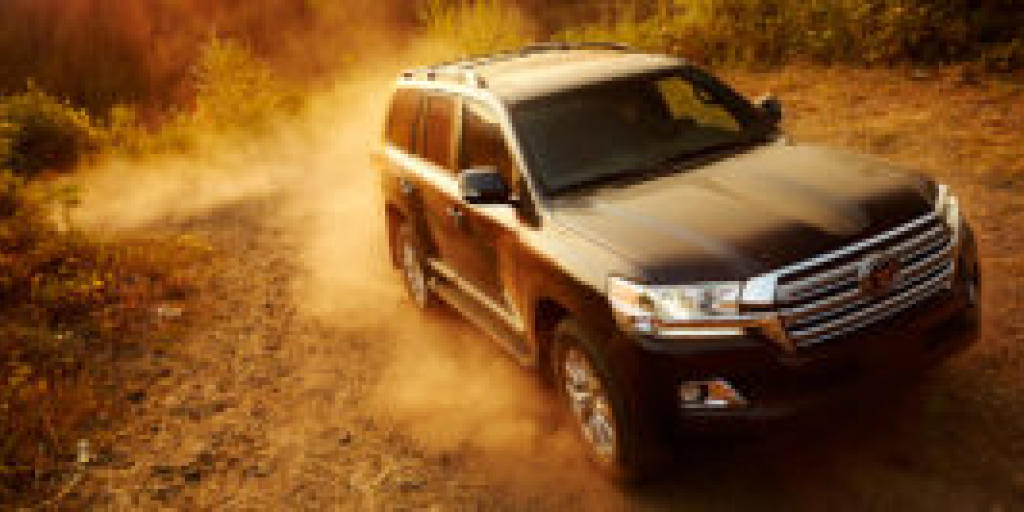 This SUV is Toyota's premium offering. While its sticker price is high--it retails from $84,775--it achieves superior power with its 5.7L V8 engine and eight-speed transmission. The result is an SUV that delivers robust performance whether you are traversing over road, rock or other terrains, and it can tow up to 8,100 pounds, giving it better power capabilities than the Chevrolet Colorado and the Honda Ridgeline.
2017 Cadillac Escalade
Not only is the Cadillac Escalade a symbol of luxury, it is also an awesome machine of engineering. The standard engine offer is the 6.2L V8 engine which delivers anything but standard power. The best illustration of this is its towing capacity of 8,300 pounds. In addition, to maintain smooth handling during your hauls, Cadillac supplies each trim of its Escalade models with the Trailering Package.
2017 GMC Yukon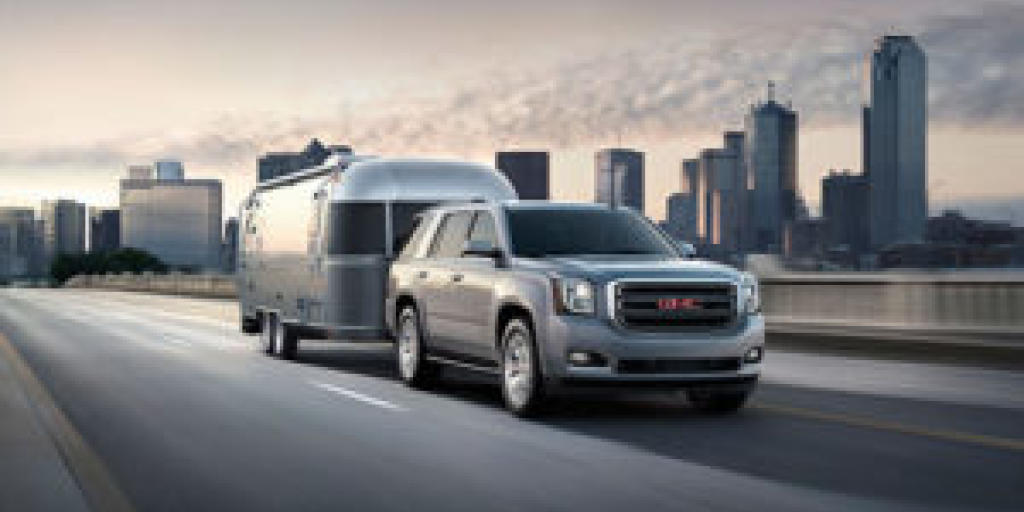 The 2017 GMC Yukon achieves exceptional power thanks to its 6.2L EcoTec3 V8 engine. This engine generates 420-horsepower and 460 lb-ft of torque, allowing the SUV to tow up to 8,400 pounds. If you plan to tow items regularly, you'll enjoy the Trailer Brake Controller. With this feature, you can control your trailer brakes with the press of a button.
2017 Infiniti QX80
The 2017 Infiniti QX80 holds a slight advantage in towing capacity over the 2017 GMC Yukon on account of its 5.6L V8 engine. This engine helps the SUV tow up to 8,500 pounds. Not only is it one of the most powerful SUVs available in this regard, it is one of the most affordable luxury SUVs available. With a starting price of $63,850, it is $19,045 less expensive than the average cost of a 2017 full-size luxury SUV, according to AxleGeeks.
Tied with:
2017 Nissan Armada (8,500-pound towing capacity)
2017 Chevrolet Suburban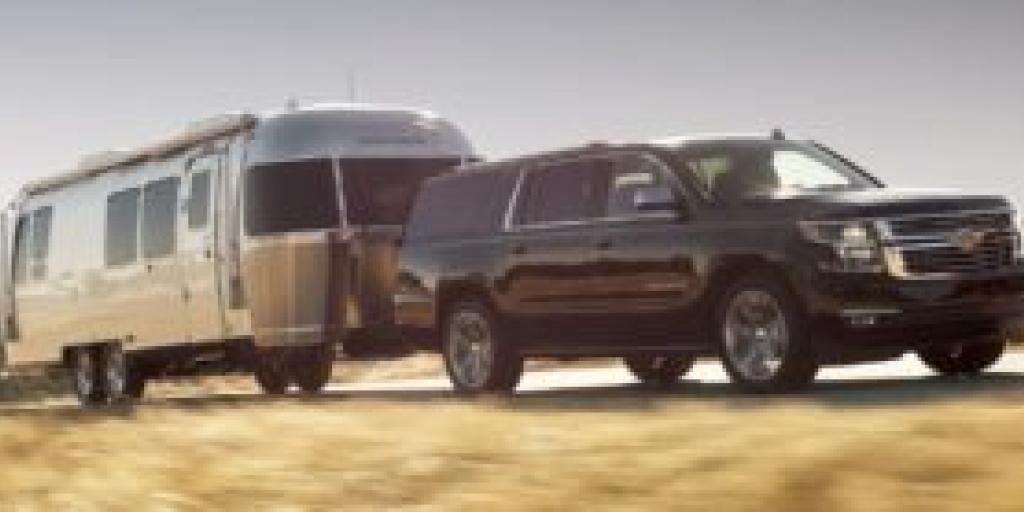 This SUV comes with a wealth of performance features to power your most demanding drives. Each trim comes with the 5.3L V8 engine. Additionally, when you upgrade to the Trailering Package, the SUV has a towing capacity of 8,500 pounds. Conversely, if you elect to decline the package, the SUV achieves a towing capacity of 6,300 pounds.
Tied with:
2017 Chevrolet Tahoe (8,600-pound towing capacity)
2017 Lincoln Navigator
Ford tops the list in SUV power capabilities with two models. The first model, the Lincoln Navigator, delivers an impressive towing capacity of 9,000 pounds.
The winner: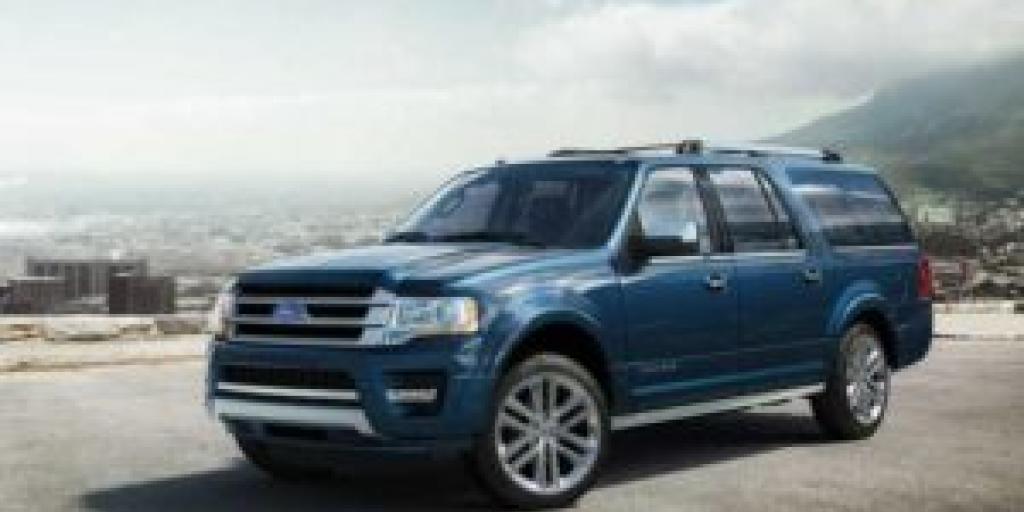 2017 Ford Expedition
Meanwhile, if you crave the pinnacle of power, the 2017 Ford Expedition is outstanding. When you select the Heavy Duty Towing Package, the Expedition possesses a towing capacity of 15,300 pounds. This is almost double what the Chevrolet Tahoe delivers and far surpasses trucks like the Ford F-150 that tows up to 10,500 pounds.
Useful SUV Links
---
Recommended SUV News & Reviews