Bentley prides itself on its gold standard luxury offerings. Along with the status symbol driving a Bentley represents, its models come with intricate attention to detail in design and performance befitting of a luxury brand.
With these things accomplished, Bentley set out to create the ultimate SUV. Its result, the 2017 Bentley Bentayga, which as expected, delivers the kind of luxury and performance indicative of a Bentley. This is a closer look at the new model, examining key details such as exterior and interior styling, performance capabilities and technological features to give you an all-around look.
Exterior Styling
The 2017 Bentley Bentayga features exquisite touches of elegance from the matrix grille to the elegant body lines, giving the SUV its distinctive stance. From a distance though, the new Bentley Bentayga looks like a dated Subaru. The front end, particularly at hood level, is boxy, which is something many SUV manufacturers shied away from because drivers want their SUVs with curves. So, in this regard the Bentley Bentayga doesn't deliver as eye-catching of a design as say the Jaguar F-Pace does.
Interior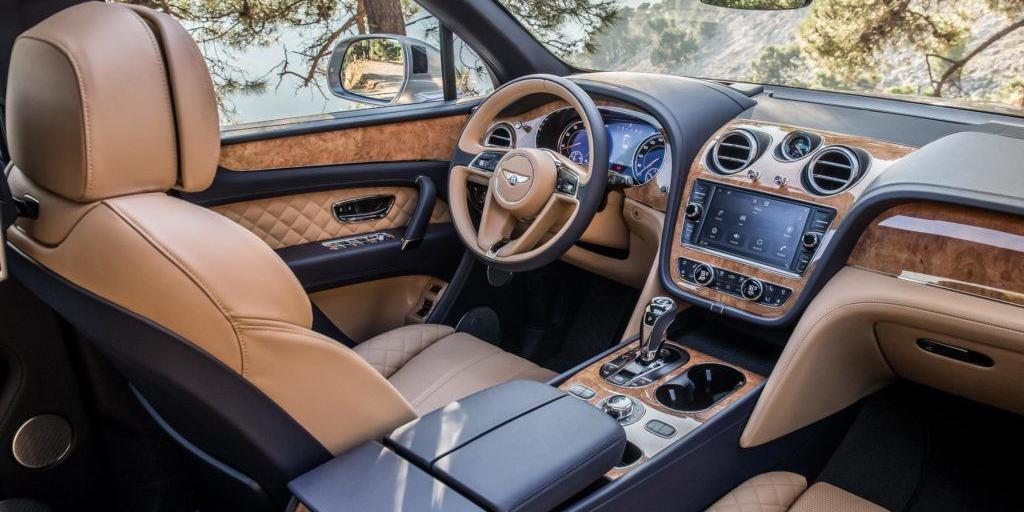 Of course the same cannot be said of the Bentayga's interior, which exudes luxury. The intricate stitching of the seats convey the high attention of detail Bentley delivers in each of its models. Another striking presentation of the interior is how functional it is. To illustrate, each of the rear seats have angled cup holders, making them more ergonomic for each passenger. The seats also angle back to create more legroom, which has always been a generous offering in any of Bentley's models. Overall, this first-class cabin feel ensures passengers receive the best in comfort and luxurious touches.
Power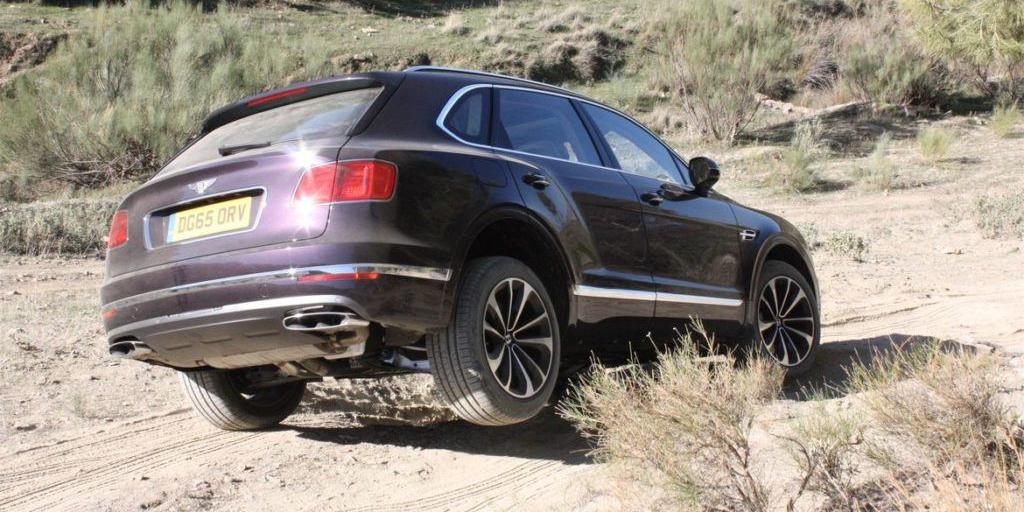 The real star of the 2017 Bentley Bentayga is its W12 petrol engine, featuring Variable Displacement. Bentley remarks this is the most technologically advanced V12 engine in the world. And after studying its performance capabilities, it's hard to argue with them.
What makes this engine so potent is its design. Bentley engineers crafted each detail of its design to ensure complete efficiency and jaw-dropping performance. A great illustration of this is the combination of the direct-injection and port-injection technologies, where it switches seamlessly between the two to deliver superior efficiency.
Let's talk numbers now because that's what separates the men from the boys. The 2017 Bentley Bentayga has a top speed of 187 miles per hour. Let that sink in for a moment, this SUV  has a better top speed rivals some sports cars.
Another key performance metric is acceleration, another area where the Bentayga shines in. It can go from 0 to 60 miles per hour in just four seconds. Much of this results from the twin turbocharges, which are designed to give the SUV its enviable power and efficiency. On top of that, its torque output of 5-90% in 1.1 seconds, allows the Bentayga to achieve superior acceleration. It also aids the SUV in off-road performance, providing the it with all the power it needs to traverse inclines up to 35 degrees.
Normally, vehicles have to sacrifice fuel efficiency to achieve this high level of performance, but this is another area where the Bentley Bentayga differs from the pack. For starters, Bentley equipped its SUV with start-stop technology. How this works is it rests the engine when idled or when operating at near-top speeds to ensure maximum efficiency. Another way Bentley engineers aided the Bentayga's efficiency is by equipping it with switchable water and oil pumps that operate only when needed. Again, this illustrates how Bentley thought of everything when designing this beast on wheels.
Another aim of Bentley was to create an SUV more than capable of meeting your varied demands. This is where its drive dynamics mode comes in handy. With this feature, you can use the rotary dial to choose between four different modes including, Sport, Comfort, Custom and Bentley. Essential what this achieves is it allows you to choose the type of drive you want. This is best represented in the Custom mode, where you can tinker with settings to design your ideal drive.
Handling was also a critical concern for Bentley when designing its Bentayga model. To ensure it delivers the smooth responsive driving experience you'll crave it equipped the Bentayga with its 48V electronic Active Roll Control. This works by providing individual wheel control when your SUV traverses over rough road surfaces, allowing you to tackle off-road challenges with ease. The system also minimizes body roll during cornering to achieve smooth as ice handling no matter which road challenges you encounter.
Personalized Tech Offerings
A trademark of any Bentley is its personalized technological features. A great illustration is its driver assistance program. In many regards it's amazing the high level of detail provided by this technology, as you have more than 10 systems available to use. One of the most unique is night vision, providing you with the range of vision to detect animals and other road obstacles. There's also a heads up display, where you can access key information while keeping your eyes on the most important thing: the road. All of these systems work proactively to give you the best driving experience available.
Along with these interactive systems, you won't find an SUV that delivers better sound. The Bentayga features a 20 speaker audio system with a 1950 watt amplifier and a 300 watt sub-woofer. The result is incredible sound which will elevate car rock to an obscene degree.
Conclusion
Overall, there's much to enjoy about this SUV from its elegantly appointed interior to its amazing performance capabilities. Depending on your design ascetics, its exterior will hit your eyes just right or make you think of a time when boxy SUVs were in. Exterior design aside, the Bentayga puts Bentley on the map as THE ultimate luxury SUV.
Useful SUV Links
---
Recommended SUV News & Reviews